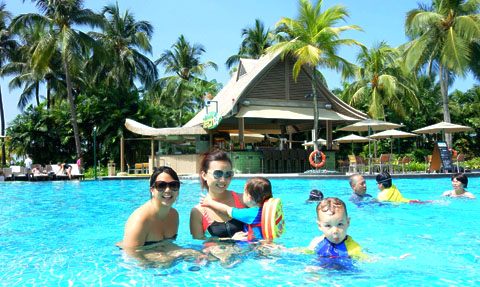 Don't we look like we're on holiday? 🙂 
We actually weren't. We were just gate-crashing someone else's! TEEHEE!
My lovely gf was visiting from Australia, and she had her 5 year old son in tow. They were staying at the Shangri-La in Sentosa, which I found out is one of the best hotels to stay in Singapore if you have kids. Their pool(s) are huge, tons of fun, and features a mini water park with slides!!
Hunter refused to go on the slides point-blank, but Carter went screaming down them about a billion times, never getting sick of it. He had so much fun!
They have peacocks wandering around the place, and they are all super tame. What is it with peacocks on Sentosa? We also spotted some when we were at Amara Resort doing Mums In Sync!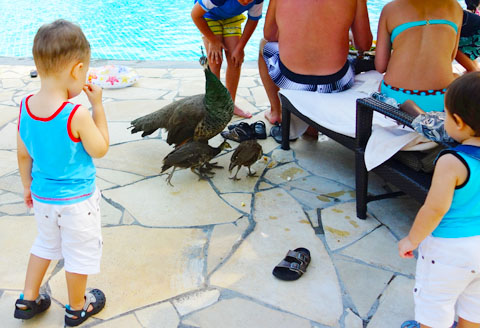 The kids had a grand 'ol time puttering around the garden there, and checking out the fish in the pool. It's shaded in that area, so it's a nice little spot to play around in.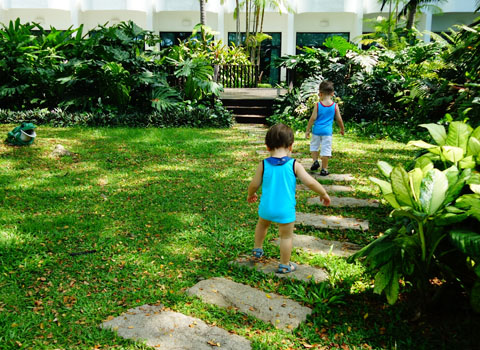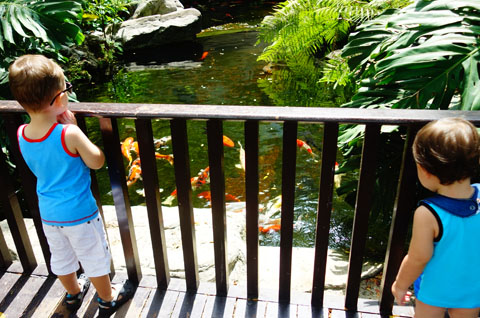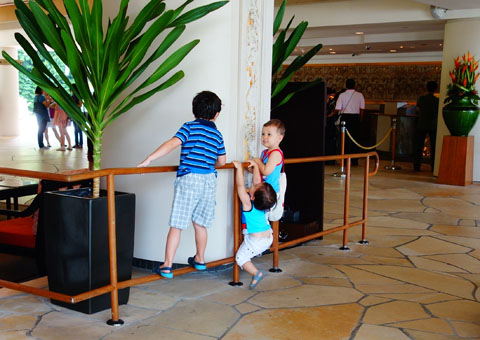 View from the hotel room. Isn't it gorgeous? You can't even tell you're in Singapore! The pool is right next to the beach, so you just step out and voila! You're on the sand.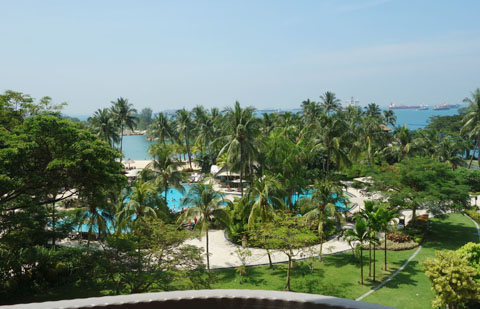 We hopped into the car and drove over to Kith Cafe, one of my all-time favourite brunch spots. There was an epic ~30 min wait since we were there during peak hour on a weekend, but the kids were brilliantly well-behaved and sat around and self-amused. Thank goodness we were armed with bikes and scooters as well!!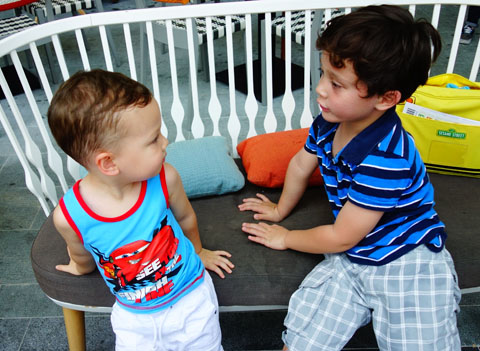 Food? Astonishingly good, as expected.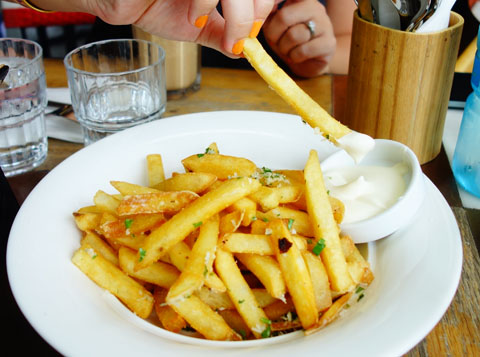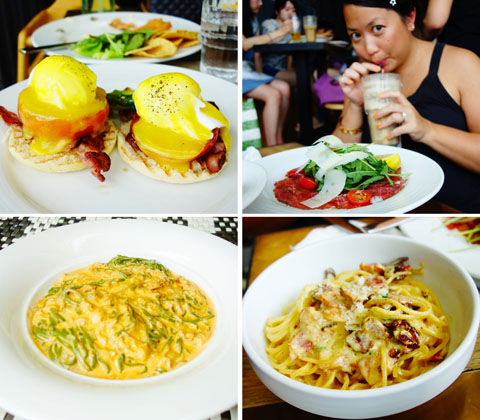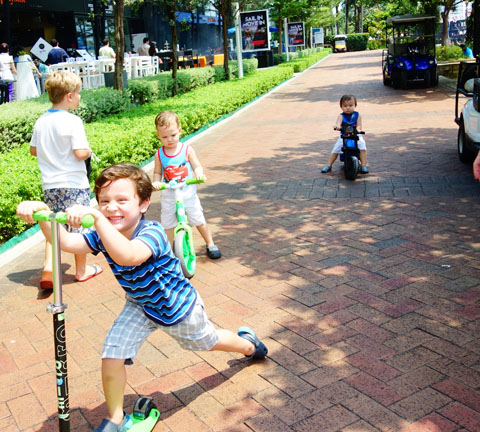 Back at Shangri-La, we cooled off in their indoor playroom. There is a larger playroom for older kids, which is basically an indoor playgym with slide, etc. Pretty epic! But we were relegated to the kiddie section, which included a big ball pit, toddler toys, and a TV.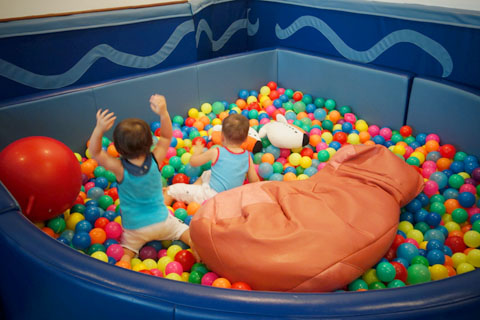 We left at around 4PM and the kids were exhausted! But it was a fun day out, and we had a great time catching up with my gf and her son. And now, I'm gonna recommend Shangri-La Sentosa to everyone that comes to Singapore 😉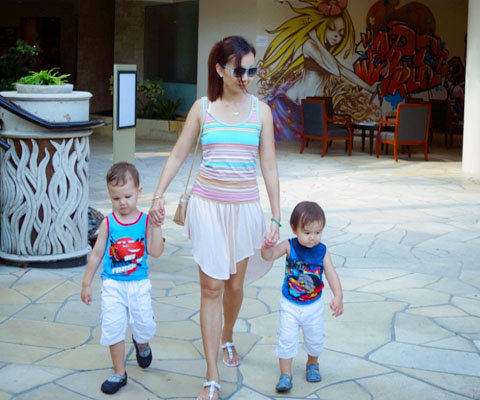 Let's Chat!