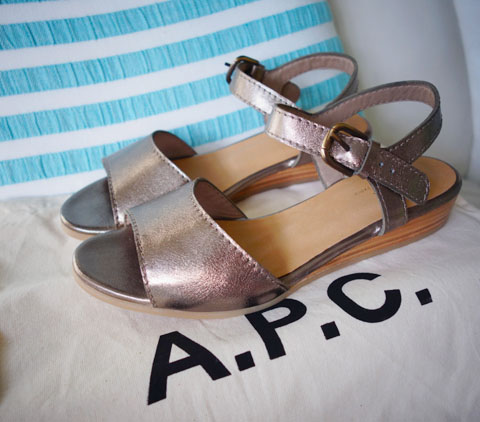 I've emerged from a lifetime of rainbow-hue adoration to the appreciation of neutrals. I suppose Chris' influence is strong here, and has finally influenced me after 15 years together 😉 He prefers classier, neutral-toned clothing on me… which is pretty much the exact opposite of my brightly coloured cutesy clothing!
But at the ripe 'ol age of 32, I'm finally embracing neutrals. I've picked up quite a few black/white/grey clothing items (people that have seen me recently have actually noticed this, because it's SO rare of me to wear neutrals!), and my handbag & shoes taste has gravitated toward neutrals too.
In particular, these APC wedge sandals! They're a French brand that I'd never noticed before, until I spotted these sandals in the Front Row boutique. I was sold. I love the demi-wedge, which gives me some lift but is still a low heel, and the ankle strap keeps the sandals firmly on my feet.
And that gorgeous metallic pewter!! It's a beautiful tone that matches almost everything. The sandals aren't sexy or super girly, but are very comfy and so good for days where I'm on my feet for hours on end.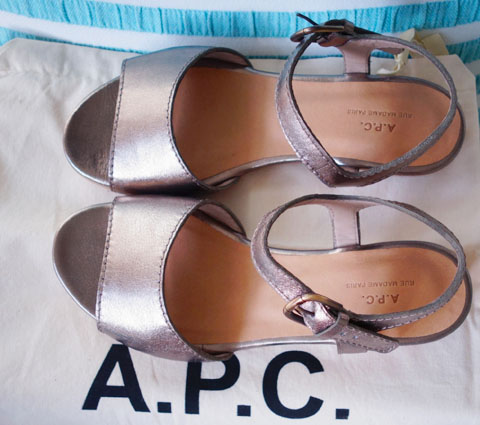 Let's Chat!