Clarins held a cool Anti-Aging Masterclass last weekend, which I thought was pretty fab as I got a chance to play around with some new products. Namely, their new Super Restorative range – a lineup of nourishing and anti-aging products out this month.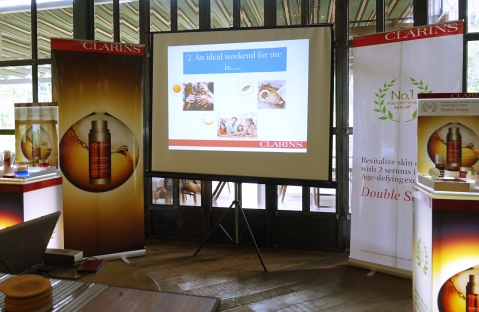 The event was held at Open Farm Community, an absolutely gorgeous area that's family friendly and all about balanced living. Their space is gorgeous, and so apt for Clarins since they feature a lot of natural plant extracts in their products.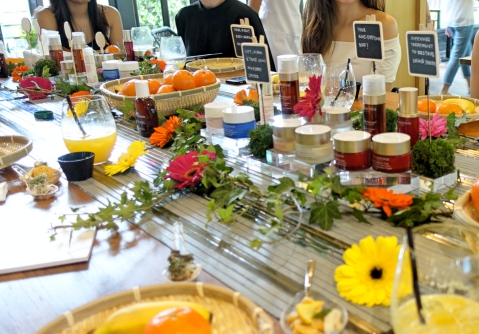 The table strewn with fresh flowers, vine leaves, and lots of beauty products to play with. Makes for a pretty fun weekend afternoon!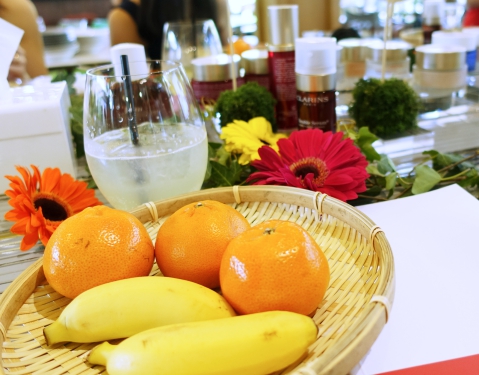 A little game we played based around picking fruit linked to our answers for a quiz. Cute!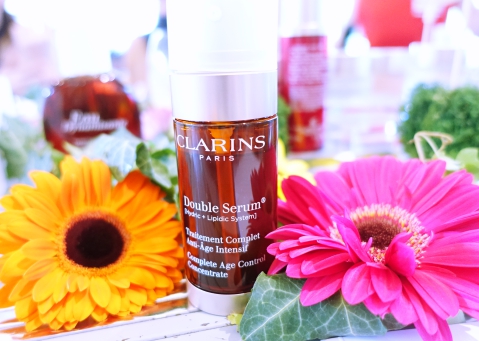 So this is one of my favourite products in their whole line up – the Clarins Double Serum. I've been using this every night for months now, and simply love it. One pump is all I need and I don't need to use moisturizer afterwards. Total staple.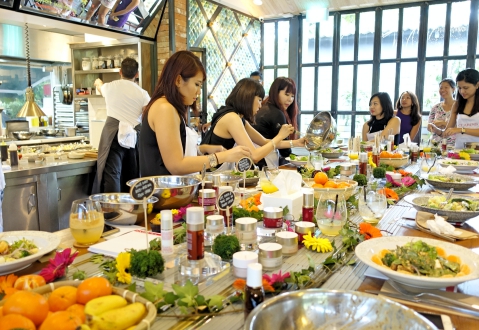 We did a little Masterchef game too, the Salad Challenge! It was salad-making as a nod to the healthy, home-grown and sustainably farmed spirit of the Open Farm Community.
We created our own salad, picking from various vegetables that were available. Then we were supposed to whip up an ~incredible~ salad dressing with a variety of base sauces and ingredients!
It was actually pretty fun, and all of us ran around trying to complete it all within the 10min time frame.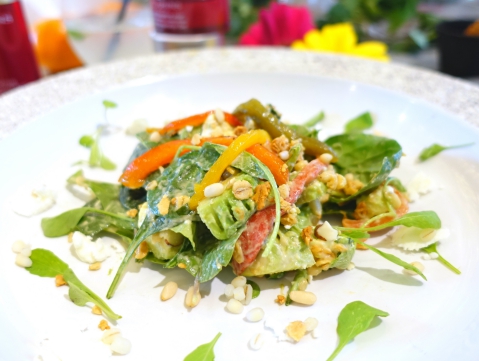 This was my salad with fresh avocado, crumbled feta, pine nuts and marinated peppers. I decided to whip together a basic Thousand Island dressing – which I figured would be unique as most people would go for an oil-based/vinaigrette dressing since a lot of oils were provided.
The secret is – Thousand Island is merely mixing mayonnaise and tomato sauce together. But I guess that's not really common knowledge, so I was the only one with that dressing 😛
So I came in the Top 3 and got a prize pack. Yay!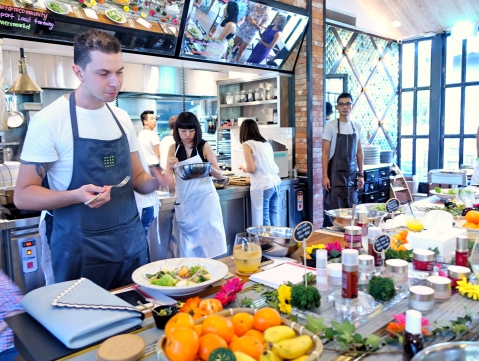 Open Farm Community's head chef Daniele taste-testing all our concoctions. I wonder if he had a stomach ache later that night… 😉
Let's Chat!