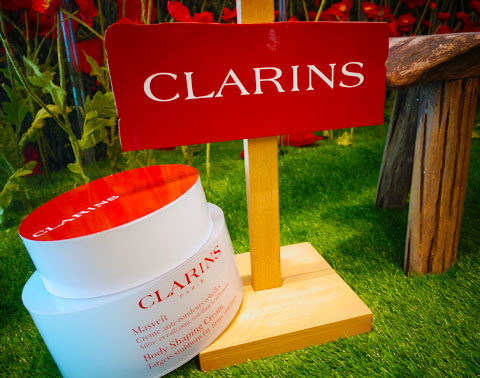 Clarins' new formulation of their Body Shaping Cream is out as of 1 May 2015! Anyone who's concerned about jiggly and wobbly bits are gonna love this one…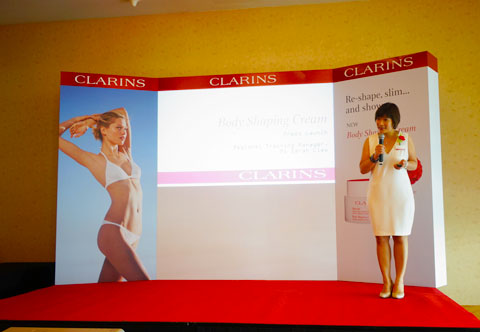 This new Body Shaping Cream is made for targeting the area around the abdomen, waist and arms. I'm a bit thick around my middle, and have "wobbly arms" – as politely observed by Hunter dearest – so this is right up my alley.
Originally created in 1974 – and reformulated in 1983 and 1996, and now again in 2015  – Clarins Body Shaping Cream is designed "to reduce excess stubborn fat which affects the figure's harmonious contours. Today, thanks to recent discoveries regarding the mechanisms responsible for the formation of stubborn fat, Clarins opens up a new path in cosmetics, with a plant extract that has a slimming power: poppy."
Let's jump straight to the GOOD STUFF!
Clarins is giving away two of their newly launched Body Shaping Cream (worth $98 each)!

Giveaway will run from 24-31 May 2015 inclusive.
Entrants must perform all listed steps, which will be verified prior to contacting the winner.
The winner will be announced on Beverly's Net Facebook page.
The winner may collect their full-size Body Shaping Cream from the Clarins counter at Robinsons The Heeren from before 30 June 2015.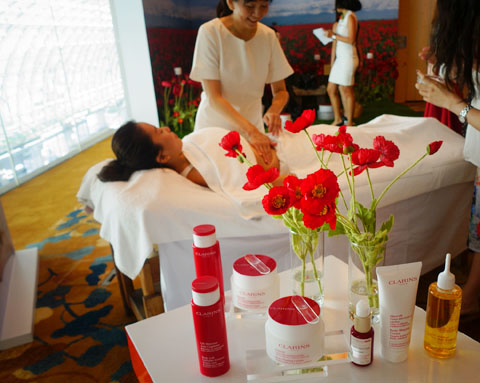 This incredibly lucky model's "job" was to lie down and get massaged with the Body Shaping Cream. Can I have her job, please? But perhaps minus all the nosy people taking photos 😉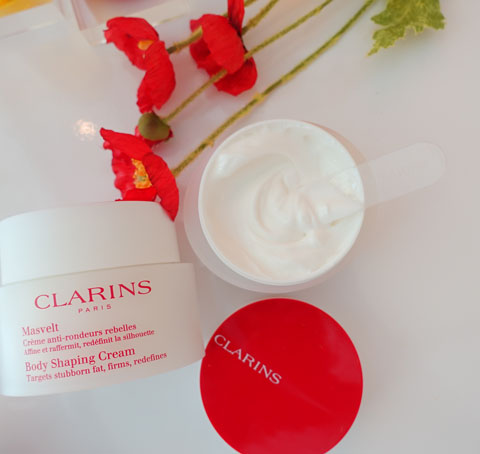 This luxe tub of goodness looks really lovely in my bathroom 🙂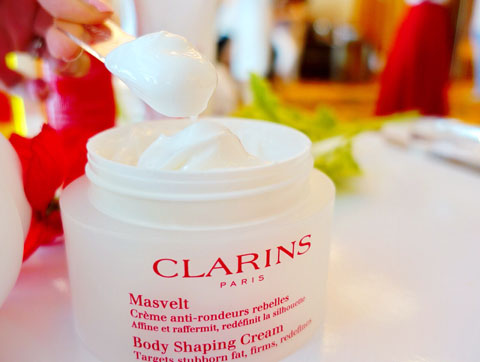 This souffle-cream has incredibly soft, smooth texture – specifically designed for massage. It melts into my skin very quickly, a big plus as I don't like oily lotions that 'sit' on my skin for ages. This one absorbs in beautifully yet lasts long enough to be massaged in.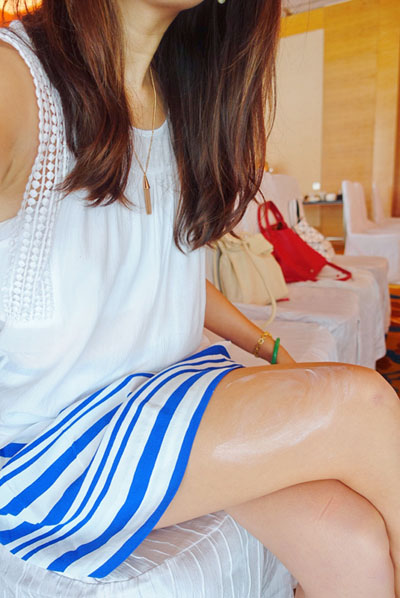 This is the Body Shaping Cream when first applied on my thighs. It's actually supposed to be applied on upper thighs, all the way up to the bum. But obviously I don't want to show a photo of me doing that! You'll see that the cream is rich, but it absorbs easily and smoothly without a white cast.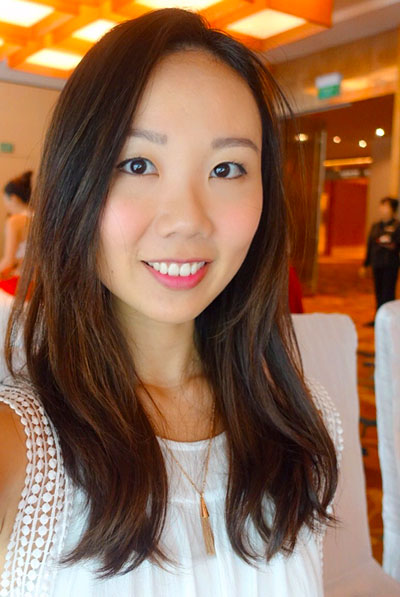 Nice lighting, hence the selfie. Anyway, I've been using Clarins Body Shaping Cream for two months straight now, every evening. I look forward to the calming ritual of massaging it into my wobbly bits (use your knuckles and go firm and slow – sooooooo relaxing!). It's a nice little moisturizing treat for my body, so I'm very pleased with it!

Clarins Body Shaping Cream is available at all Clarins beauty counters Singapore-wide. The RRP is $98.
Thanks Clarins!



Let's Chat!