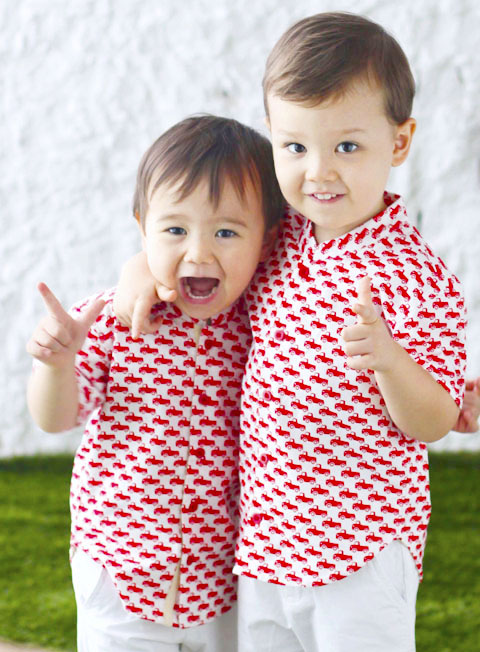 I realise this post and set of photos are super duper old news, but better late than never!
The boys had a super fun time at the Elly photoshoot for their 2015 Chinese New Year collection. They had a few of their friends there who were also modelling alongside them, so it was one big chaotic play date! Thank goodness for snacks and drinks galore!
You'll probably find these clothes pretty familiar, especially if you took part in my Elly giveaway in Jan this year.
But I'm posting these because the lovely Elly girls sent over some pics of the boys, and my girl friend also took some with her fancypants camera. I don't often get photos of the kids all nicely-taken, with studio quality pics, so I'm just very grateful to have this set!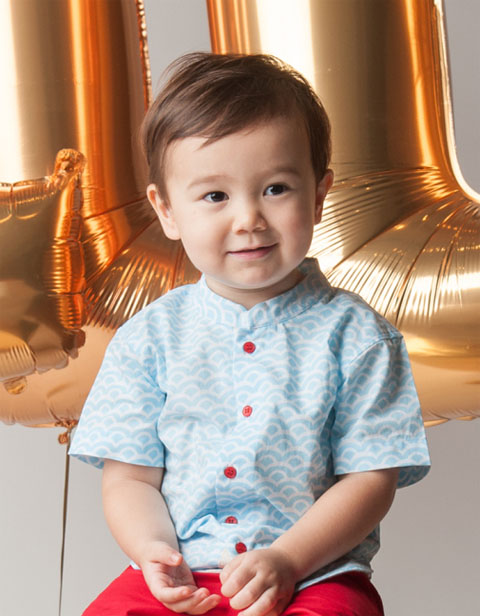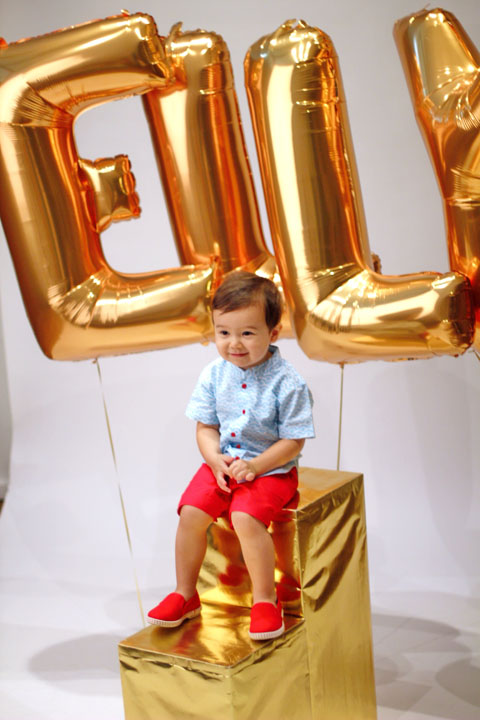 This was my favourite outfit of the lot, and seeing Carter in these photos makes me want to pick him up and eat his cheeks right off. I thought the outfit looked really cool and festive, but could also be worn year round. We got a set each for both kids! You'll see them wearing it in our actual CNY photos here.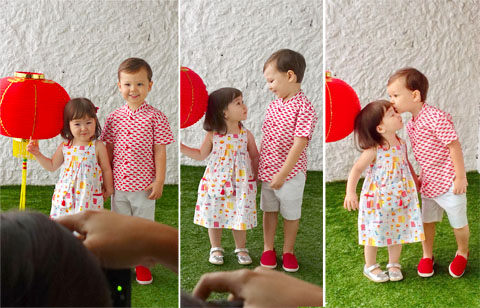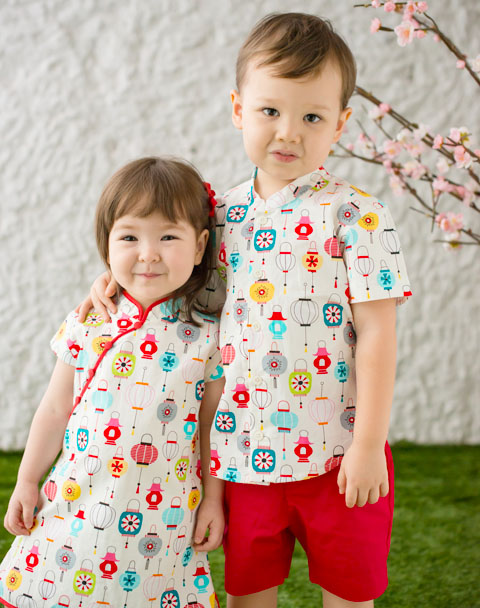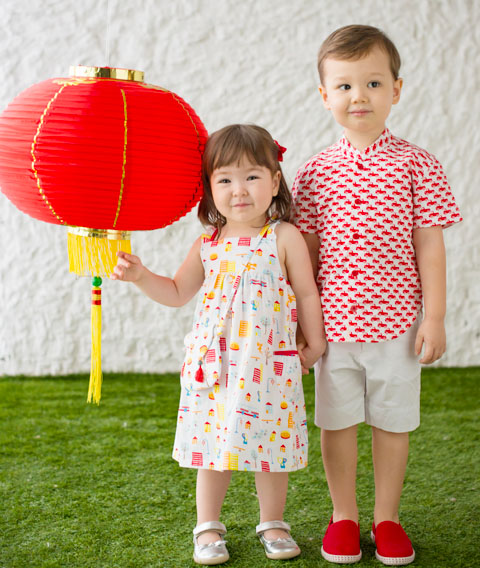 OH THESE TWO!! Like little lovebirds on-set, they were delighted to be together and it was in fact pretty tough to get solo shots as they kept wanting to hold each other's hand.
Seeing photos of them together just make me smile 🙂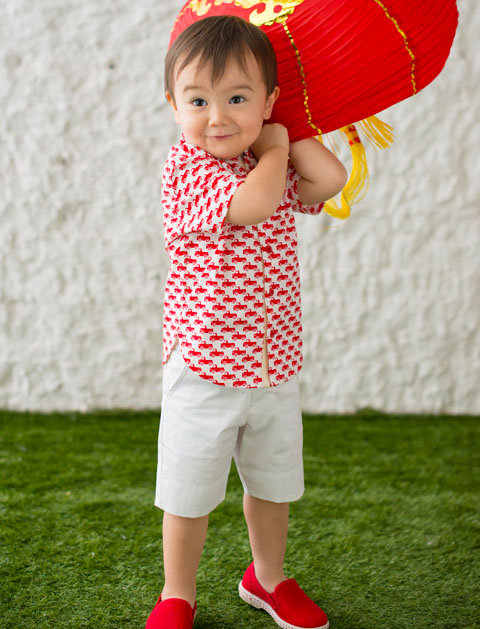 My cheeky lil one, that thought it would be more fun to try and throw the hanging lantern.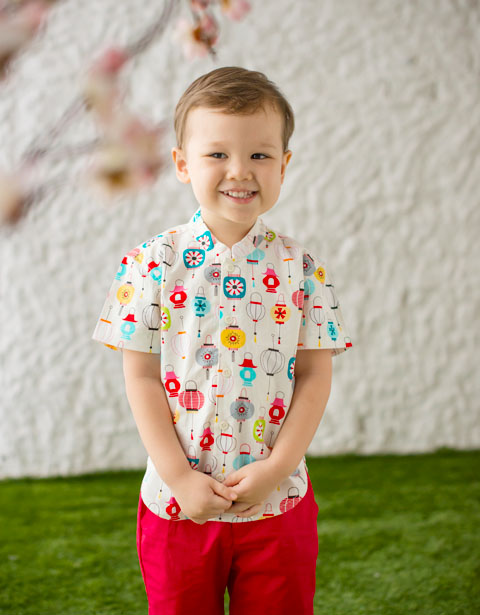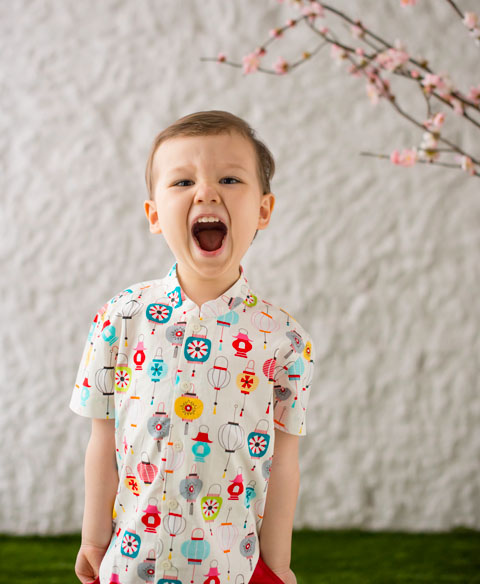 Hunter's idea of making awesome poses for the camera. My little attention seeker..!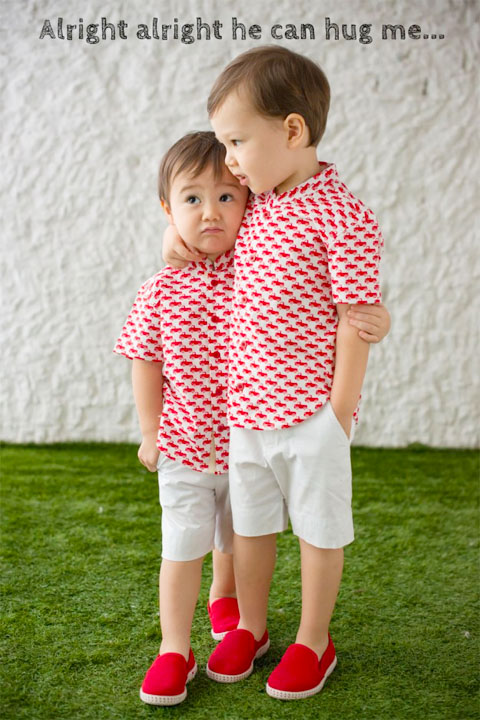 A perfect, candid photo of the brothers, IMHO.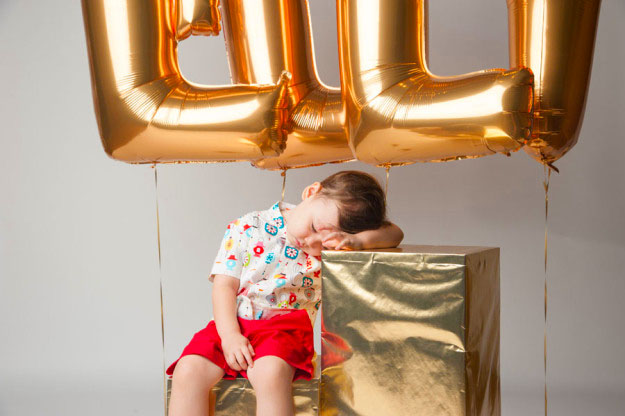 This was how every kid felt at the end of the morning. It was productive, but exhausting!
My kids are wearing the plain cream shorts and plain red shorts all the time these days. For some reason, it's hard to locate really nice shorts here. They're usually for really casual wear, or in a thick material like corduroy or denim. I love how these Elly ones are a soft thin cotton, but with a structured pretty cut. It means it can be work to the playground or to church, and they're comfortable and appropriate looking!
Let's Chat!