I was MAD EXCITED when I saw these Rivieras unisex shoes at Elly.
Super cute loafers from France! For kids!!
And, check out this fantabulous colour-block navy/red Rivieras I picked out for Hunter (I specifically thought it looked very French):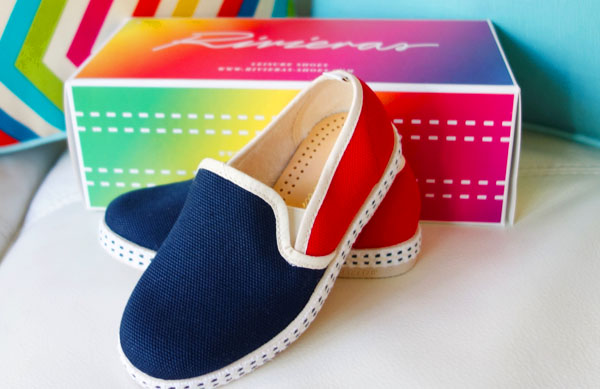 I thought the navy/red combo was AMAZING.
Hunter, did not.
My very very very discerning shoe aficionado took one look at those shoes above, sneered, and said "Girls shoes, mama. Mama's shoes."
And REFUSED TO PUT THEM ON!!!
I thought he was just being funny with me, so I waited it out and whipped them out again the next day, and the next, and the next. It was a no go.
And so I went back to the Elly shop, and swapped them for these (kinda boring, but very boyish) navy pair: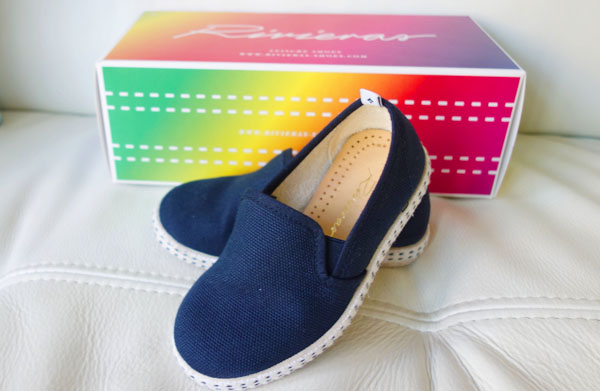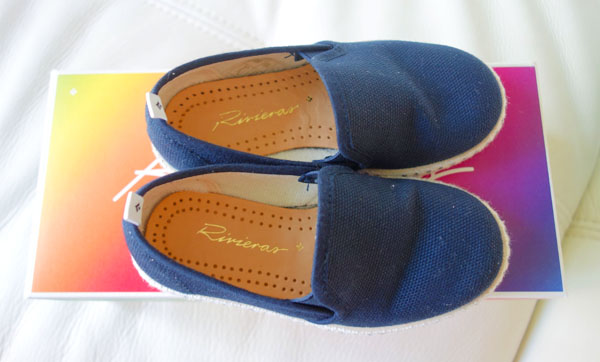 He LOVED these and still wears them any chance he can get, even though they are ever-so-slightly large for him.
And I'm just so glad he grinned when he saw the colour: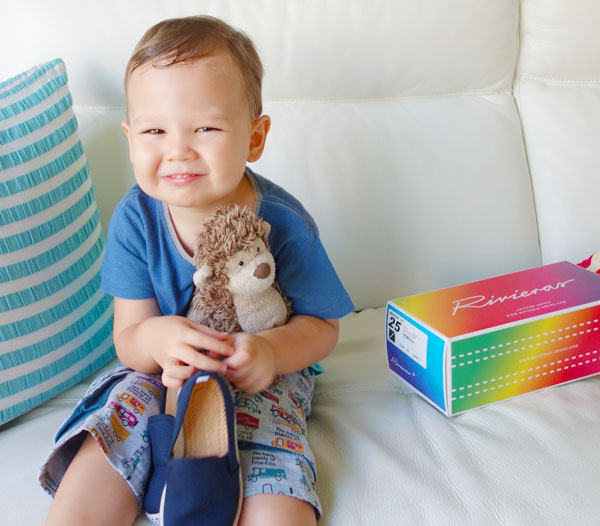 The secret as to why these French shoes are so appealing is because they're constructed with good quality and sturdy canvas. They come in a big variety of colours (to appeal to kids), and have leather-lined soles and a soft back-of-heel for comfort.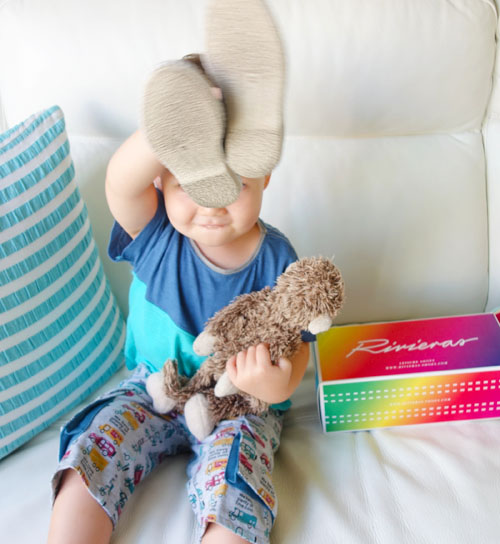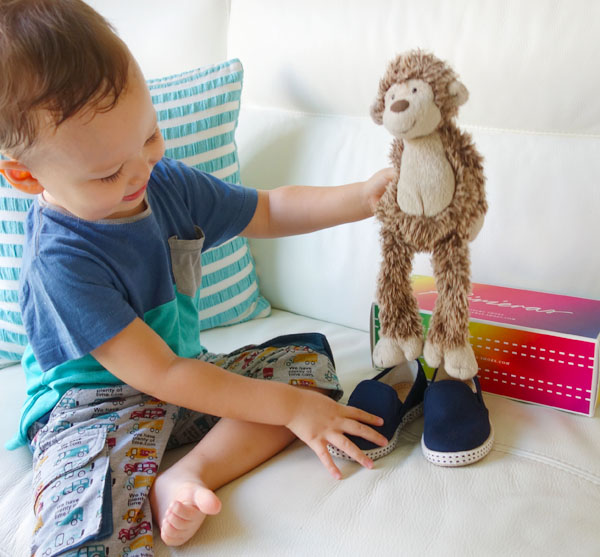 What has Hunter attached to these particular shoes are the fact that he can put his own shoes on. There are no laces or velcro to fuss around with, simply slip on/off. It makes him feel like a big boy, and the proud look on his face when he manages to put them on himself is priceless!!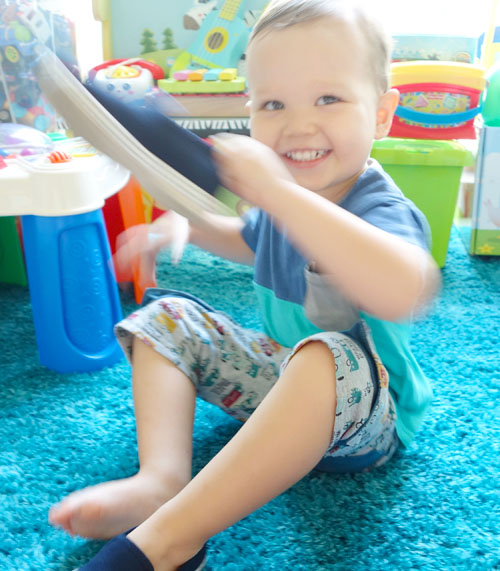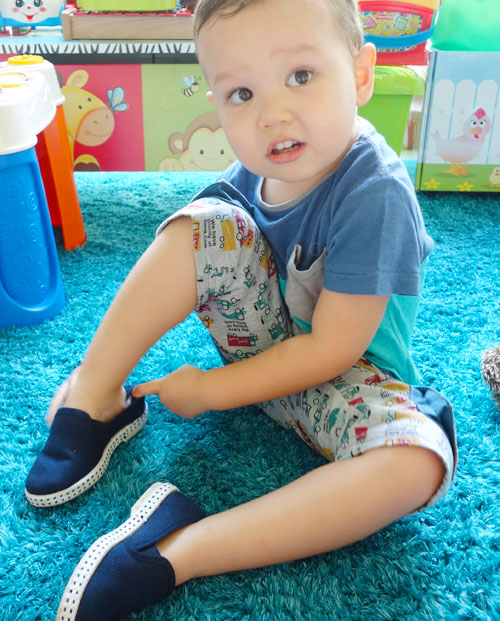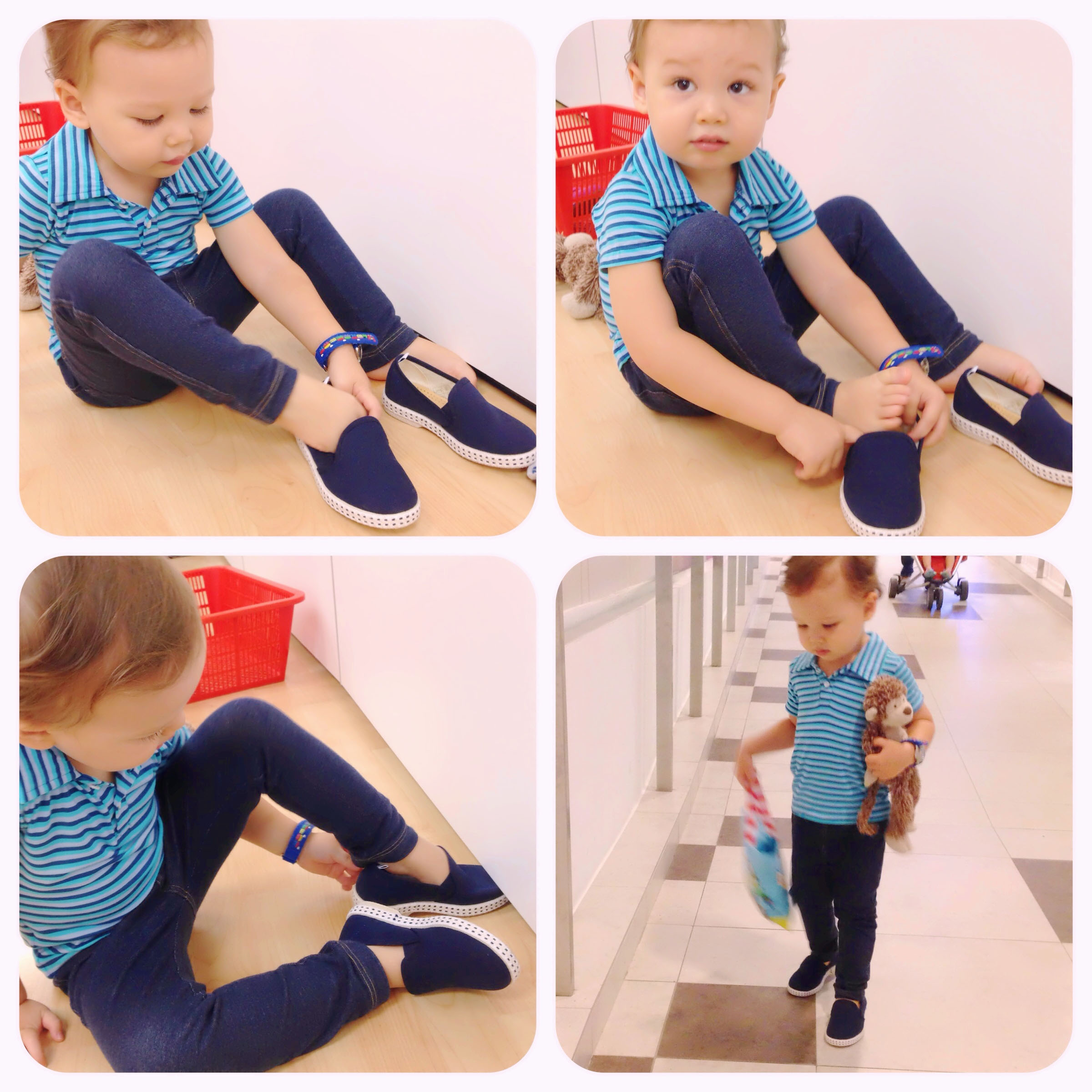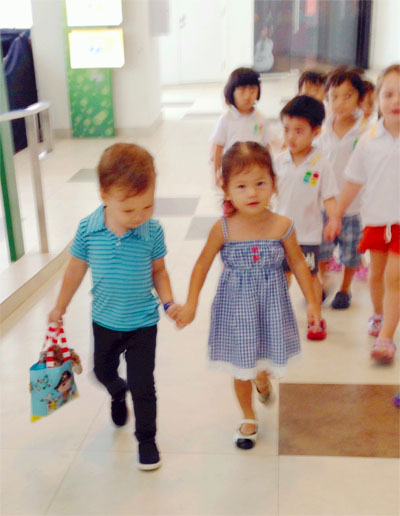 And this is him after my birthday lunch at Prive. We were traipsing around outdoors for quite awhile, and he didn't complain about shoe discomfort, and since then he likes wearing them whenever we're outdoors (and especially when he rides his scooter – I presume because the soles are so grip-py).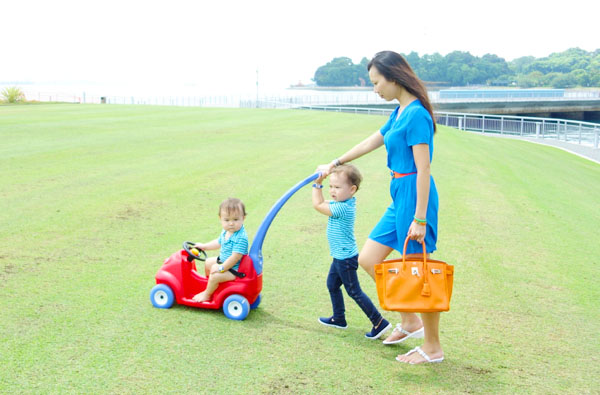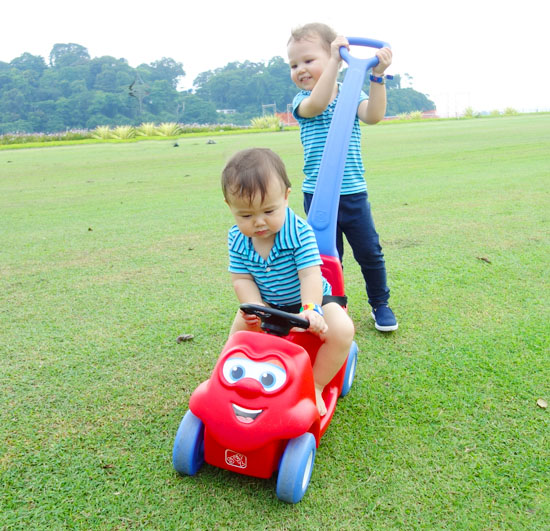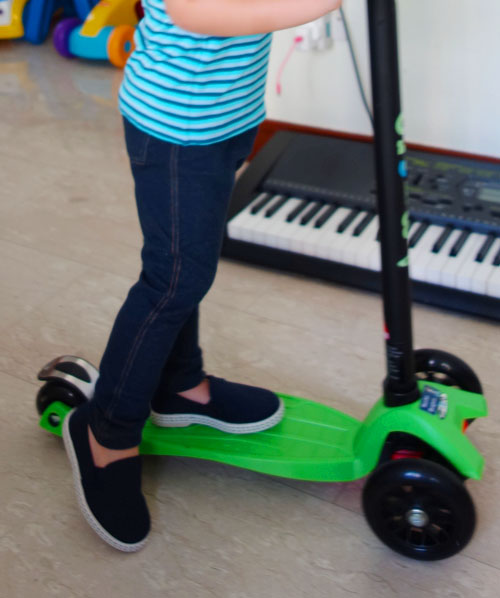 Elly and Twelve by Elly stock kids Rivieras in sz 24-35. They retail SG$89.90. Both stores are located in Cluny.
I shamelessly tried to squeeze myself into a sz 35 (their largest size) as I normally wear a 35/36, but alas they were a wee tight on me. What a bummer, I'd have been totally amused if Hunter and I had matchy-match shoes!!!
But now I'm scouring online for larger/womens sizes to buy…… (though, annoyingly, the prices with shipping are more expensive than buying the shoes at Elly!).
Let's Chat!