It's SALE time on at Zalora! Oh happy day!
I had the opportunity to shop for some Christmas outfits on Zalora, and picked up a Bodycon Skirt by Something Borrowed. OK so that wasn't a sale item, but at $14.90 it was such a bargain I didn't think twice about popping it into my shopping cart.
It's my very first 'bandage-stye' clothing item, and I'm kinda liking it. The quality is excellent and the snug material holds in all those… errrmmm.. wobbly bits. Now I'm wondering if they do a bandage-style dress!
I also picked up an Organic flower-print dress by Etrican, an organic clothing label I love. I already own some of their clothes, and love the thin and floaty material that they use – it's both comfortable and pretty.
I received my goodies within a couple of days of ordering – pretty impressive. Each item was individually wrapped and arrived in perfect condition!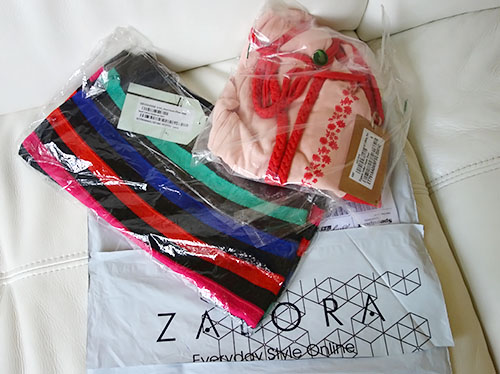 Zalora has a massive list of brands and actively have tons of promotions, which they send out in their weekly newsletter, so sign up for that to stay on top of it! They offer Free delivery within SG for orders over $40 and a 30 days free return policy (rare by Singapore standards).
If you haven't joined them before, you can Contact me with your email address and I'll send you a $15 voucher code to use on your first order, and I get one too. Win win! 🙂
Happy shopping, guys!
Let's Chat!