Chanel's "The Little Black Jacket" photography exhibition has been showcased around the world in a myriad of cities (15!), and Singapore is its very last stop before the collection is archived. So this is your very last chance to see it!
I was thrilled to receive a media invite to a private tour of the exhibition, with chilled champagne and delicious canapes. What's there not to like?!
I roped in a fellow fashion loving girl friend, and off we went.
The event was organized by Harper's Bazaar and they did a brilliant job. It was an intimate evening that allowed us to chat with both the Harper's Bazaar team and Chanel team, to hear more about exibition.
Held at the Artscience Museum of Marina Bay Sands, the exhibition is in a huge hall that showcases the gorgeous black-and-white photography so alluringly. I was pretty swept away when I stepped into the darkened exhibition and faced the numerous large photographs on the walls.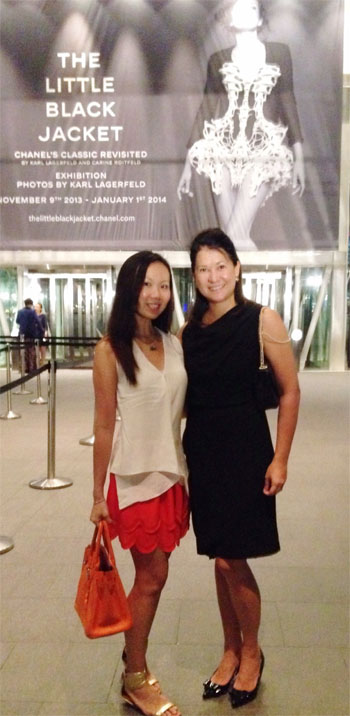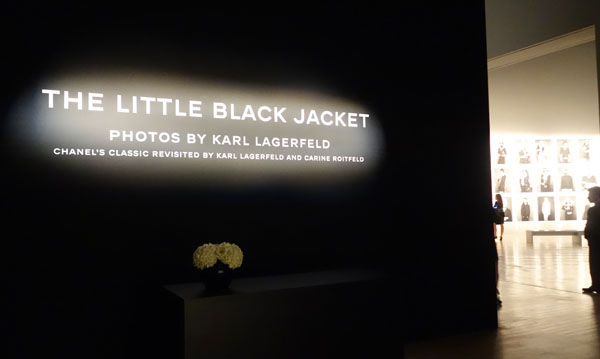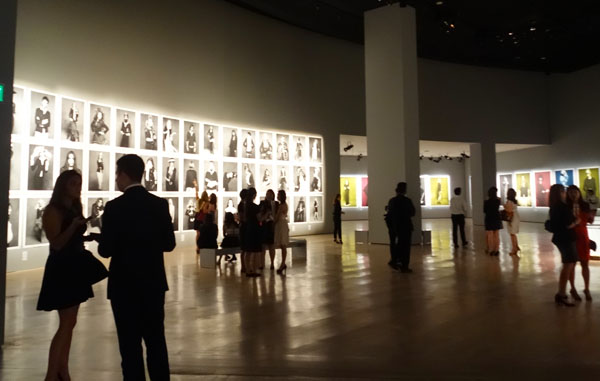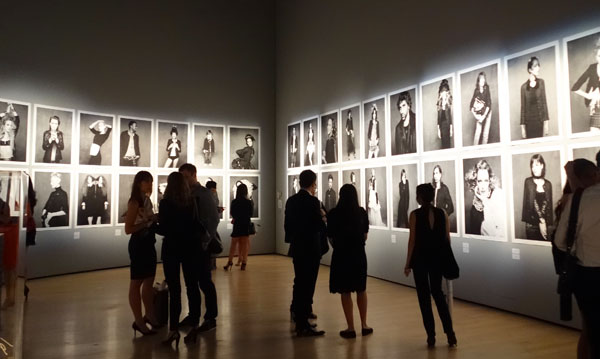 The premise is simple: Karl Lagerfeld photographed 129 people (mostly celebrities and models) wearing Chanel's iconic black tweed jacket, styled by Carine Roitfeld.
The result is an explosion of creativity. Can YOU think of 129 ways to style a simple black jacket?!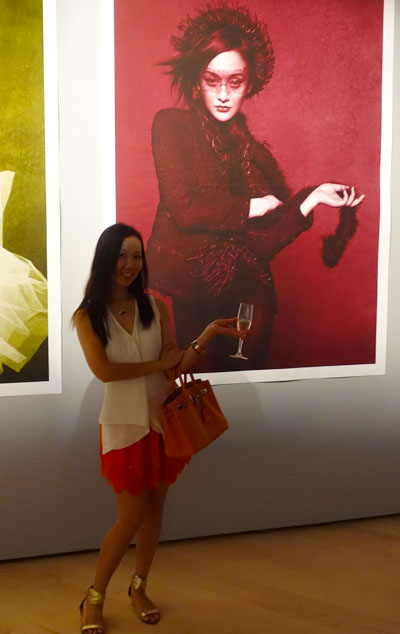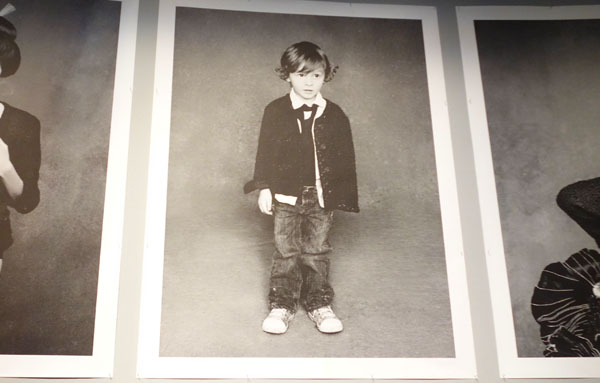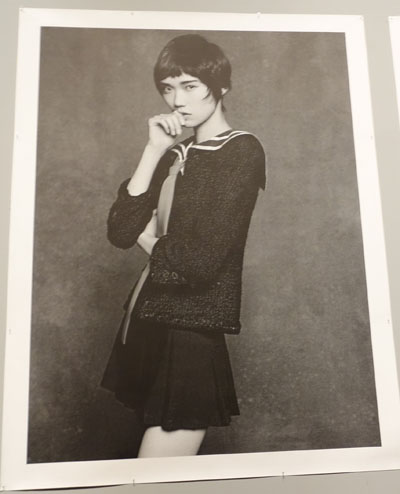 We spent considerable time chatting with the slender and charming Therecia Tay, Chanel's marketing manager of fashion. She is like a Chanel tidbit bible! We were treated to the history of the photography and Karl Lagerfeld, lavished with information about the iconic black jacket (ie. the thin chain running through the frame of the jacket helps to hold the shape and provide structure), and delighted with little tidbits of knowledge (ie. check out the video of Yoko Ono dancing in the exhibition, you'll see that the jacket stays neatly on her frame, thanks to its multi-panelled design)
And, did you know: Chanel boutiques provide Chanel colouring books if you bring in your kids? I am totally dragging my kids into a boutique asap….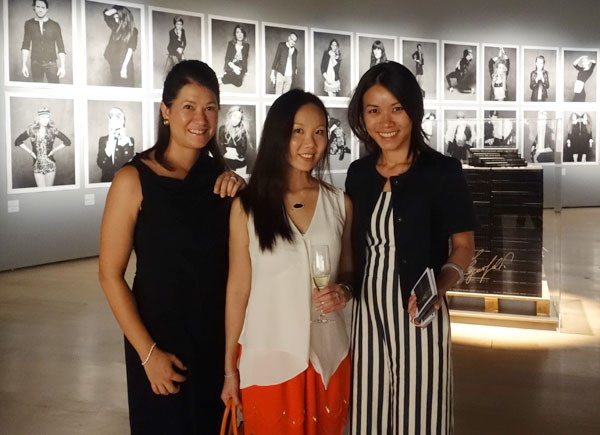 We were each presented an incredibly heavy coffee table book of the photographs in the exhibition. They are limited edition, and currently available for purchase at Chanel boutiques and Kinokuniya bookstores for SGD$155.
Snap yours up quickly, they won't be available for long and are such a collector's piece!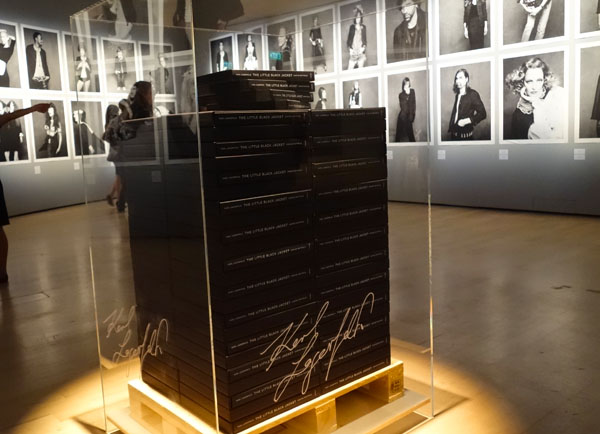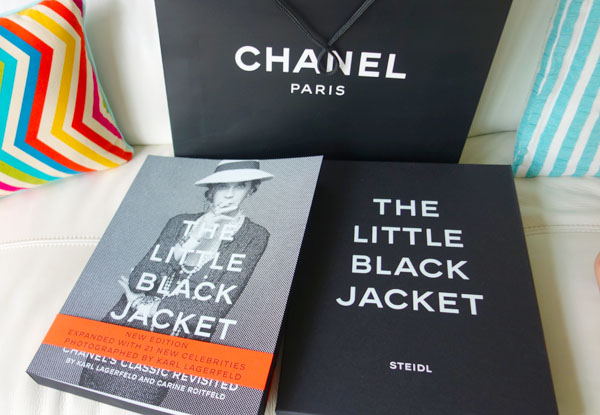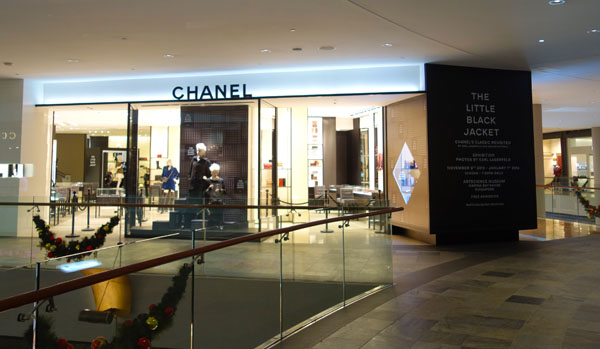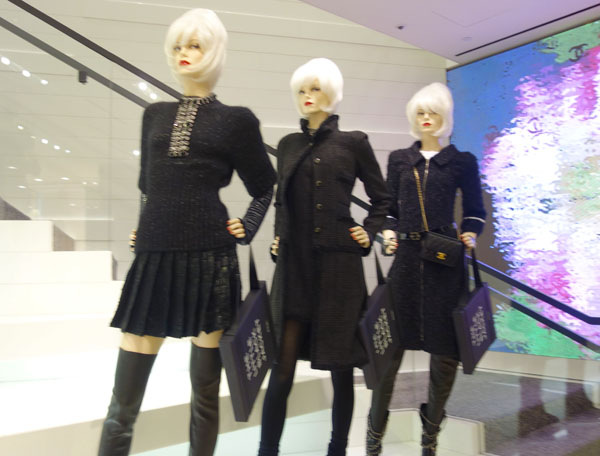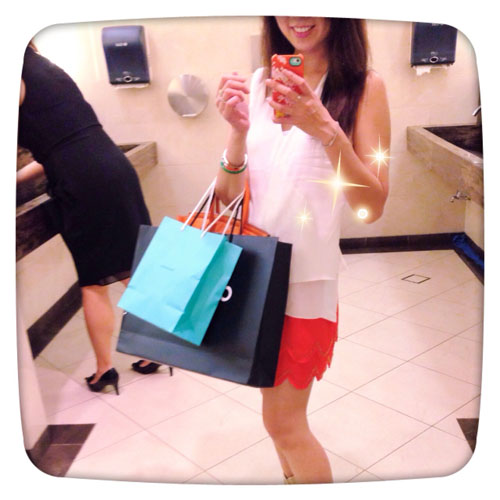 Chanel's "The Little Black Book" exhibition can be viewed at the ArtScience Museum at Marina Bay Sands. It is open daily from 10AM – 7PM until 1 Jan 2014. FREE ADMISSION.
Let's Chat!