I have a super special deal for you guys reading my blog, brought to you by Wrappz.
It's not even a deal, or a discount, or anything.
It's a blimmin' FREEBIE!!!!!!
Use the code freeskin on a Wrappz personalised skin to get it for FREE!

Just pay the £3.50 (~SG$7) for worldwide postage.
Let me start at the start…….
Wrappz.com is a company based in the UK, that do customized skins and cases. For phones, laptops, you name it. They are pretty massive, as evidenced by over 43,000 LIKES on their Facebook. Once you order, your skin is made in the UK, then shipped internationally to you.
So I clicked on through to make my customized iPhone5 skin. The tool is built in Flash, and you can switch between the front and back of the phone to customize both sides. Upload your own photo(s), or snag one from their library. Drag, drop, click, and you're done!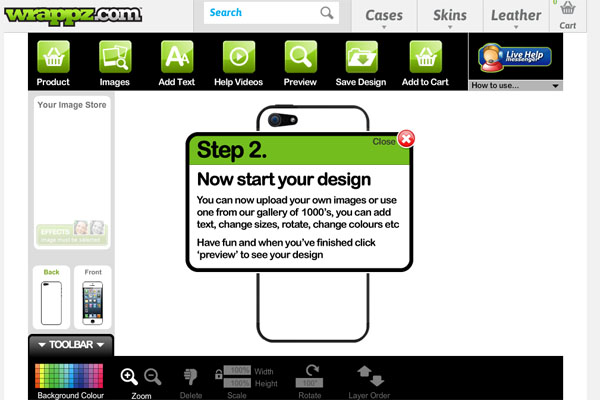 After I ordered, it arrived at my doorstep (UK –> Singapore) about a week later, in a hard cardboard envelope. The skins are printed directly on vinyl with 3M adhesive, which means they're excellent quality. The skin comes in three parts:
Top part of the front
Bottom part of the front (no home button sticker)
Back
There is no sticker for the sides of the phone, but I like the brushed aluminium of the iPhone so I prefer it that way.
I should also note that it is critical you use a high-res photo when you're customizing your skin. One from a good digital camera, preferably. The skin I made for my cousin (left one in the photo below) was from an iPhone photo, and whilst the quality is decent, you can see 'noise' when you look upclose. In comparison, mine was a much higher-res photo (8R size), and the quality was obviously better.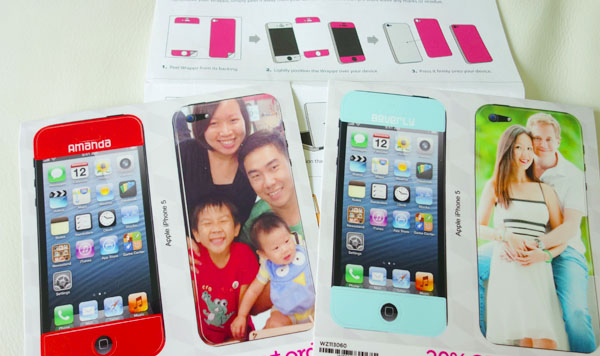 Here's a closeup of mine. I picked my favourite (recent) photo of Chris and I 🙂 You can also do a whole collage of photos using their tool, but I preferred just the one-photo look.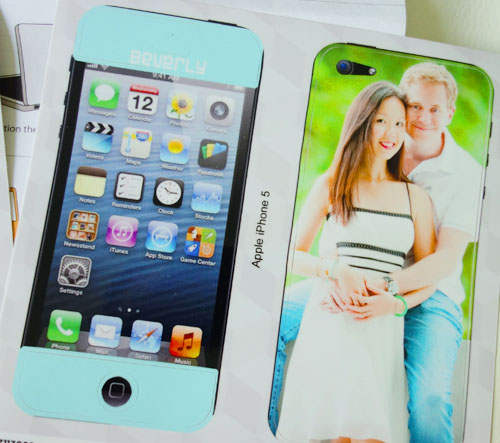 This lil baby came with my order. It's a lost gadget return service, and is SUCH a good idea! It's a transparent plastic sticker that you stick on your phone/digicam/laptop/whatever, and if someone finds it, they can go online to claim their reward. And Wrappz gave me a free subscription with my order! Yay! My sticker is on the back of my iPhone now 🙂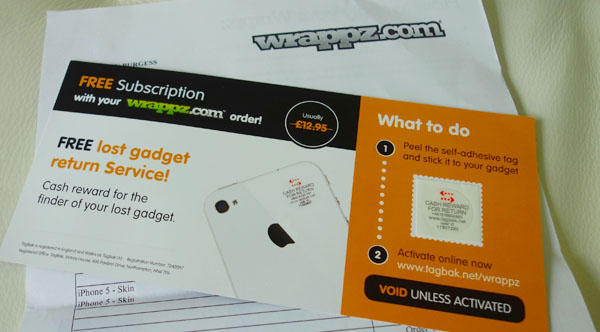 I was really happy with my skins, considering they're… ummm… FREE. Now I want to make one with a pic of the kids on it!
Use the code freeskin on a Wrappz personalised skin to get it for FREE!

Just pay the £3.50 (~SG$7) for worldwide postage.
Feel free to share this code with your friends and family 🙂 You can be anywhere in the world and still use this code.
Happy customizing!
Let's Chat!