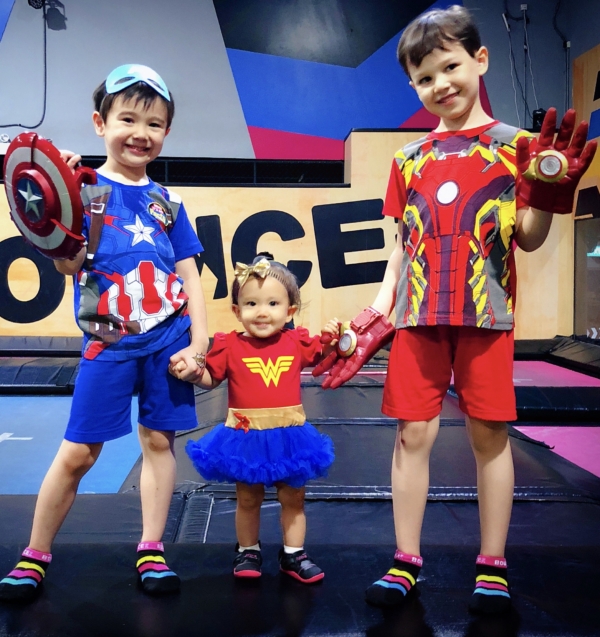 My little superhero Carter turns 6!
It's his last year as a pre-schooler, which is a bit of a difficult concept for me to grasp, since he's my baby boy forever (at least in my mind). But here he is, growing up.. all of 6 years old now, and needing me less and less. 
He only lets me cuddle the hell outta him at home, and he doesn't allow me to cuddle him or call him baby wombat or "urghhh nothing embarassing, mummy!" once we step through the school glass doors. I've had to come to terms with a simple wave goodbye to him, and to watch his back as he walks into his classroom…. and the fact that he never looks back at me anymore. 
My baby really isn't a baby anymore.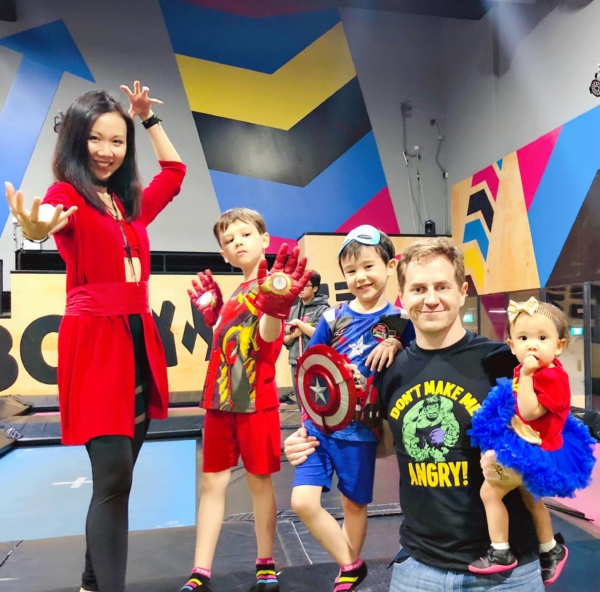 He was very specific for his 6th birthday party planning. It just had to be superhero themed, of course. And he absolutely insisted that ALL his classmates were invited. So, that's what we did!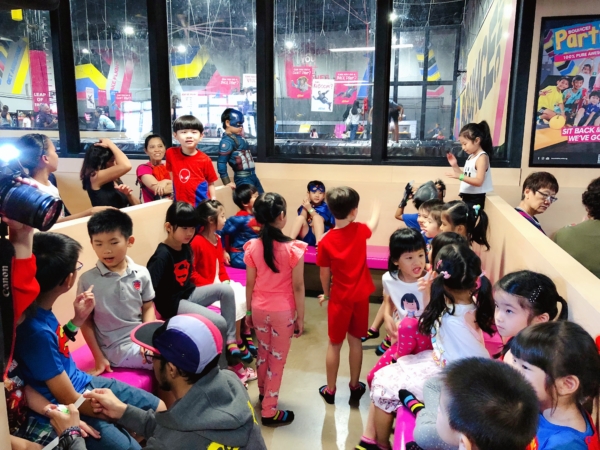 We ended up with 33 jumping kids.. WHOA. It was the definition of chaos. Let's just say that I deserved a mega class of wine that night 😉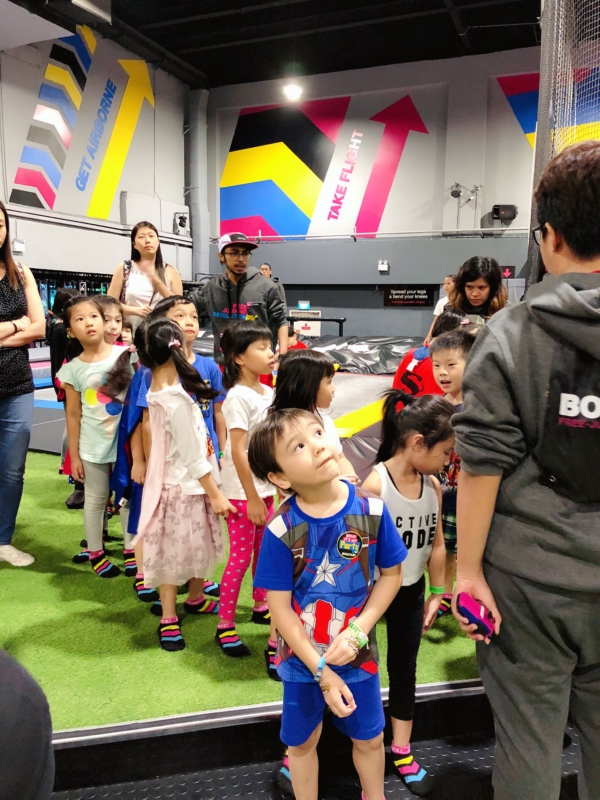 Carter, as the birthday boy, got to be the leader in the jumping activities. He loved it, and declared that the best part of the party 😉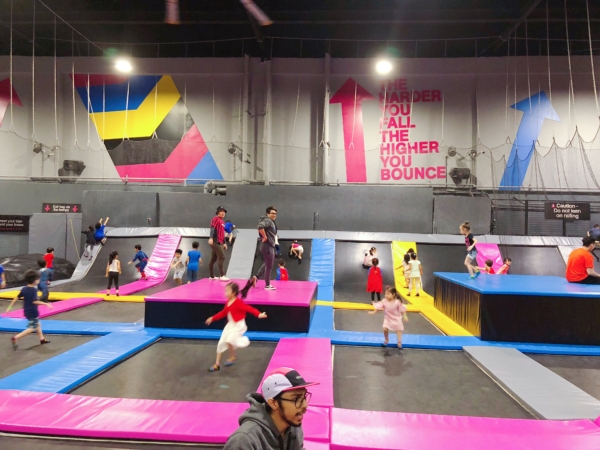 The jumping arena, which was totally craaaazy with a whole bunch of jumping pre-schoolers. I was exhausted just from looking at them go!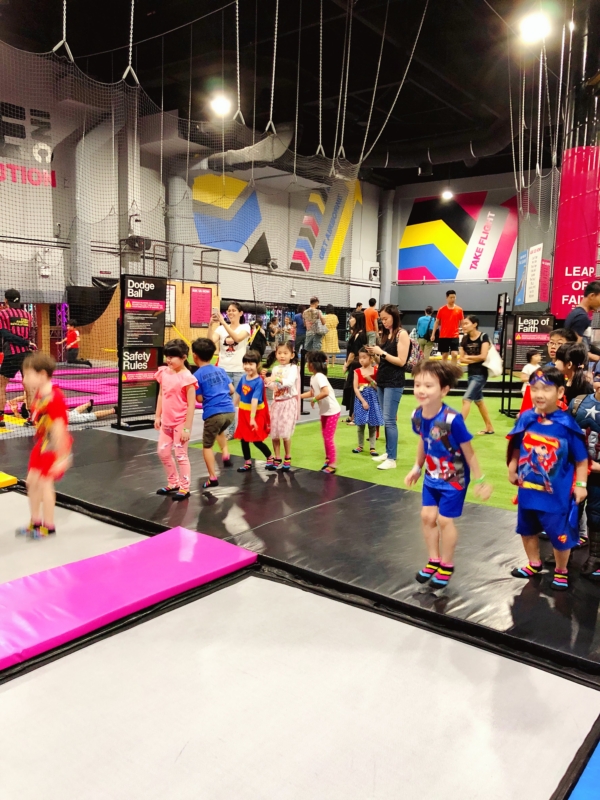 Jumping beans! Carter was in seventh heaven doing his favourite activity with all his favourite people.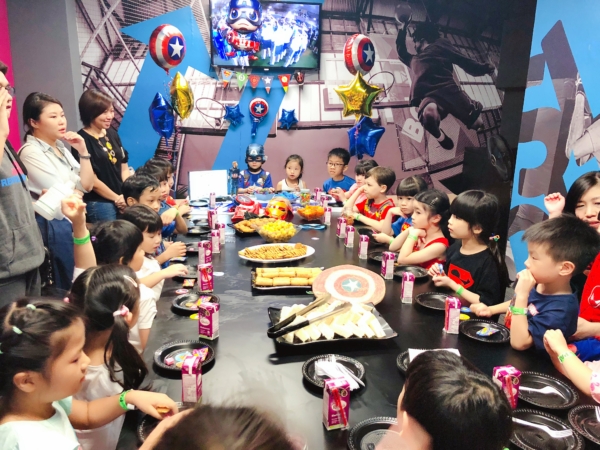 This photo looks pretty calm, but it was anything but 😉 Still, the kids had fun! 
But…………. there was a surprise coming………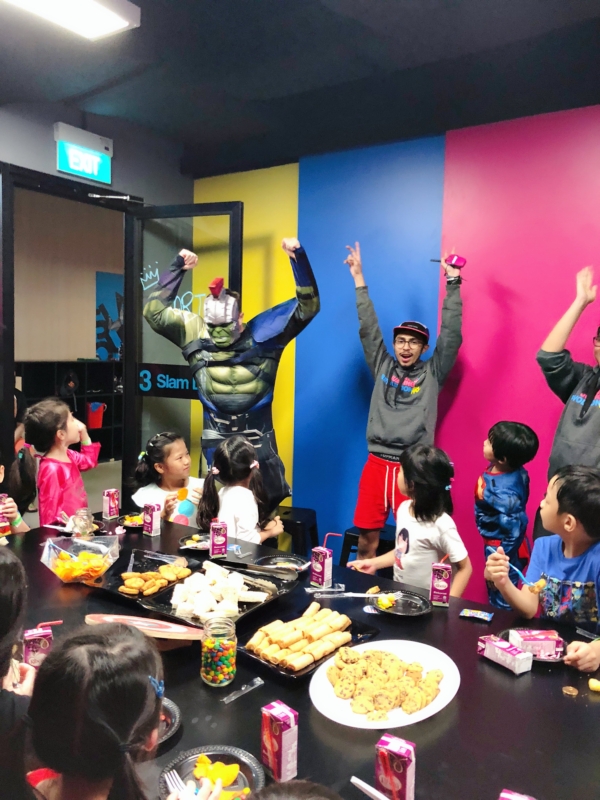 A special surprise visit from…….. The Incredible Hulk!! We captured it on video and the kids were actually really shocked. Later, Carter said that he was "a bit scared" because he thought it was the real Hulk!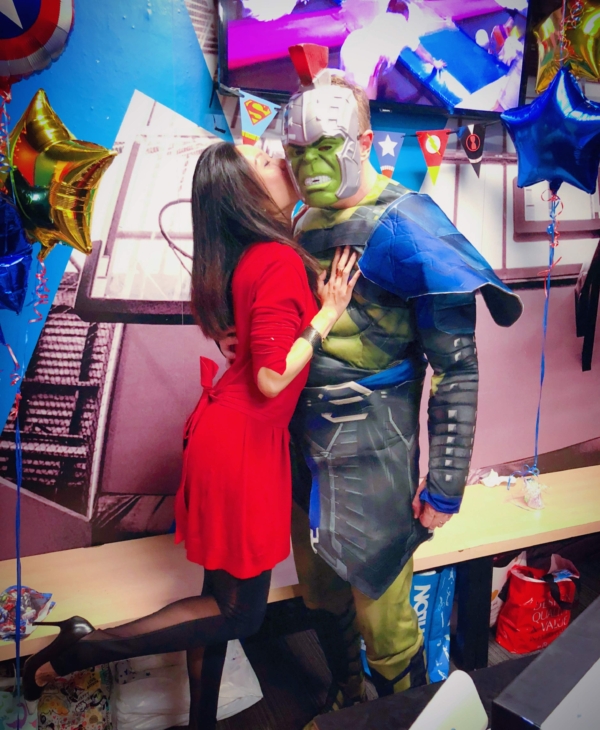 That time when the Scarlet Witch fell in love with the Hulk. 
Yep, I was the Scarlet Witch.. as decided by Carter. I didn't quite have the red leather coat or the long red hair, and I was too disorganised (unlike Chris) to get myself a costume. So I just went with whatever I could dig up! 
So I ended up with a yoga sports bra, black yoga leggings, and a red cardigan. Errrrrr… close enough.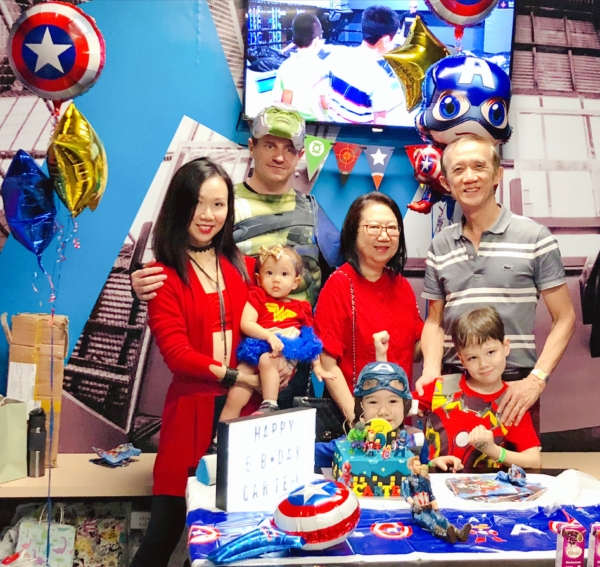 A family pic!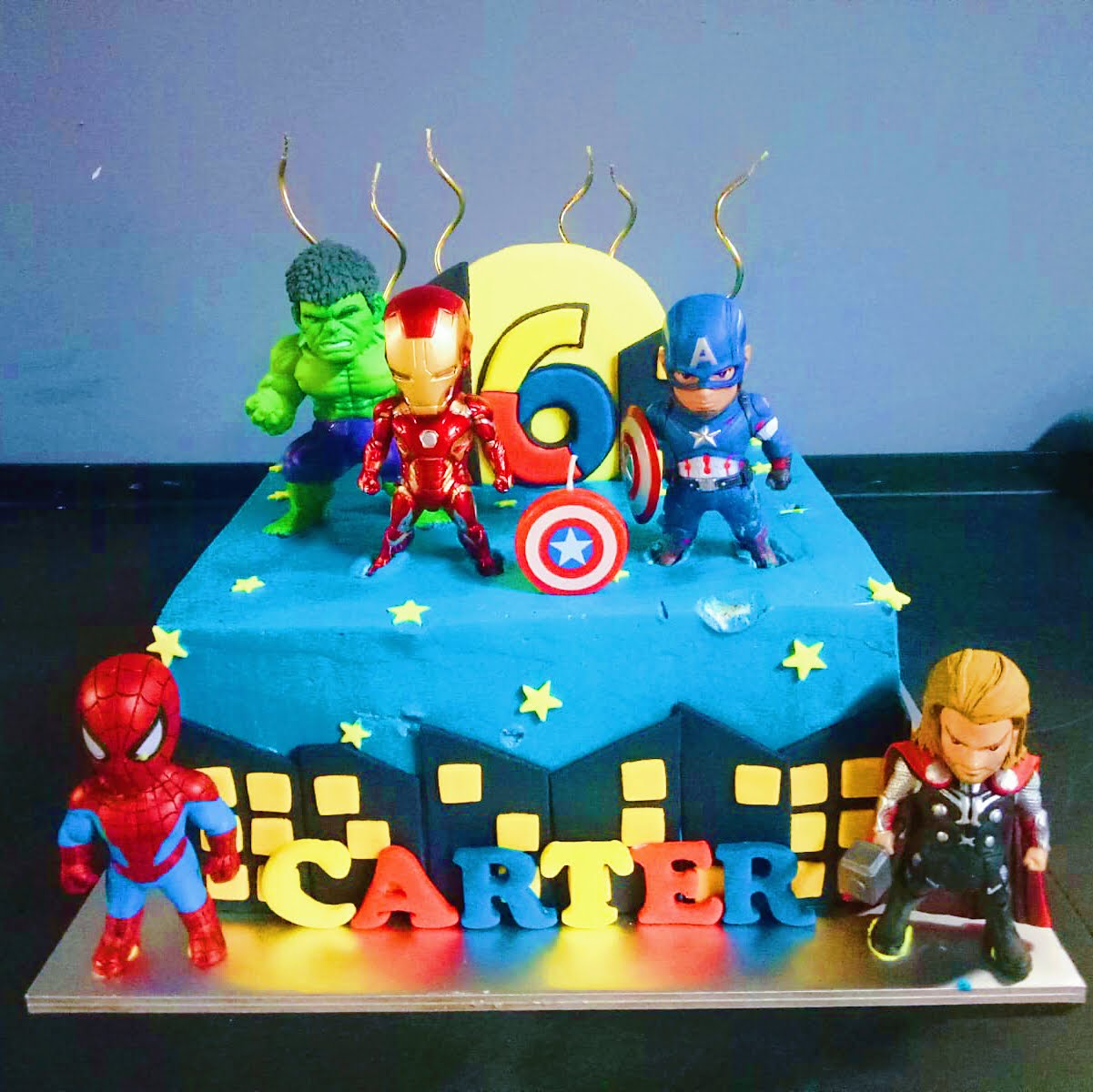 A closeup of his birthday cake, which delighted Carter, because he could bring home the figurines.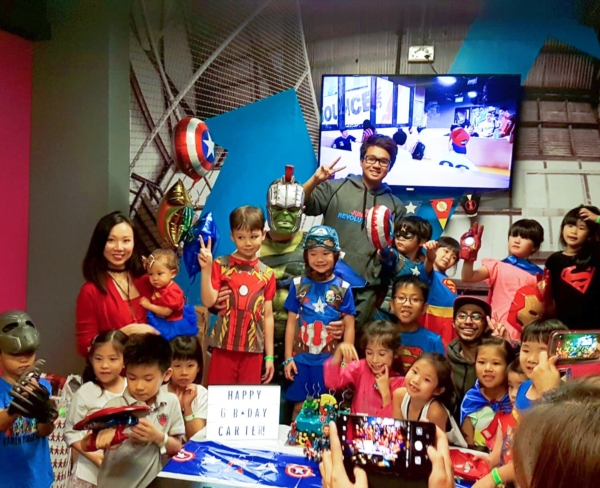 A group photo of the craziness! Ahhh but we had so much fun that afternoon. It was so rewarding seeing all the kids' smiles.. it made all the planning and cost totally worth it!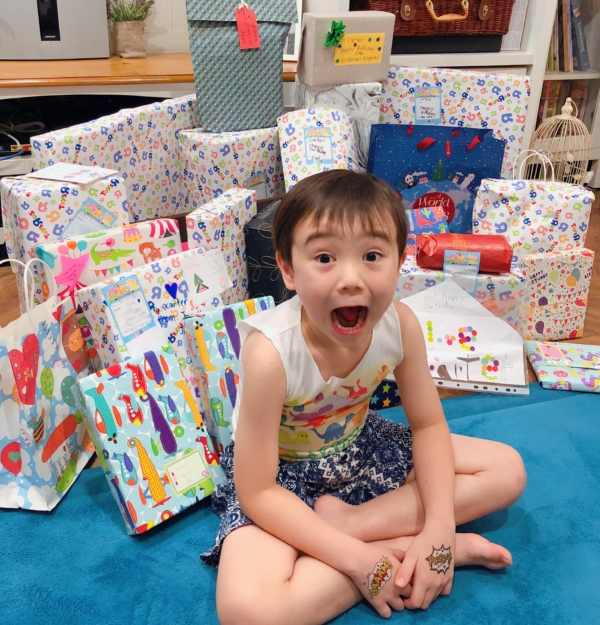 The incredibly blessed birthday boy and all his birthday gifts. I'm slowly feeding the gifts to him one by one, so he appreciates each one.
My baby boy, all of 6 years old. He was born with a heart of gold, and still has a heart of gold.
Cheeky, yet so sweet.
Stubborn, yet so kind.
Competitive, yet so gracious. 
I love him.
Let's Chat!