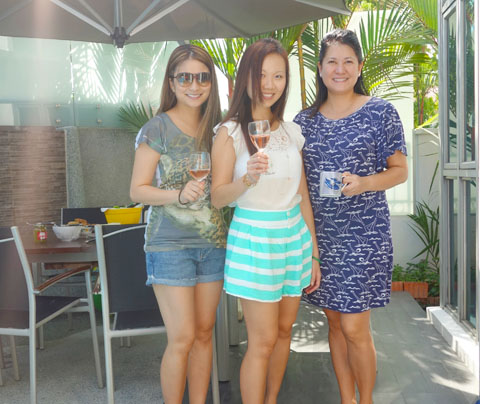 I'm not sure if it was supposed to be a pool playdate, or a champagne brunch.
Or both?
Regardless, WE HAVE OURSELVES A WINNER, FOLKS!!
Nothing says I-love-life more than a chilled out weekend morning, having glass after glass of various alcohol, chatting with good mates, chomping down on some delicious brunch food, and watching the children plop around in the pool.
Of course, we conveniently ignored the minor scuffles and whining and shouting from the kids here and there. We ARE trying to relax here, after all!! And this is as good as it gets, when you're a parent with young kids 🙂
We were blessed with glorious weather, so it was the perfect day for the kids to swim!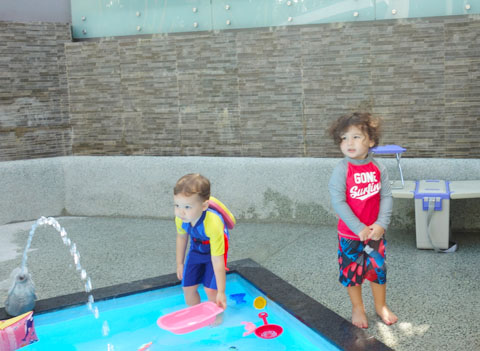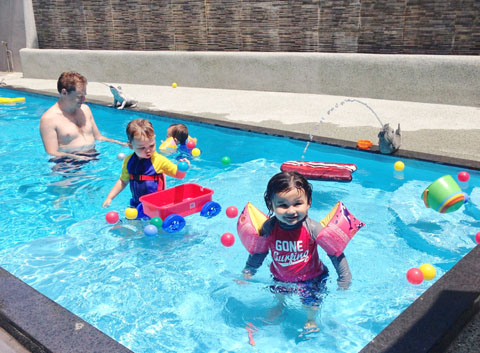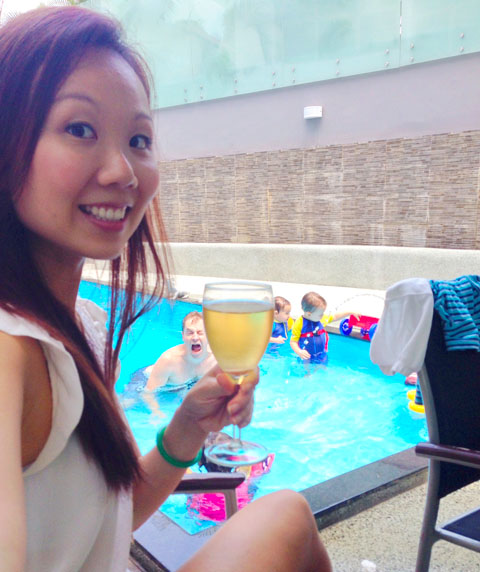 We had a glorious spread of food that my girl friend woke up at 7AM (!) to prepare for. I brought along homemade chocolate chip cookies, and our other girl friend brought delicious homemade red velvet cupcakes.
It was a wonderful brunch 🙂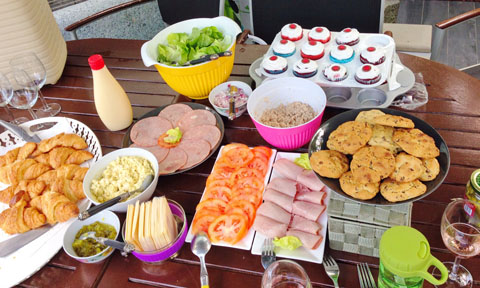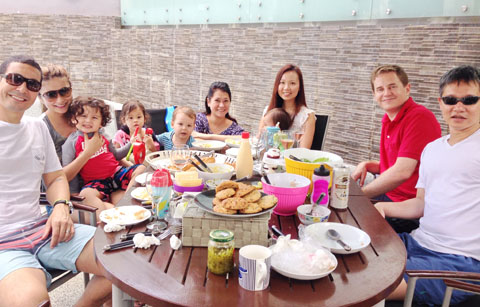 There was rosé, sparkling wine, and ciders. It was win, win, win!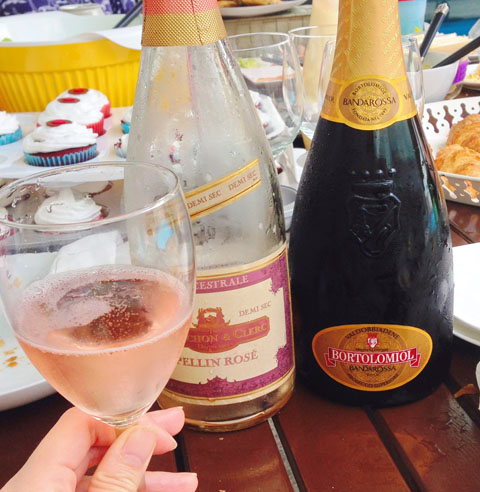 We were then treated to a little musical performance. We had to hold our hands over our ears a bit, but nobody tell them, OK??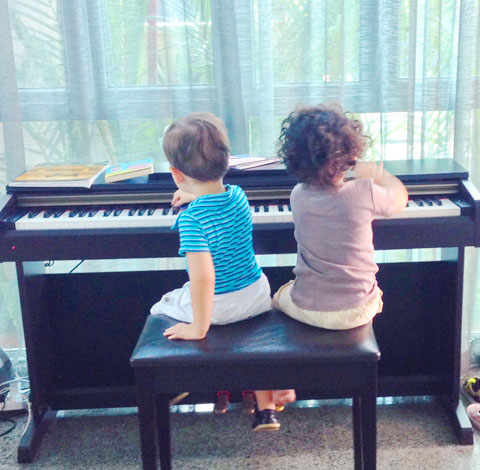 These are our two boys saying buh-bye. I think they look adorable!!!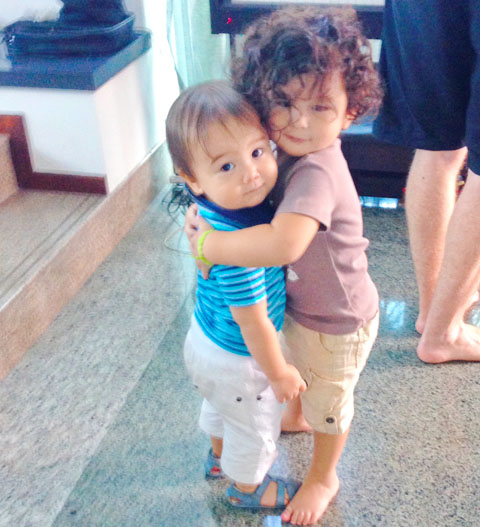 A few minutes later, in the car. THIS is a sign of a good day out 😉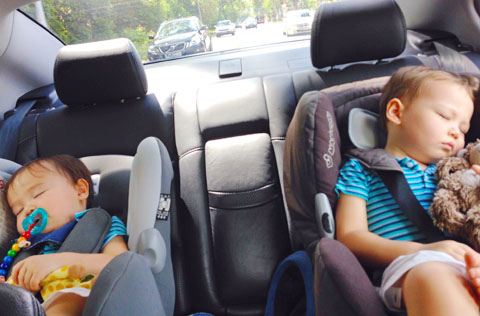 Let's Chat!