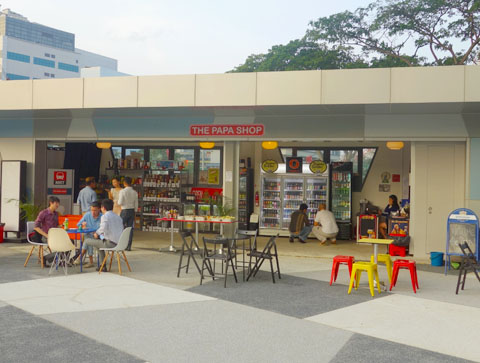 Buying alcohol is a KILLER in Singapore, thanks-but-no-thanks to the government's heart-stopping alcohol tax. The newly launched The PAPA Shop is a one-stop liquor kiosk with Craft Beers, Ciders, Spirits, Sake & Wine – all at one of the lowest prices you will find in the country.
The PAPA Shop is laid-back and relaxed, perfect for hanging out with mates after work.
Or during your lunch time break, if your office is cool like that.
Also good for mums and bubs.. lots of space for kids to run around, whilst you down a shot or ten. Juuuustttt… kidding!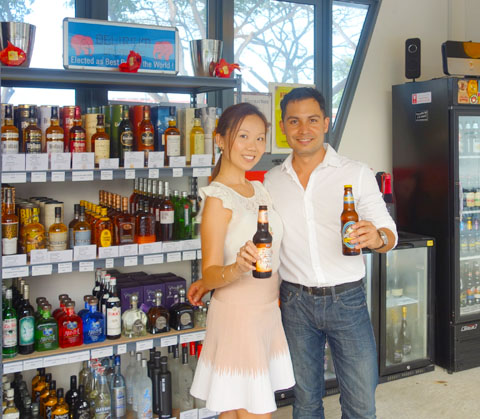 Owned by Fabio De Souza and Keagan Kang, they stock a heart-stopping of alcohol. Chris and I couldn't quite believe our eyes!
Behold, their craft beer fridge. IT KILLED US.
I've never see such a huge variety in front of my eyes before. Honestly? I'd be one very happy girl if I could just raid that fridge and have one different beer a night. What a glorious range!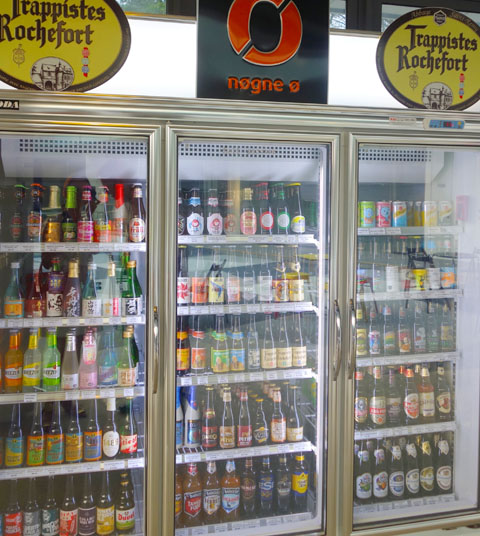 And one of their wine fridges, with chilled wines ready to be cracked open like NOW.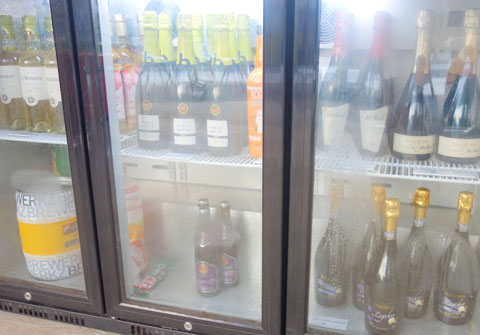 They also stock liquor, and a whole stack of nuts and nibblies… perfect to pop open and eat whilst cracking open a beer there.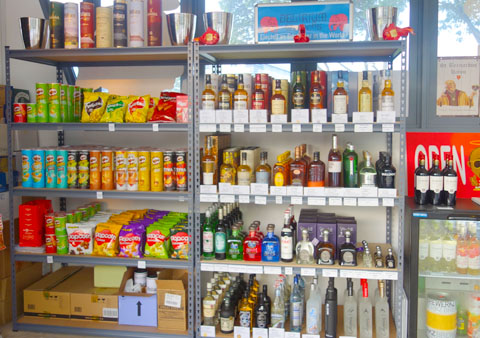 This is the kiosk-like setup of The PAPA Shop. You buy your alcohol and nibblies, then sit down and enjoy them in the cool evening breeze. Which was exactly what we did.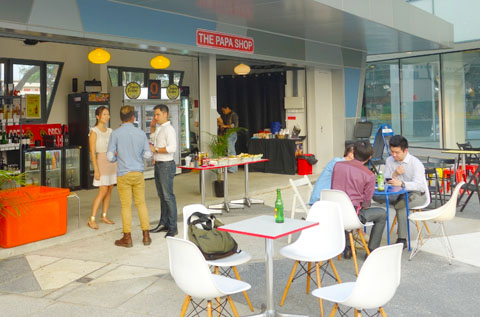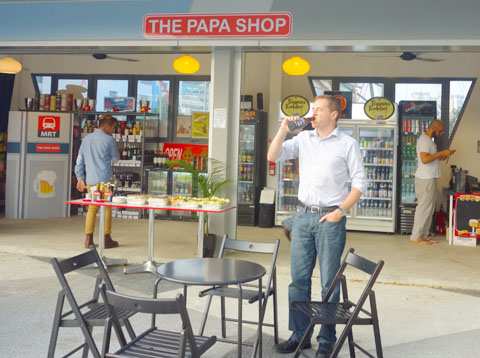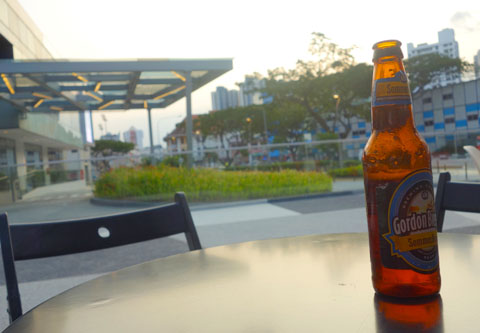 I am in love with their beer selection. I want it all! It's probably a good thing they are at the opposite end of Singapore from where we live, or I'd be there every day….
Here's the two good-looking owners of The PAPA Shop!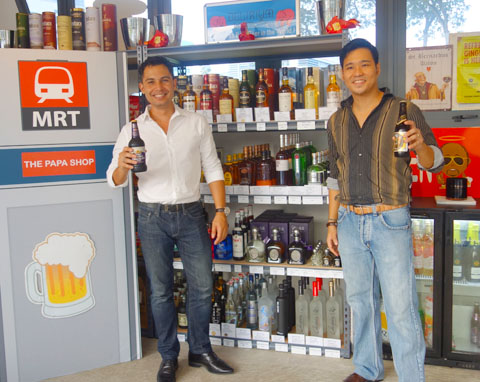 The PAPA Shop
2 Kallang Ave, #01-K2 CT HUB Singapore, SG 339407
Phone: 9191 0677
Opening Hours:
Sun – Mon: 5-10pm
Tue – Thu: 5-11.30pm
Fri – Sat: 5pm-12am
Let's Chat!