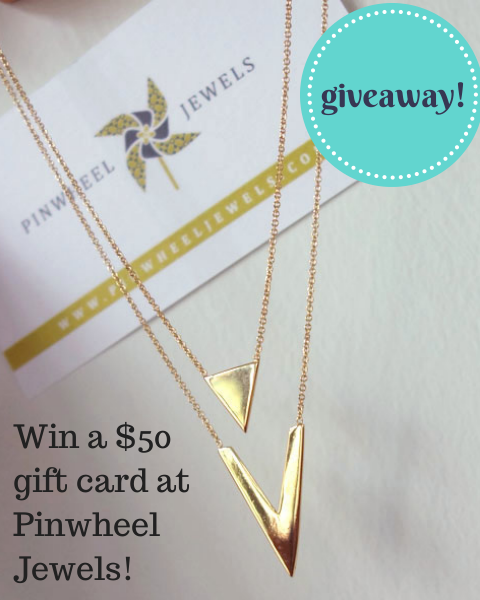 Pinwheel Jewels – a jewellery site that offers free shipping within Singapore, and 100% free returns. HOW AWESOME IS THAT?? Serious love for online stores that stand by their products, enough to offer full refunds. It's worry-free online shopping at its best.
Click, click, buy, DONE.
Deliveries are made via courier, so it's ultra fast, and secure.
Don't like something? The courier comes back to your door to pick it up, and you'll get your 100% refund processed.
I fell in love with soooooo many pretty pieces on the site!! The brands are all imported from overseas, such as USA and Israel. Pinwheel Jewels fills the gap between fine jewellery and high street fashion jewellery.
But first things first:
Pinwheel Jewels would like to giveaway a SG$50 gift card!

You can submit some of the entries more than once a day, so come back tomorrow to get more entries in the draw.

Giveaway will run from 21 Feb – 2 March 2014 inclusive.
Winner's entry(s) will be verified according to the entry criteria(s).
Gift card will be valid for 6 months and can be used in part or whole.
And that's not all…….
Pinwheel Jewels are offering 10% off STOREWIDE with code: 

BEVERLY10

!

Code is eligible with minimum $100 spend on any items storewide.
Code is eligible until 15 March 2014 inclusive.
One of my favourite designers they stock is Shlomit Ofir, based in Israel. I specifically like the pieces because they are so mod, fashionable, and most of all, different. I am in serious LOVE with the Kim necklace (below)! I love the geometric shapes, and was intrigued with the brass, wood and formica finishings. If you're into textures and unique pieces, you'll love this.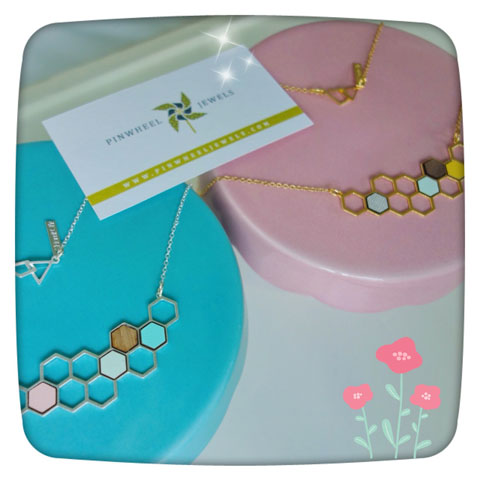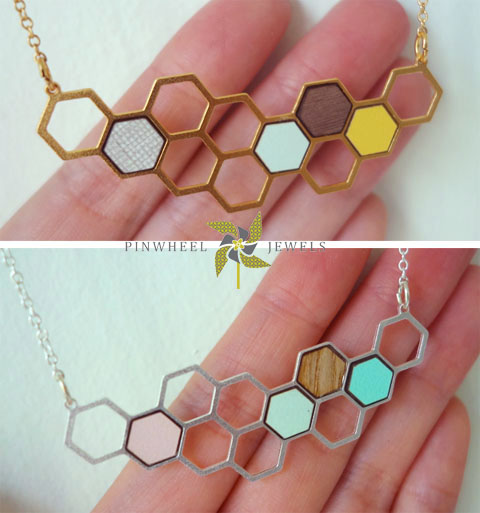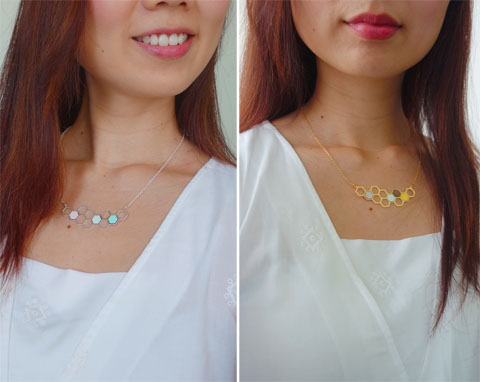 I'm really into long necklaces at the moment, so the Northern Lights necklace attracted me. It's so pretty on a solid coloured top IMHO!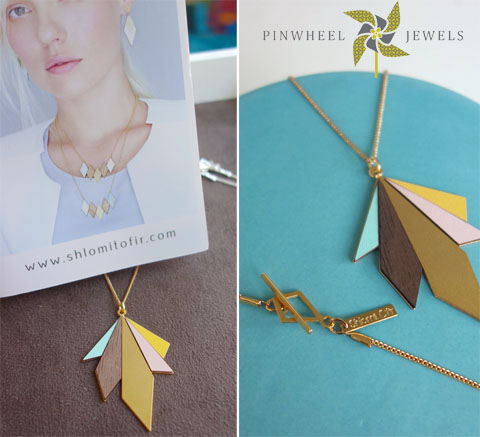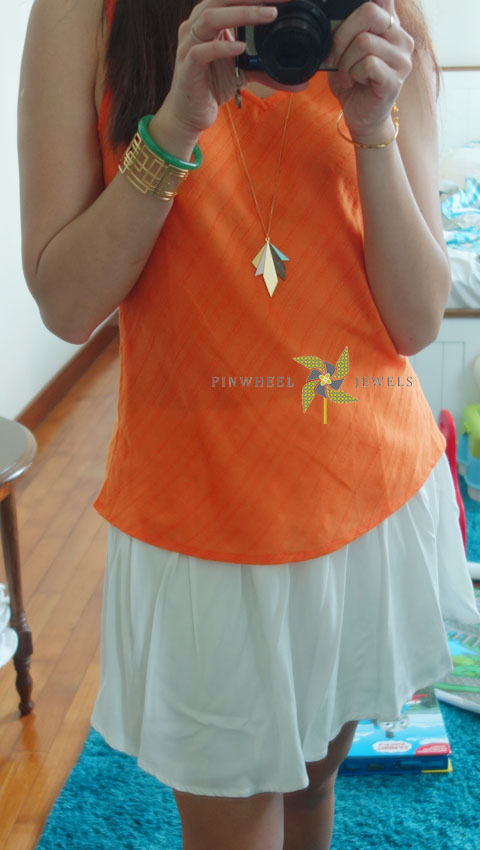 These delicate and beautiful pieces, also by Shlomit Ofir, are really captivating in real life. I like the geometric shapes and the lovely matte finishing.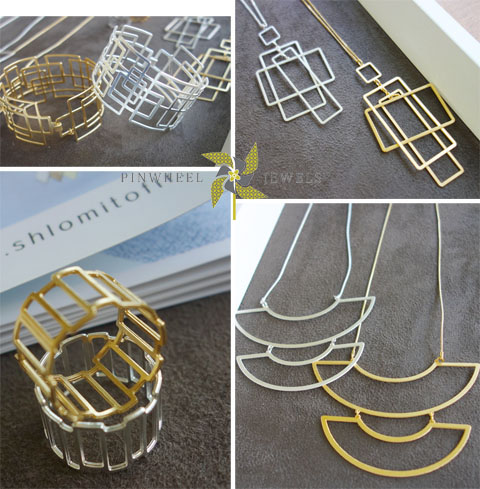 One of my favourite pieces out of the whole collection – the Larsen bracelet. IT FITS EVERYONE!! The bracelet can be cuffed and clipped smaller to fit any size wrist. Jewellery like that often doesn't fit me, so I took this as a sign and snapped it up immediately 😛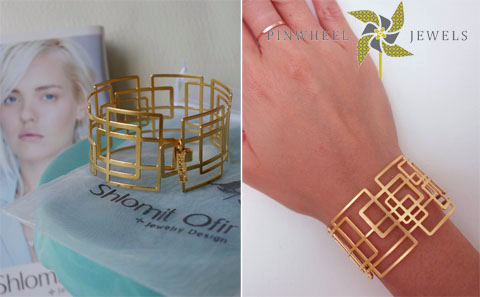 The Larsen necklace is a long piece too, with geometric shapes that move loosely as you walk – how cool! Also one of my favourite pieces 🙂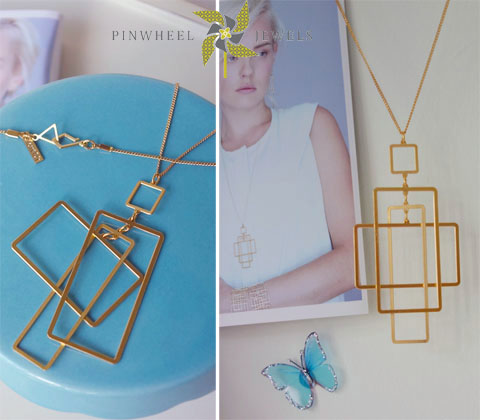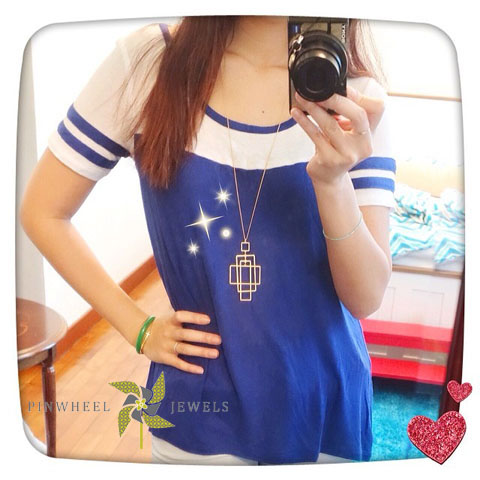 And……… Meredith Hahn. A designer from the USA whose pieces are downright gorgeous and superb quality. I just about fainted when I saw them all laid out like this, glistening in the sun!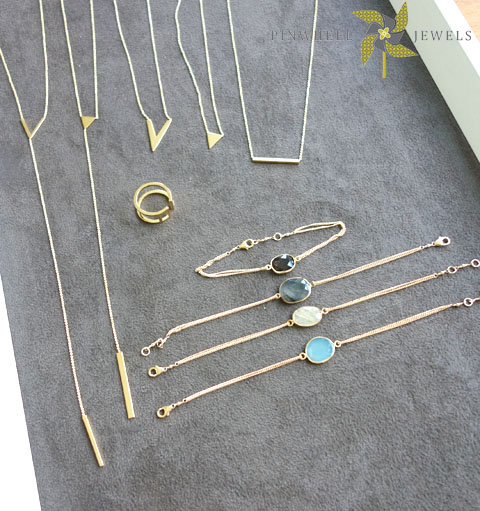 The Eva necklace and Gemma necklace can be worn separately, or together. THEY. ARE. GORGEOUS. I don't know how they do it, but the finishing, smoothness and overall 'niceness' of the necklaces are superior to many others in the market. You kind of have to see it in real life to know what I mean!
The pieces are really smooth, solid, and SHINE! Eeeeeek they are so nice!!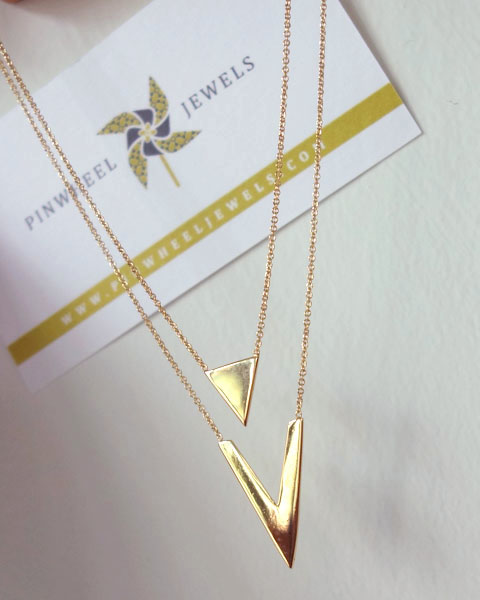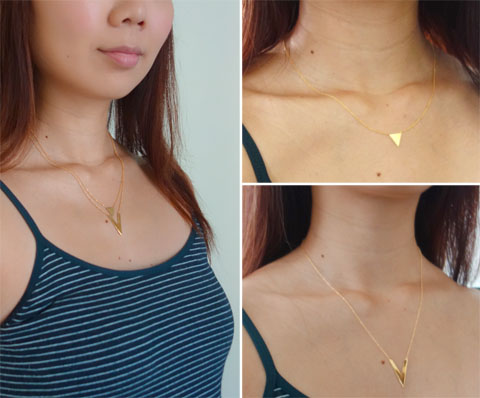 Meredith Hahn also has a long Gemma lariat necklace, if you prefer a bit of dangle.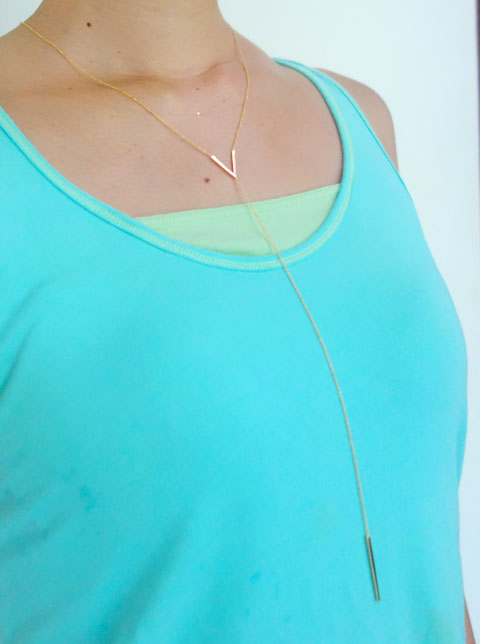 Pinwheel Jewels also stock Gorjana, a USA brand that's very popular. I fell in love with this Taner collar necklace because HELLO WHAT'S NOT TO LOVE??
When I first saw it on the website, it didn't really catch my eye. "Just a regular necklace", I thought. But when I saw it in real life, I WAS SOLD. I needed it. In real life, it glistens and is such a statement piece! I love the elegant curve of the bar, and the colour of the gold. It sits delicately on the collarbone and is very flattering IMHO.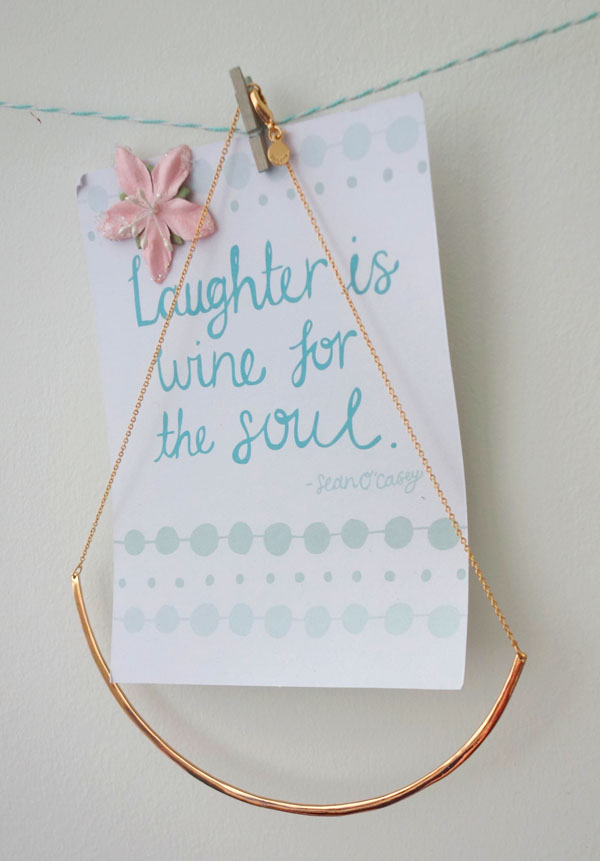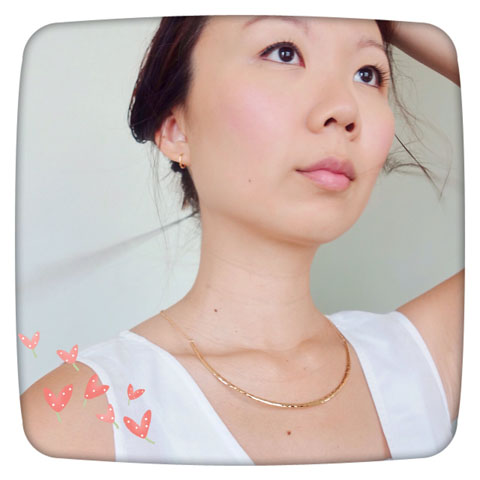 This Aurora long necklace below caught my eye because it was… ooooh! Sparkly!! I liked the texture of the hammered disc and the crystals studded through it.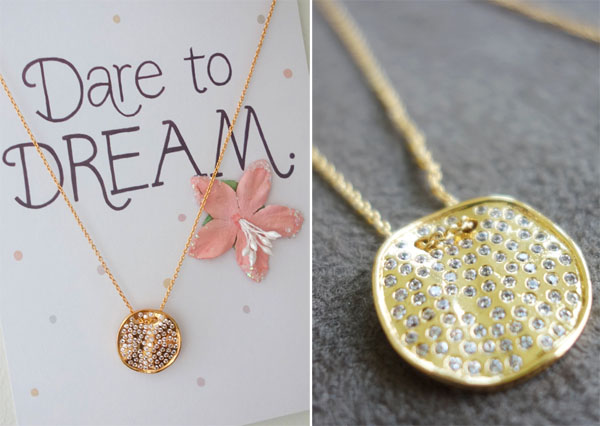 Gorjana's Cross over bracelet is delicate and simple, but the shine really catches attention. I LOVE how it can be adjusted tighter, to suit a smaller wrist size – a bit of a winner if you struggle finding bangles that will fit.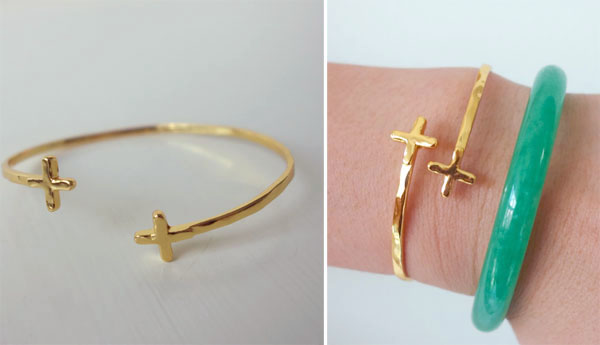 So that's just a small sample of the stuff that I liked. There are HEAPS AND HEAPS more at Pinwheel Jewels – very dangerous on the wallet 😉
A little birdie at Pinwheel Jewels told me that what some customers do is order a range of pieces that they like (cos it's kind of hard to narrow it down just by looking online!) and getting it all couriered to them (free of course). Then, they decide on all the pieces that they want, and return the ones they don't want by courier (again, free). The customer is happy because they get to see all the pieces 'in real life', and can shop online worry free!
And that, to me, is an AWESOME way to shop.
Let's Chat!