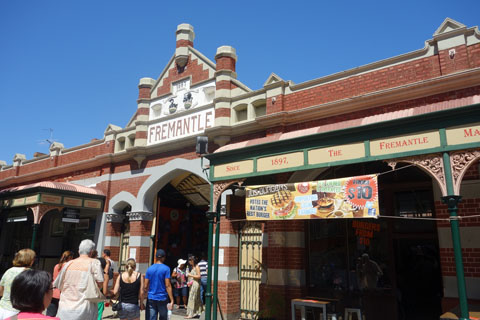 I'd originally thought Perth's Fremantle Markets would be like Sydney's Paddy Markets, which I'm already familiar with. And, yes, it's similar concept albeit smaller. We had fun poking around the little shops and hiding out indoors, away from Perth's hot summer.
Fremantle Markets are, yes, totally catered for tourists.. but it's still worth a visit to check out the cute knick knacks and fresh produce. There's also heaps of boutiques outside, down the road, as well as lots of eateries.. so it's easy to spend at least half a day in the area.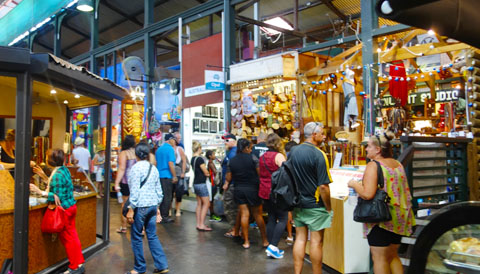 The highlight of Fremantle Markets was the baby farm animals. The kids were awestruck!! The baby animals were adorable and very tame, with watchful and friendly handlers. It was a great idea to wrap up the animals in a bit of cloth first, so their claws don't scratch the children, and kids also find it easier to hold onto them.
I thought the animals would struggle and try and jump out of Hunter's hands, but they were actually very docile! To his credit, Hunter was surprisingly gentle and slow with the animals. I was actually pretty proud he didn't try to squeeze them or handle them roughly!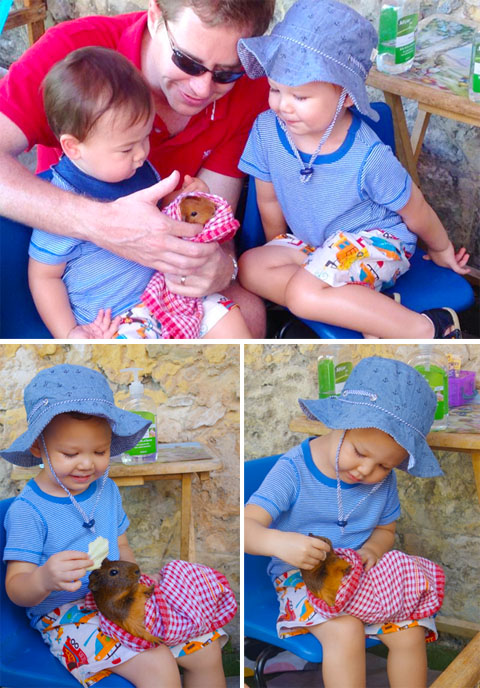 There was face/body painting that I thought was super adorable (drawn by a real life fairy lady!!) but Hunter flatly refused it, since he's horrified at the thought of paint 'dirtying' his body.
Fortunately, Carter was very game and got his favourite shape drawn on his leg – a STAR!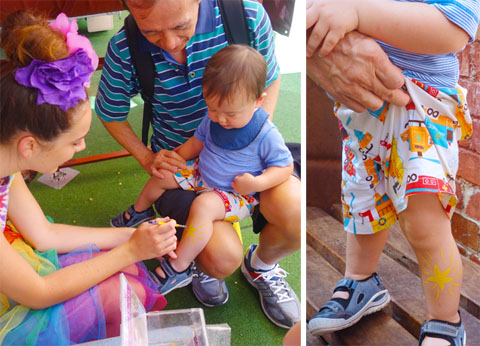 Just outside Fremantle Markets, we walked down the Esplanade and through some trees and a lovely park. Lots of wide open space for the kids to run around before lunch time!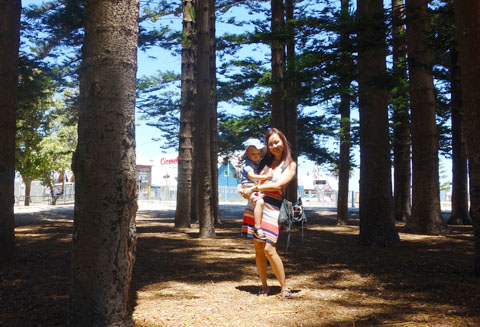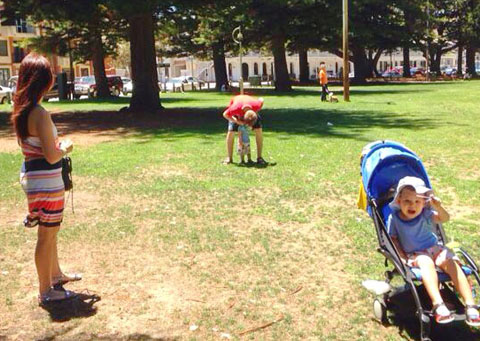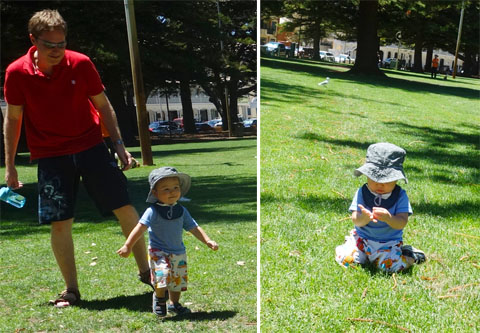 We ended up at Cicerello's, a seafood cafe by the harbour, which my girl friend recommended. It's not cheap, but oh my the seafood was good!! At almost 100 years old, it's one of (if not the most) famous fish and chip shop in town.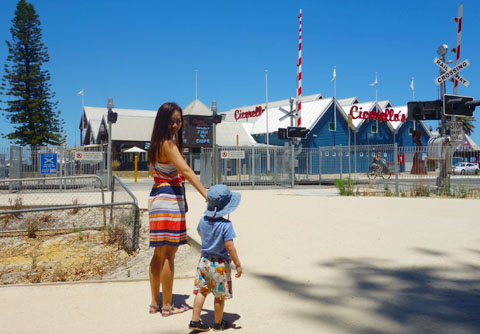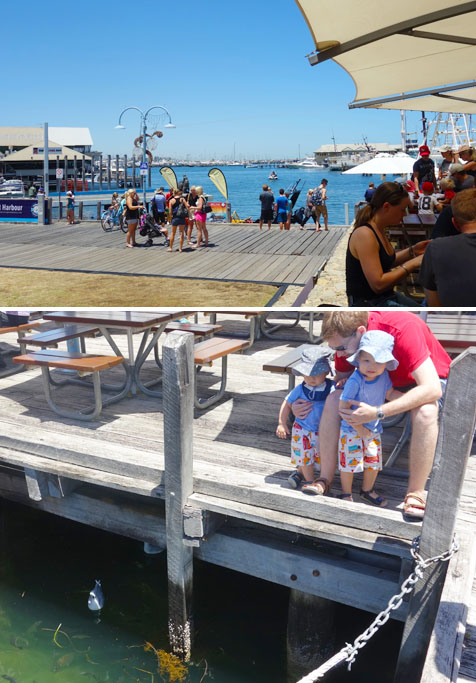 Cicerello's had a GIANT fish tank whack bang in the middle of the cafe, which serves as an excellent kid-attraction. The boys were mesmerized and kept occupied whilst we waited for the food to arrive.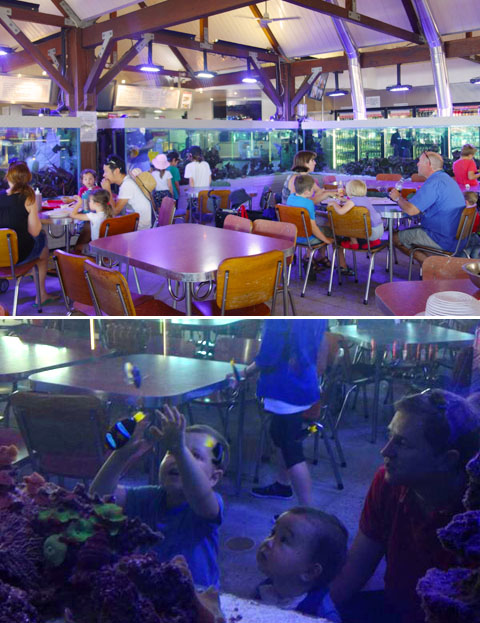 The food? All FANTASTIC. Super fresh seafood, cooked to perfection. It's not easy (almost impossible) to get super fresh seafood by the waterfront in Singapore, so I really appreciated our lunch. Stuff like this is what I miss most about Australia!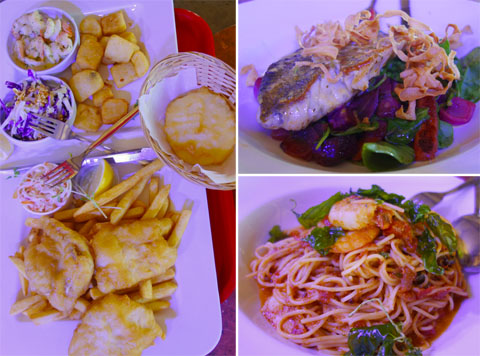 Let's Chat!