If there's something that just feels SO typically outdoorsy and Australian, it's the Landsdale Farm School in Perth. At just AU$6 per person for entry, it may be not as epic as a zoo, but is just as engaging and fun for the family.
It's a beautiful place to pop into if you have a couple of hours free, and even more fun if you pack along a picnic blanket and lunch, so you can sit and eat under the trees.
But let's cut to the chase: Hunter's #1 favourite attraction there was the mini tractor ride! A real tractor pulls along three little colourful carts, and it's free to hop in for a ride. Hunter couldn't get enough of it!
And… ummm.. frankly I look pretty darn pleased with myself too in this photo below 😉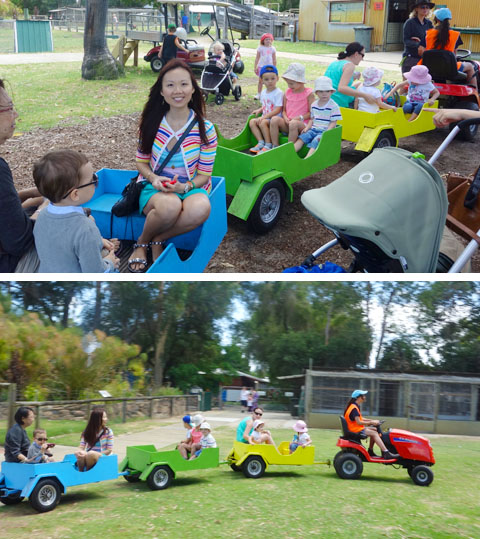 There is also a buggy that was sitting right there under the trees. The kids could climb on it and "drive" it. It was a real show-stopper for all the boys!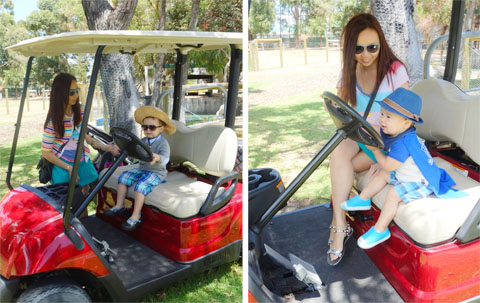 But we came for the animals, right??
Most of them were roaming around, and the kids had a blast following them around and stroking them. They were super tame! Guess they're used to being man-handled by kids galore.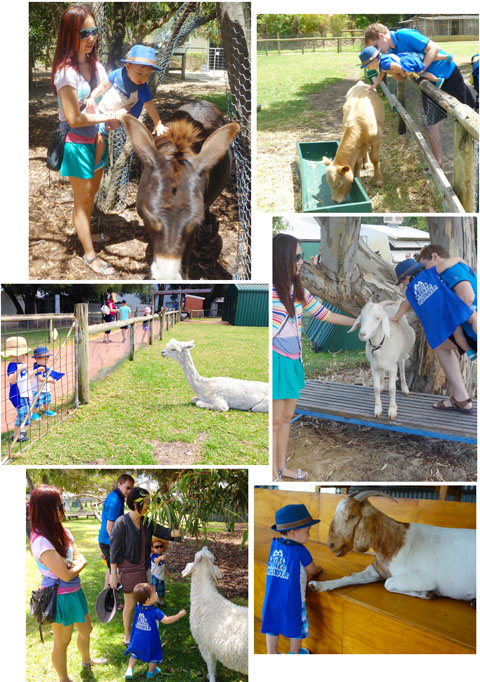 A pic dedicated to my mum-in-law, cos she likes ducks!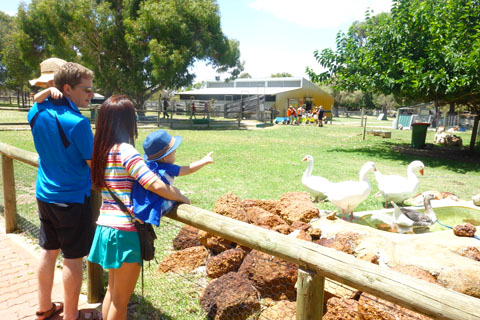 And an ultra-rare vain shot of myself. Dad told me "Go stand by the tree". So I did!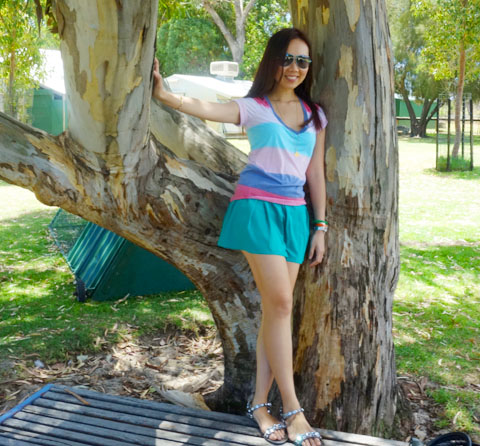 Let's Chat!