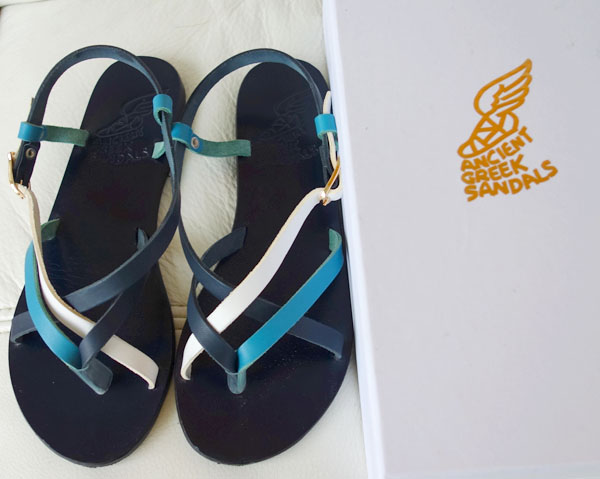 These pair of sandals stopped me dead in my tracks when I saw them at Club21b @ Forum. Something about the strappiness of it all really appealed to me, and I liked the shades of blue/white. It was 50%+10% off too.
I just HAD to get them! 😛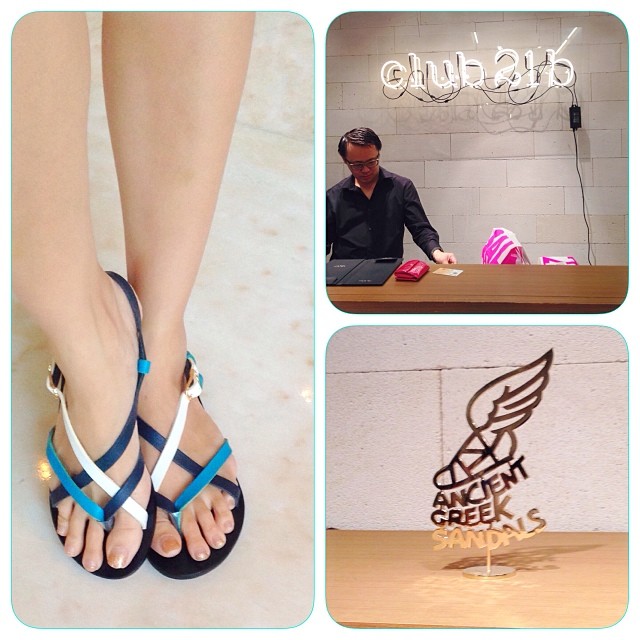 The brand is Ancient Greek Sandals and they sell mens, womens and childrens shoes. I'm very pleased with how comfy they are, as I can wear them walking around all day long with no issues.
I liked 'em so much that I snapped up this pair when they were on a killer sale online – in my favourite colour, no less!!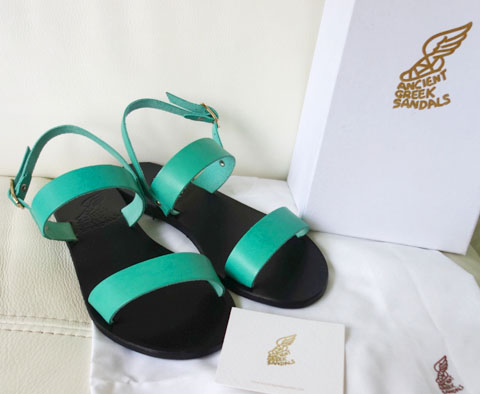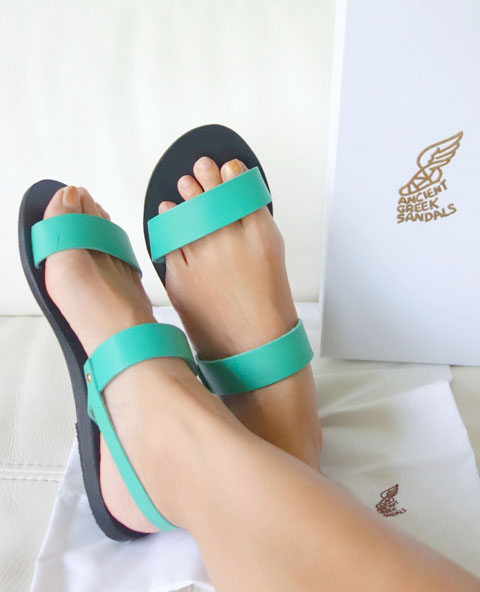 Only thing is that I wish they weren't so flat! I prefer sandals with a slight wedge, like their Electra Wedge or Clio Wedge. I've been eyeing those but they are full price. Argh…
Let's Chat!