The following blog post is unabashedly chockers with photos. You have been warned.

Hunter's 2nd birthday party was… in the exact same location as last year, in a club in Sentosa. We picked the same place again because we thought it was a brilliant location last year, the staff there are outstanding, and we really enjoyed ourselves. I also liked the fact that I 'knew' the area and could plan accordingly. I'm seriously considering using this location for all of Hunter's birthday parties 😛 It's quite nice having something consistent each year, right?
The only super sucky thing this year was that…. IT RAINED. The entire time. Considering the point of the location is an outdoor pool party (ie. chairs and tables are INSIDE the pool), this was a pretty gigantic setback. I was soooo upset I wanted to cry!! I'd envisioned all the kiddies prancing around in the water, everyone sitting inside and chilling out, etc. But it was a total wash out 🙁
On the bright side, Hunter still really enjoyed himself tottering around with all his little friends, and merrily eating away. So for that reason alone, the party was a success.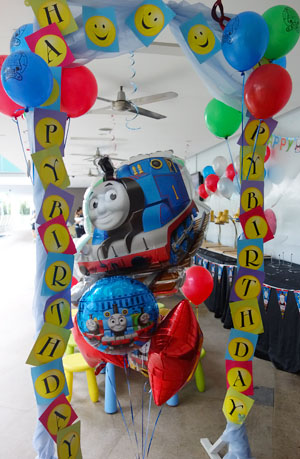 The theme? No brainer. Thomas the Tank Engine. Probably not the best for all his girl friends, but I kept it really brightly coloured with lots of reds, so hopefully they weren't too disdainful at the choice of theme 😉 Thanks to the amazing staff, everything was set up within about half hour – very impressed!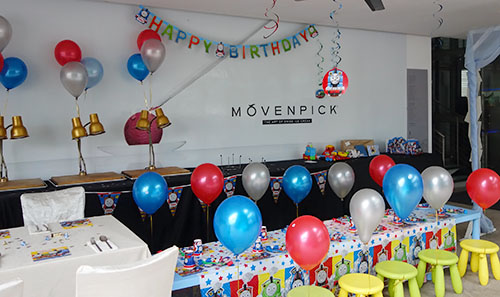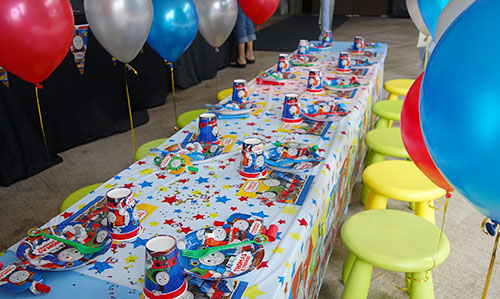 I went the lazy route and bought Thomas goody bags, instead of being a fabulously creative Mum and making them herself. We stuffed them with treats and lots of little Thomas knick knacks. And for the boys, they each got a toy truck. For the girls, hair clips or a hair band.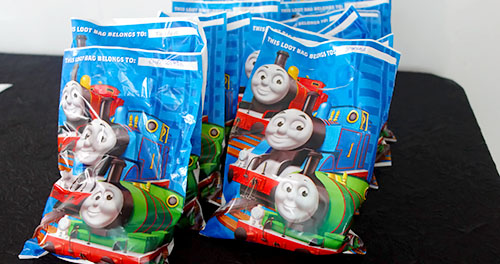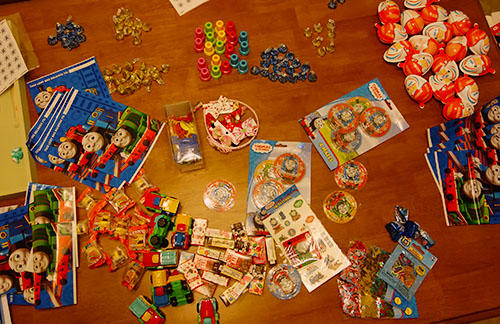 The party itself actually passed by in a blur for me. I was trying to oversee stuff and make sure all the kids were OK, as well as chatting with my girl friends. I loved seeing all of Hunter's little friends all together! Hunter had a great time with no meltdowns, and spent most of the time marching up and down and being the boss of the party. LOL.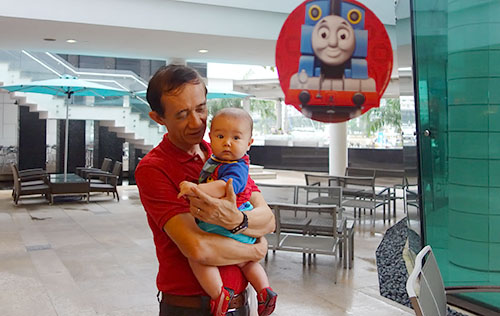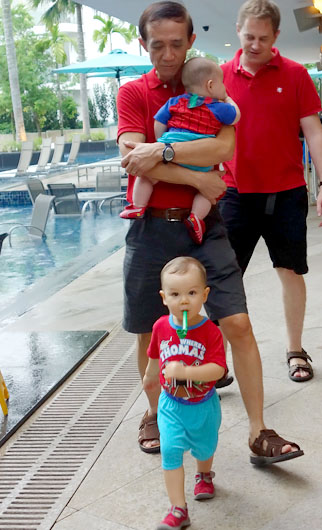 Hunter and his (3 month older) girl friend having a grand 'ol time rocking away
httpv://www.youtube.com/watch?v=CFoFY3ePuw8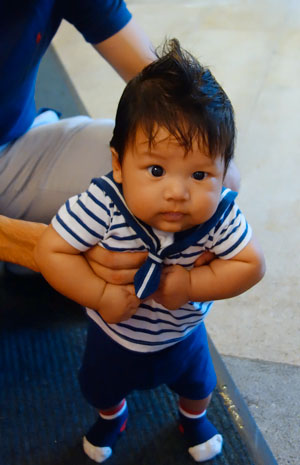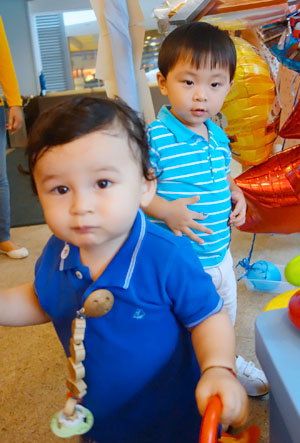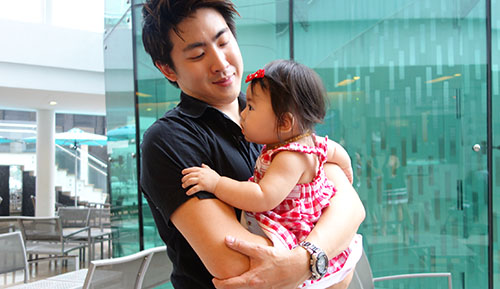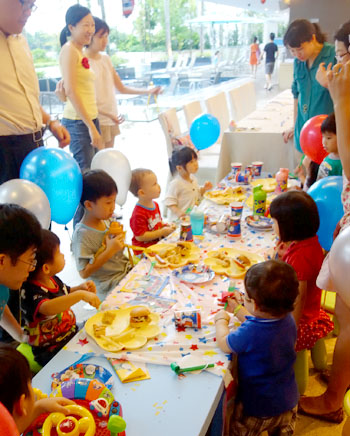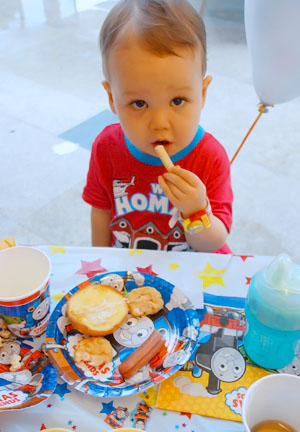 Everyone got free-flow of candy floss and popcorn at the party. I don't think candy floss is very common in Singapore, because most of the kids there had no idea what it was! So most didn't touch it, only the older kids did. And me.
The popcorn was awesomesauce. All fluffy and lightly sweetened. I loved it! Ended up eating 2.5 bags worth of it…. *burp*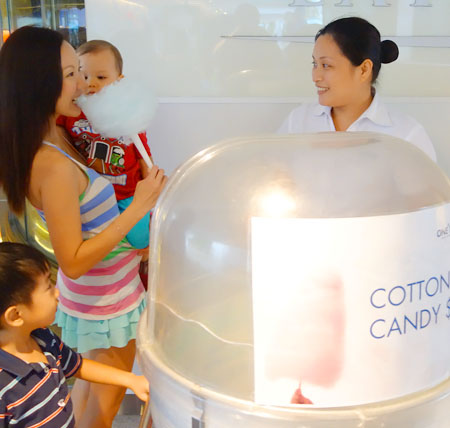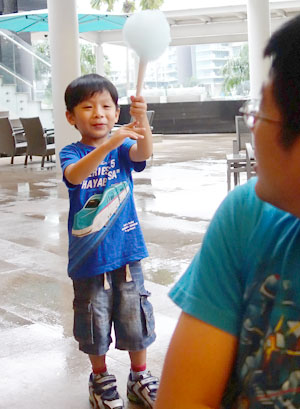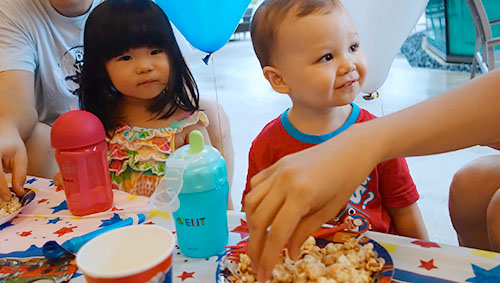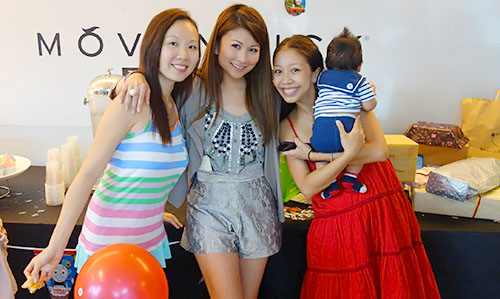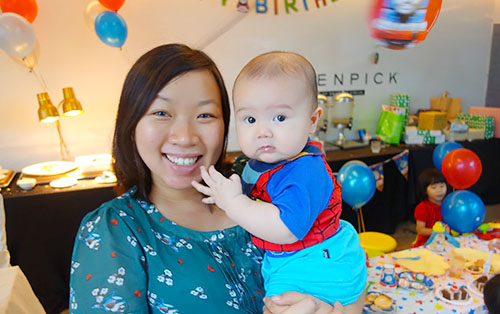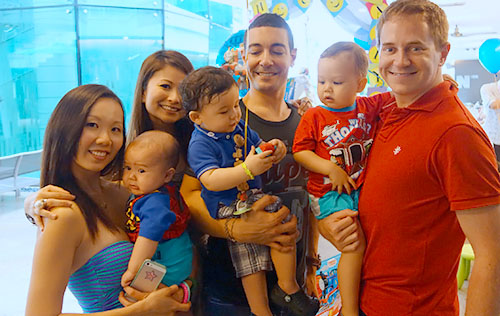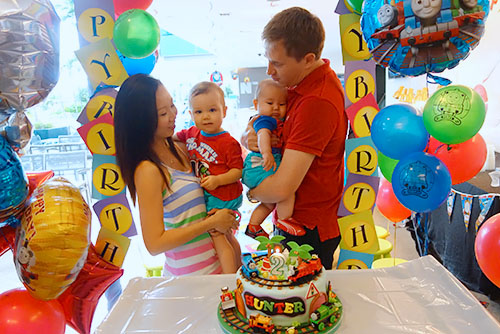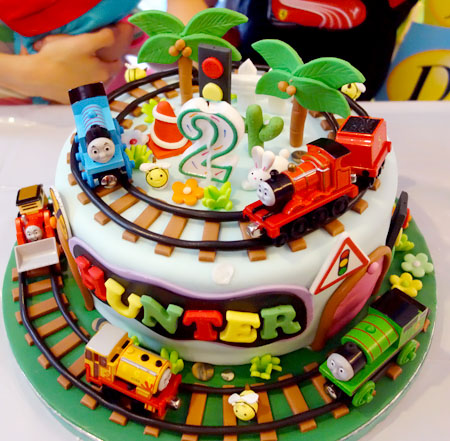 Singing "Happy Birthday"
httpv://www.youtube.com/watch?v=kP_97jE0p5g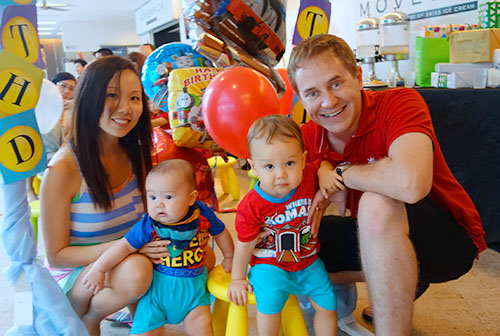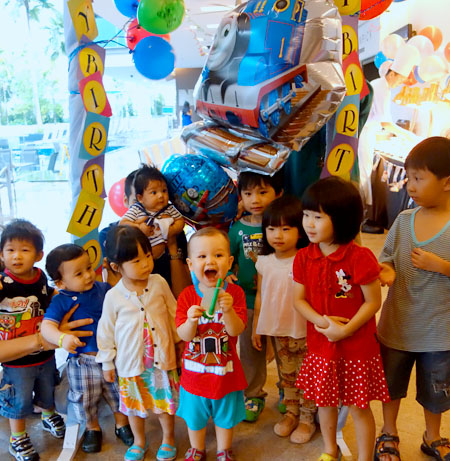 We are… erm.. still in the process of opening presents. We're trying to give him one present every 2-3 days.. I figure if he opens up every one, he'll probably play with all of them for a few mins each then get over it. I prefer him to FOCUS on one present at a time and appreciate it properly. He's a very blessed little boy though, and he received so many thoughtful and spot-on gifts from his relatives and friends!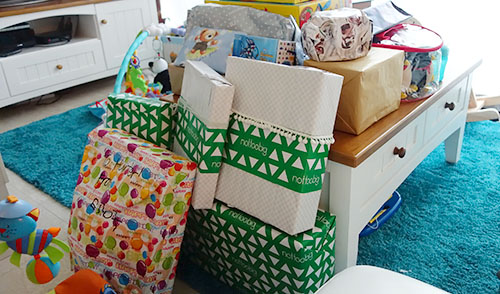 REMINDER: the chance to win a Zhai ballet-wrap top ends TODAY! Last shot chance 🙂
Let's Chat!