I blogged about the new aden + anais bamboo swaddles and snap bibs a few weeks ago, but since then Carter has been using more of their stuff, so I thought I'd write about it, especially since they have all this delicious new stuff out..
I found out they just released their new easy swaddle earlier this month… to my absolute horror and annoyance!! We'd taken Carter off the swaddle two months ago (when he was 3 months old), and ughhhh if only they'd released this earlier – I'd have LOVED to use it for Carter! Bad timing 😉
But any way, part of their new range is the colour 'azure', which is the most beautiful colour in the world. It's a soft pastel turquoise, and is unisex! I just about *fainted* when I saw it. Best of all, it's all made with bamboo…. ultra ultra ultra soft!!
The new aden + anais bamboo security blankets come in a pack of 2, and are so soft that I'm bummed that it's not normal for adults to carry one around, or I totally would 😉 Hunter likes to wrap his Monkey up in it (after endless days of watching me swaddle Carter when he was a baby), and I use it to wipe drool on Carter's face.
(ps: all pics below were taken about a month ago, when Carter was a bit smaller 😛 )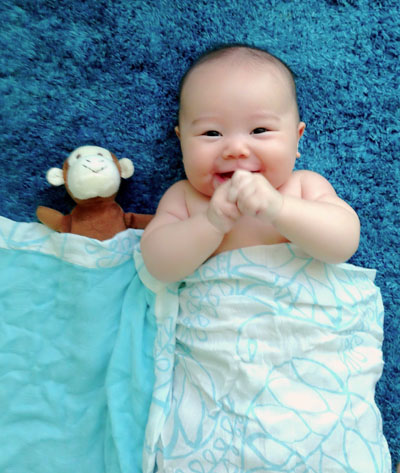 Carter is using the bamboo burpy bibs which I realise now is one of the best bibs for drooly babies. It's a 360° bib that is such a good idea, because often regular bibs swing around and end up at his back instead of under his chin. Doh. So with this one, it covers his front, shoulders and back.. and is awesome when I'm breastfeeding him, as well as burping. It also can be used as a burp cloth over your shoulder, but I find it super easy to just leave it on Carter for feeding & breastfeeding. The only bummer is that it comes individually – wish they sold a pack of 3 at a discounted price or something, because I adore these! Carter has 2 and he could easily do with another 2, to keep them all in rotation.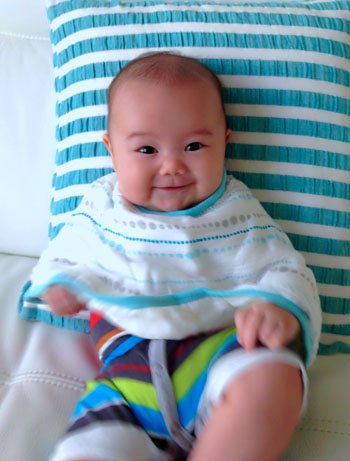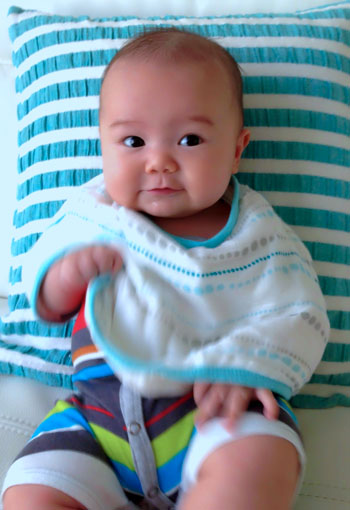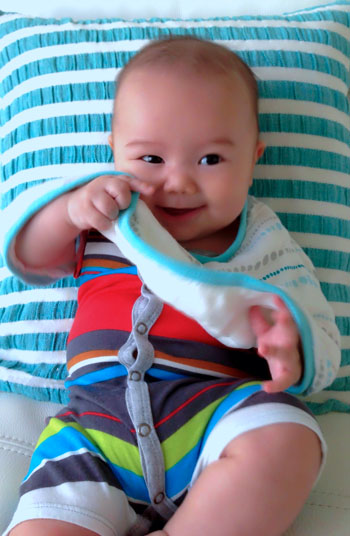 And check out the aden + anais bamboo dream blanket. Ain't it pretty? Not just that, it's so lusciously soft it's insane. And it gets even softer with age! This one is actually used by Hunter.. we use it to drape over him at night. I'm actually pretty certain no other blanket is as soft and fluffy and pretty as this one.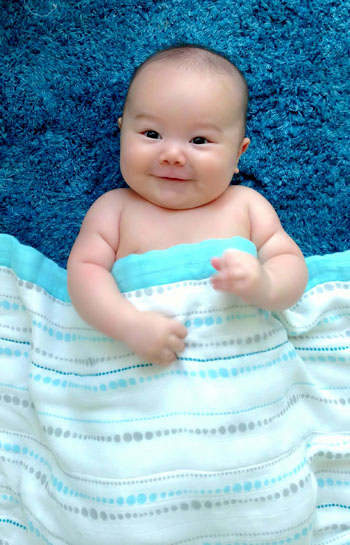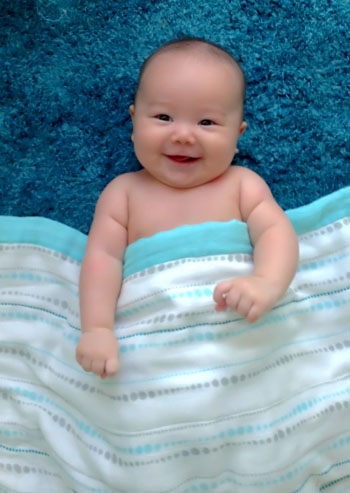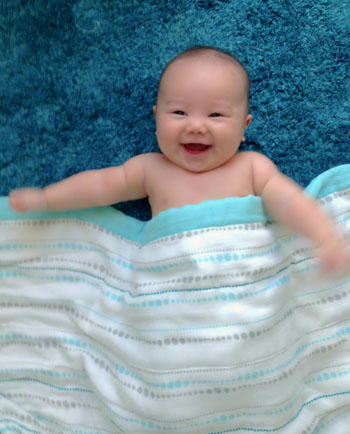 Both boys use the aden + anais cozy sleeping bags at night. I particularly like them because they are a warm 4-layer cotton muslin, but still very light with an open weave. Carter has a lovely royal blue cozy sleeping bag, and Hunter has light blue cozy sleeping bag which he has used since he was a baby – not bad value for money considering it's lasted 2 years, right?
I also got this bamboo crib sheet which is super divine and soft, but I've only one of them, so the kid that is nicest to me that week gets to use it, whilst the other gets relegated to the regular sheets – haha!
I get my aden + anais stuff from Mothercare stores here, and also directly from their website (for the stuff that isn't currently stocked in Mothercare).
Let's Chat!