It's true what they say about bagels being better in NYC. Apparently it's due to the water, but they really are very good! Different to the bagels I've had in Singapore, which tend to be a bit bland and rather stiff. NYC's bagels are dense but chewy.. with a lovely flavour.
I heard about Barney Greengrass via you guys too, and since it was close to where we were staying on the Upper West Side, we decided to pop in there for a takeaway lunch. Seems they're actually pretty famous, with quite a few movies featuring the cafe!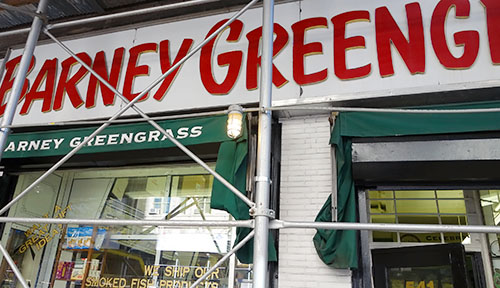 It actually looks pretty interesting, and totally unlike anything you'd find in Singapore. Established in 1908, the cafe offers smoked sturgeon, and Nova Scotia salmon, both of which are top sellers. The guys behind the counter work really quickly, so it's a great place to grab a quick takeaway.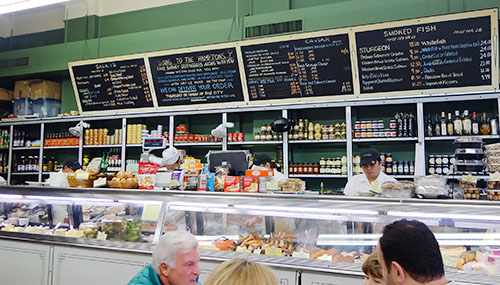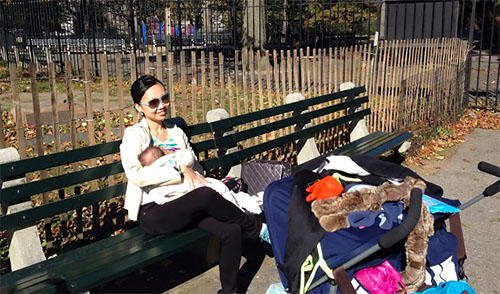 I had the Smoked Sturgeon with tomato, on an onion bagel. It was about $20 or so, which I thought was incredibly expensive for a bagel?! That said, there were thick slices of fish, and they were really generous with the portion. Still though, I'd probably only pay half the price…
I thoroughly enjoyed the saltiness of the fish against the fluffy-chewiness of the bagel. The fish was meaty, with a great flavour and tender texture, and the sweetness and juiciness of the tomato capped it all off. Mmmm!
The other bagel was the Nova Scotia salmon bagel and hooboy that was INCREDIBLE. Better than the sturgeon one, and at $15 it's slightly cheaper. Mum described it as "Oh my, the salmon is so creamy!!" and she was right, the smoked salmon was somehow so creamy and smooth and oily… oh it was wonderful. Wish we went back again for brunch on another day 😛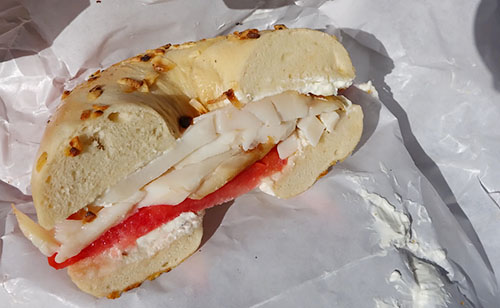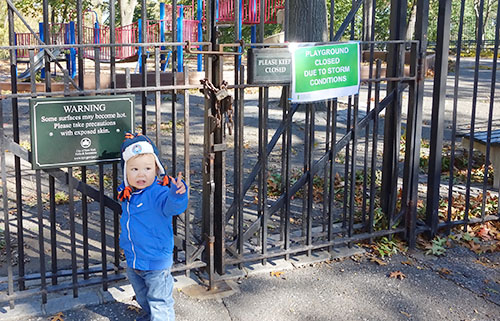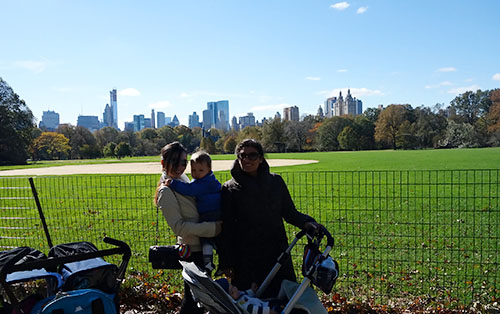 My parents had heard about Zabar's and, again, it was close to us, so we went to check it out. They specialise in bagels and yep, are also pretty famous and seen in movies. It looked like a typical breakfast/brunch/lunch place and also had a very fast-moving queue. So we grabbed and ran!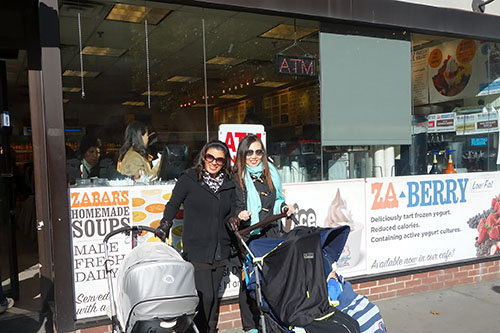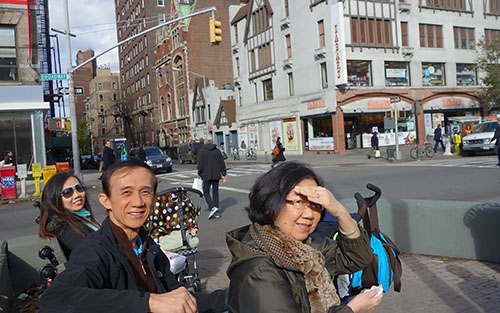 I really enjoyed their bagels. Went there twice, in fact. Both times, I had the Onion bagel with scallion cream cheese and it was super. They give you a little tub packed to the brim with the cream cheese, which I slather completely on the bagel (cut in half). Mmm… so tasty, and cheap to boot.
Oh, and I also tried their Pizza. It doesn't look that exciting, but it's fantastic. A thick fluffy and light crust (I love thick-crust pizza) with the perfect amount of sauce and cheese. It was just really really good!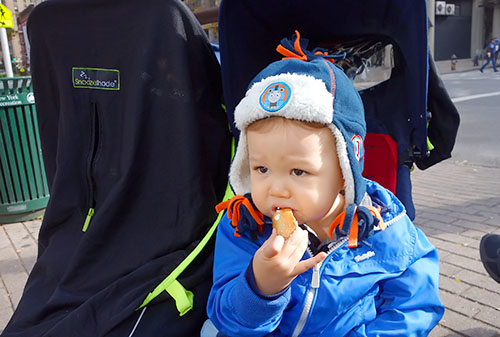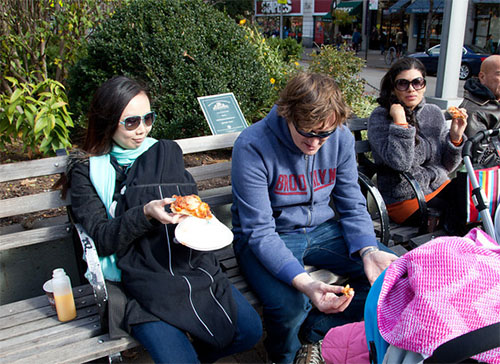 Let's Chat!