Crust Pizza
Holland Village
34 Lorong Mambong
Singapore 277691
PRICE: $$$
RATING: ?????
I've found the best pizza in Singapore. And coincidentally, we first discovered it when we were in Australia! Crust Pizza is a new chain that we first tried out when we were in Australia, and we absolutely LOVED it. Imagine my delight when they opened up in Singapore as well, with the Holland Village branch not far from where we live – WHEEEEE!!!
I'm particular about my pizza. The base can't be too thin, because then I don't find them substantial enough. And the base can't go soggy or be oily, because that's just gross. And the pizza must must must have tons of ingredients to satisfy my belly. Very very few pizza joints in Singapore top my list, but the others I like are Da Paolo and Prego. Still, these two don't come close to Crust Pizza.
It's outdoor seating at the Holland Village branch, so best to go in the evenings. I suspect most people get takeaway or delivery, but we like to have a casual meal there so the pizza is super fresh.
The pizzas are all rectangular and are $20+ each. Not particularly cheap, but decently priced since they're pretty large with tons of ingredients. If you're a big eater, you'll need to order 1 pizza per person.
These 3 pizzas below are my ALL TIME FAVOURITES. Check 'em out!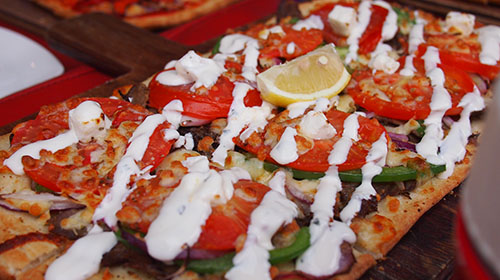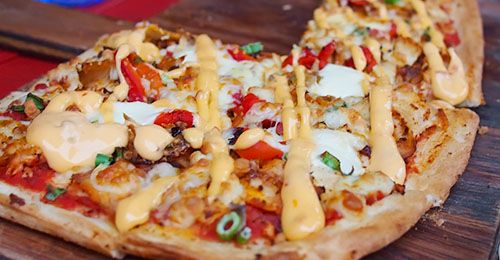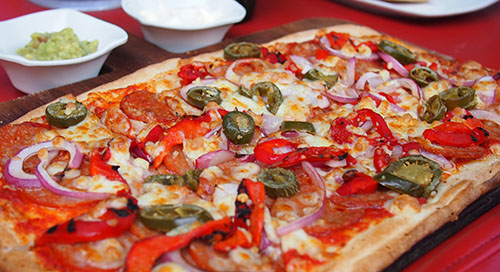 These pizzas are PERFECT. I kid you not. Would go back again and again for them, any day 🙂 My only gripe is the ridiculously stingy serve of guacamole and sour cream in the Mexican pizza. One tiny dollop for the entire pizza??? When I pointed out that it was far too little and asked for more, the waiter said "OK.. just one more" as if he was reluctantly giving free expensive biscuits to a child. Less attitude, more guacamole and sour cream by default, please.
Anyway, some random baby pics!
Let's Chat!