My friend P posted a link to this Honey Garlic Pork Chops recipe and it looked so ridiculously easy I just had to try it out! All I needed was to buy the pork chops, which Mum found on sale at the grocery store, so I was very pleased I could try out the recipe – also my first time cooking for the family post-birth 🙂
It is SO STONKING EASY to make. The differences I made were:
Marinated the pork for an hour
Pan fry on my Le Creuset skillet, instead of grilling
I was very impressed with the recipe because it was so straightforward, but made a very tasty dish. Mum suggested that I could use a small mallet to pound the pork chops beforehand, to make it even softer, which is a good point. That said, I didn't do that and they were still tender. I enjoyed the marinade which became a sort of glaze after cooking – it was a lovely blend of subtle sweet-and-salty flavours.
A healthy dish that's super-easy to make… or at least easy enough for a Mum-of-two that gave birth 2 weeks ago to cook!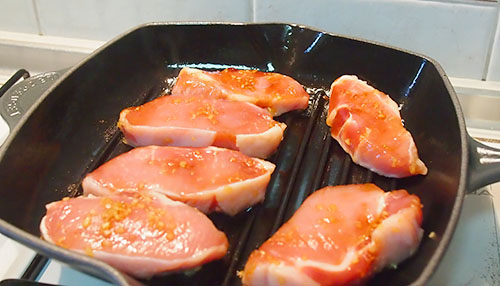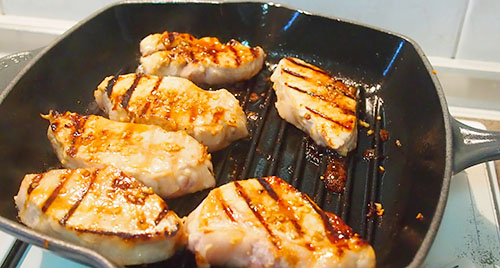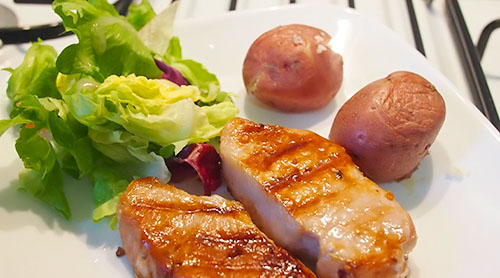 Let's Chat!