Au Petit Salut
40C Harding Road
Tanglin Village (Dempsey Road)
Singapore
PRICE: $$$$
RATING: ????-
I'd been to Au Petit Salut for lunch before and was pretty impressed with the quality of the food, and so we decided to have a dinner date here to celebrate my 30th birthday. It's located in the pretty Dempsey Road area, and has an outdoor area surrounded by plants, which is particularly lovely (and quite romantic) in the evening.
They have a set meal for dinner which is 3-courses for $78++ and 4-courses for $88++. It's pricey, but still decent considering the quality of the food served. That said, the lunch time sets are by far a better deal, because they have the same portions and sizes, but at half the price (!).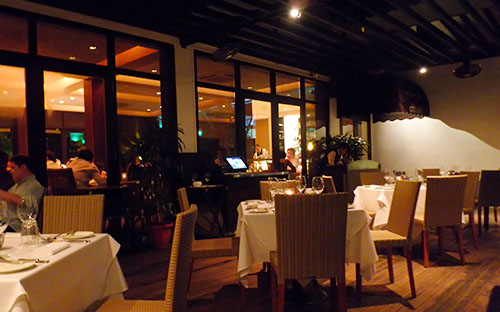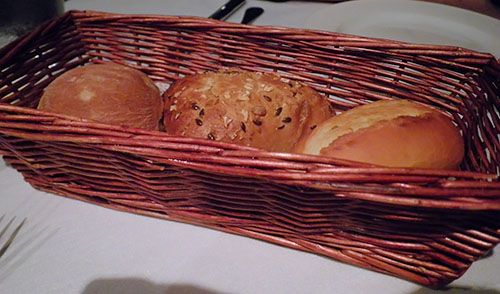 The Millefeuille of Alaskan King Crab, Roma tomatoes and daikon, citrus dressing was, surprisingly, pretty plain. I think the point was to really taste the pure flavour of the crab.. but as it was plain-steamed (I think?), it was actually quite bland since it had no/too little dressing. It sat atop raw tomatoes which were lovely and sweet, but again a bit too bland. I would have preferred the crab grilled or even sauteed in some butter.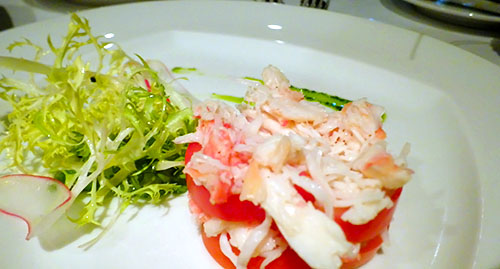 The Pan seared duck foie gras with baked figs and baby spinach, Maury reduction, however, was impressive in sized. It was a (large) palm-sized slab of foie gras and I'm a bit of a sucker for the stuff, so I'm probably easily pleased 😉 It was creamy and fatty and beautiful spread on the warm bread.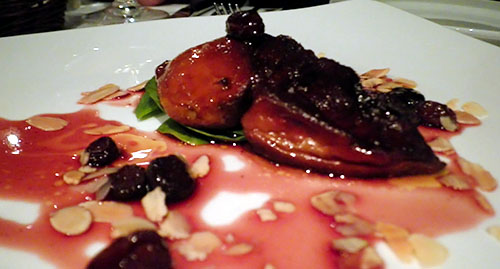 I was surprised by how creamy the Pan seared cod fish fillet with creamy spinach purée and lobster jus reduction was. The fish itself had such a buttery flavour and texture, it was bliss eating it! Soft yet springy, the fish was carefully cooked and my only regret was that it should've been bigger 😉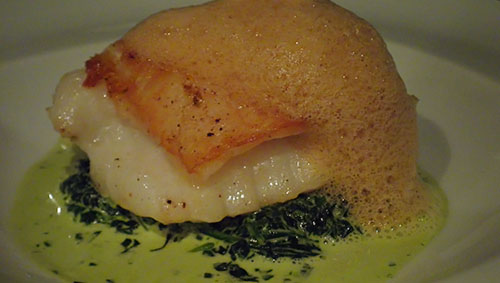 The Roasted Welsh lamb saddle served with ratatouille, rosemary-infused lamb jus came out perfectly pink and sliced into thin, tender chunks. It looked like a Photoshopped pic since the lamb came out so beautiful looking. It was tender and the sauce was rich but not overpowering. Delicious.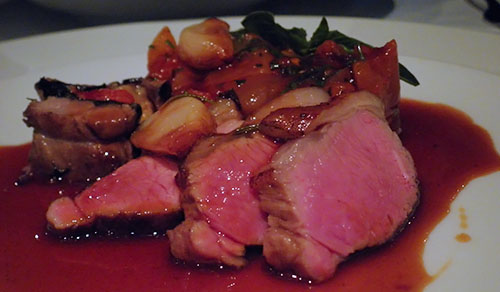 I adored my Sticky date and fig pudding with caramel and vanilla ice cream. I mean, you can't go wrong with sticky date pudding, right? It could've been a little more wet/gooey, but this one still really hit the spot and I was delighted that it was served warm.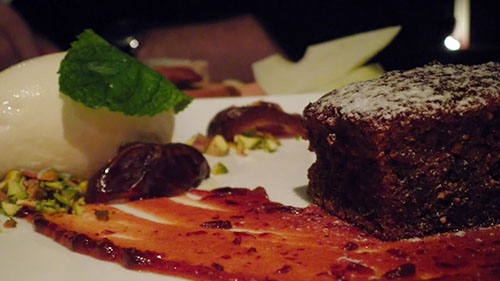 I was rather surprised that the Selection of matured French farm cheese served with walnut bread was presented with absolutely zero introduction or explanation. I mean, are we just supposed to try each cheese and guess what they are? I suppose so, since that's exactly what we did 😉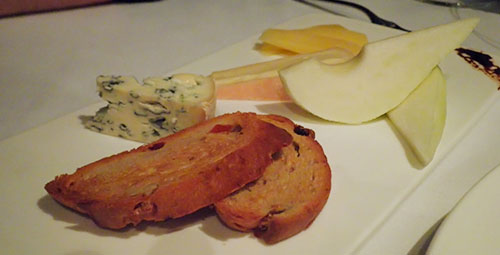 Then, my birthday surprise! This one was actually my favourite dessert of the lot.. it tasted the best 😛 It was  a sort of tart (fantastic biscuit base!) with creamy chilled chocolate mousse, and topped with a thin layer of smooth caramel. My favourite part was the "HAPPY BIRTHDAY BEVERLY" written in chocolate – the person that did it obviously has kickass handwriting, because how gorgeous is it?? Like a font! It was really thoughtful of Au Petit Salut and was very appreciated 🙂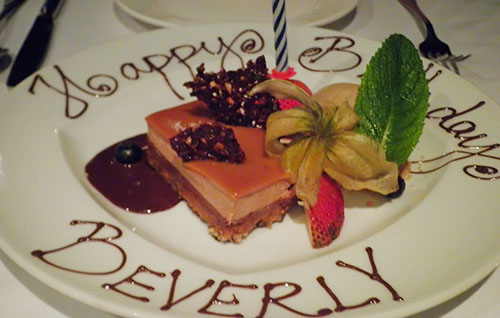 Let's Chat!