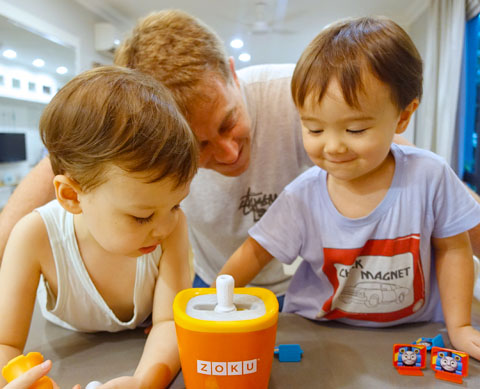 The boys are completely fascinated with their Zoku Quick Pop Maker. Seriously, it is THE BEST invention if you have kids, and especially if you live in a country with a warm climate. How else can you whip up healthy popsicles on-the fly??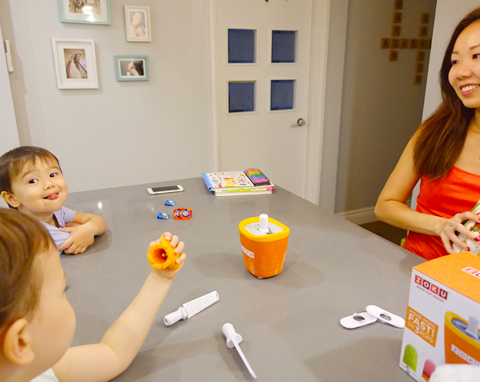 It's super easy:
Freeze your Quick Pop Maker for 8+ hours (I just leave mine always in the freezer)
Insert pop sticks into the molds
Pour chilled juice into the molds up to the fill line
Watch it freeze in 7-9 minutes
That's all! The kids find it super fun to watch, and as long as I have some juice in the fridge, I'm set. The kids love carrot juice (Hunter likes the fact that it's orange), so that's what I usually fill it up with. I can also half-fill it with carrot juice, and after around 4 mins, pour another type of juice on top – to make double layered popsicle.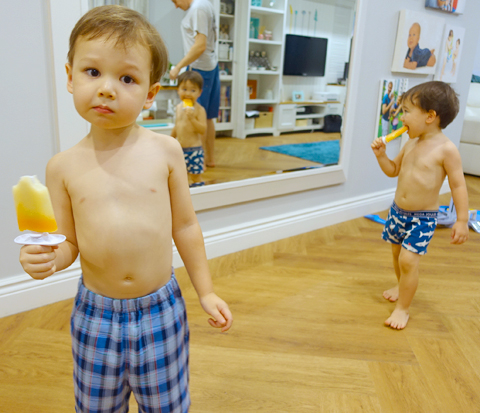 There's a handy clip-on drip guard, to catch the drips. Smart idea, making it much easier for cleanup. I love how the kids get to enjoy a popsicle, and it's made entirely out of fruit juice. Win-win!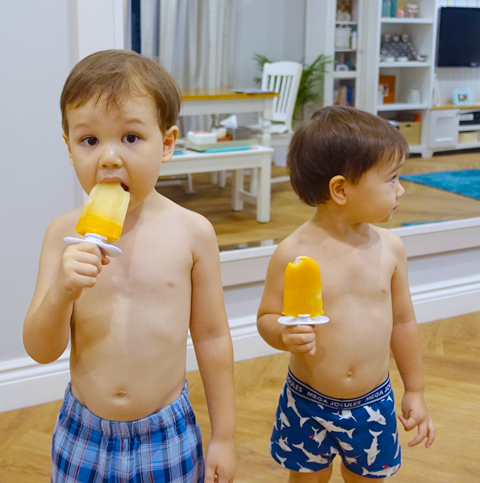 Soooo refreshing on a hot afternoon. My kids have theirs before jumping into the pool for a swim!
Let's Chat!