PS. Cafe @ Palais Renaissance
390 Orchard Road
#02-09A Palais Renaissance
Singapore
PRICE: $$$$
RATING:





I'd never heard of PS. Cafe until recently. This one here at the Palais Renaissance isn't entirely baby-friendly (a few stairs here and there, no high chairs only booster seats) but it has nice high ceilings and pleasant stuff which made up for it. Their white-washed walls offset with dark wood trimmings bring a relaxed vibe to the cafe and makes it a cute place for a playdate.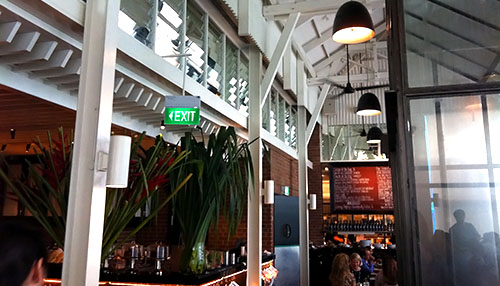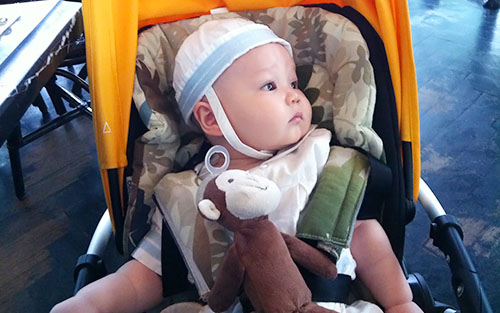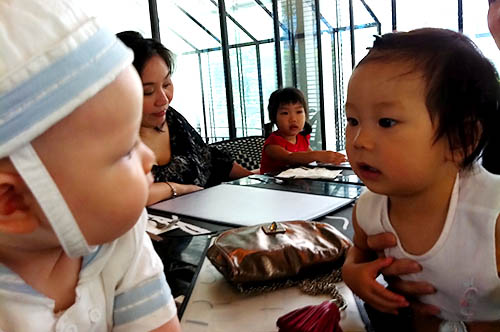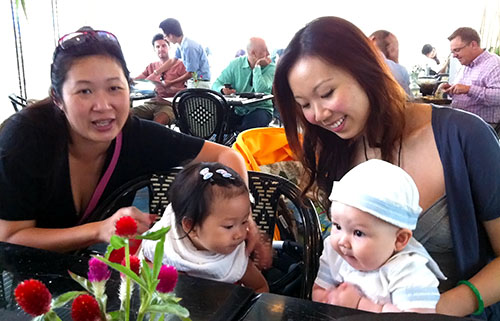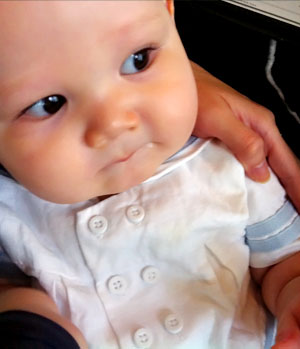 Despite the casual-chic environment, prices are pretty high for what you get. Expect to pay around $25-$35 for a main, and of course extra for appetizers or desserts or drinks. We ended up coughing up around $50pp, which I consider pretty pricey for a 'simple lunch'.
I thoroughly enjoyed my Root beer float with vanilla ice cream, which came out before my food arrived (it's more of a dessert, I suppose). It came with quite a large scoop of ice cream and silly me dunked the whole ice cream in with my spoon and caused a bit of a tidal wave of root beer allllll over the table. Whoops!!
My main was one of the blackboard daily specials, a Pork Belly. I was rather astonished when it arrived… it was more of a salad. And rather mortified, because I'm a bit terrified of the thought (and reality) of having just a salad for lunch. Argh. Fortunately, whilst there were a lot of leaves, there were also quite a few large chunks of delicious pork belly. So all I had to do was push most of the salad aside and I still had a decent lunch. The Pork belly was tender and beautifully flavoured, though the crackling was more on the chewy than crunchy side.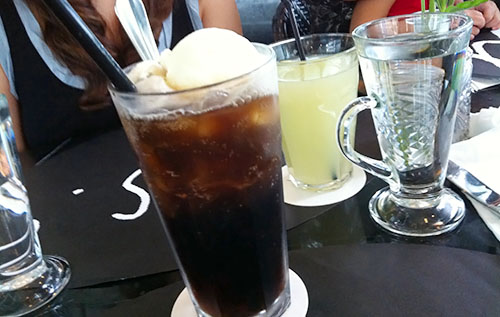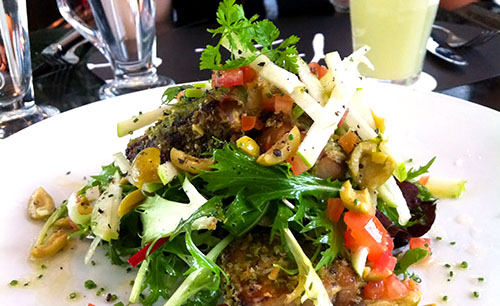 Check out the Truffle shoestring fries with grated parmesan and parsley, tossed in truffle oil, below.  Just seeing the first 2 words on the menu and I was a goner. Can I possibly go without fries if I see it on the menu? NAH!!! That's just crazy-talk.
The fries were lovely and crisp, but the truffle oil was so sparse that we could barely taste it. Only one small whiff here and there, and that was it. It was rather annoying to be honest, as given the price, I was expecting to be absolutely blown away with a burst of truffle.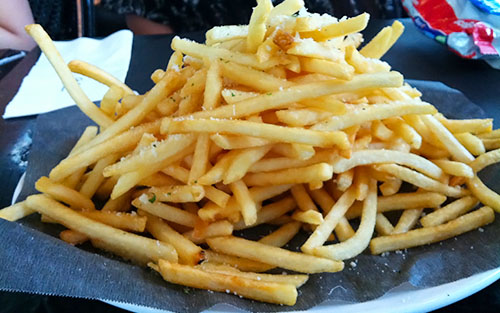 But their Chocolate cake. Oh. My. It was a whopper of a slice (twice the size of a regular cake slice), and came out warm and fudgey, with chocolate sauce and a big scoop of ice cream. It. Was. AWESOME. The other girls thought it was a little on the sweet side, but I found it just perfect. I would come back for just this cake any day. In fact, looking at the photo below makes me want it again RIGHT NOWWWW!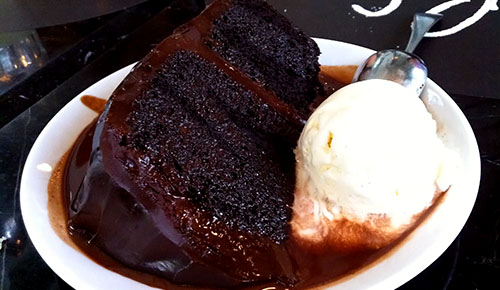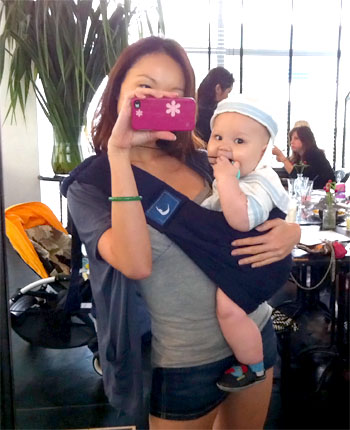 Let's Chat!