Carpenter and Cook
19 Lorong Kilat
#01-06
Singapore
PRICE: $$$
RATING: ???–
There's been a mad rush to check out Carpenter and Cook in the past few days, which opened a little over 2 weeks ago now. Not to be confused with Baker & Cook, by the way. I went to check it out a week or so ago, purely after I heard that their store is really pretty 😉
Carpenter and Cook are in fact both a cafe as well as a vintage store, and look utterly unique (and gorgeous IMHO) because of the girly-vintage decor. It's like stepping into a fairy tale 🙂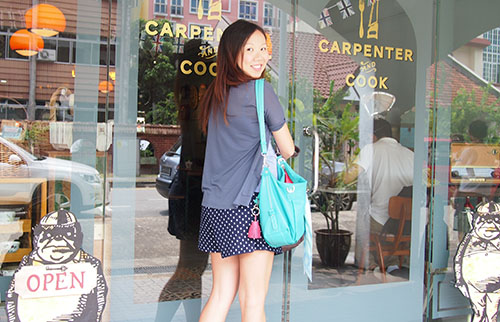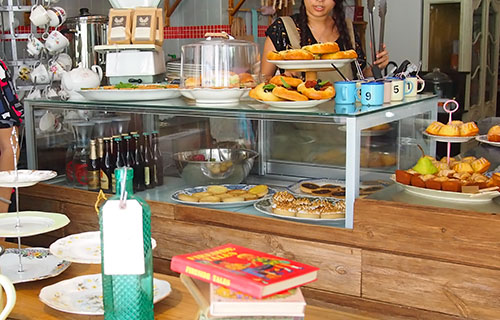 I really love all their vintage ware, which are up for sale (though at heart-stopping prices). Very lovely old glass bottles, ceramic ware, old metal containers, wood work, etc. It's a bit of a treasure trove! And no, their stuff isn't the old-crusty-stuff-nobody-wants kind of vintage, but a very fresh-and-pretty-little-things kinda vintage.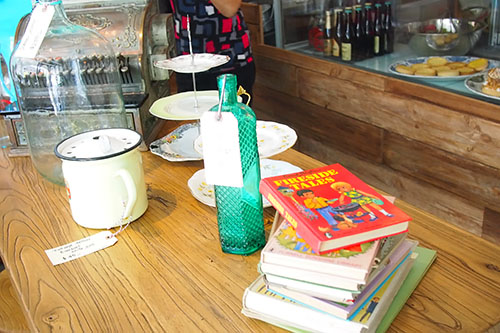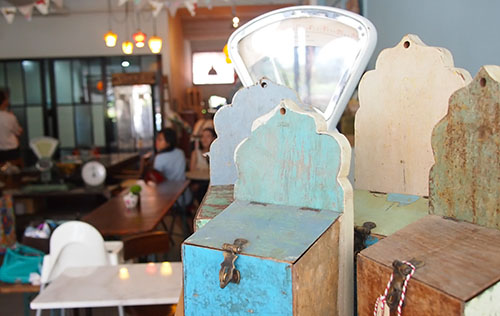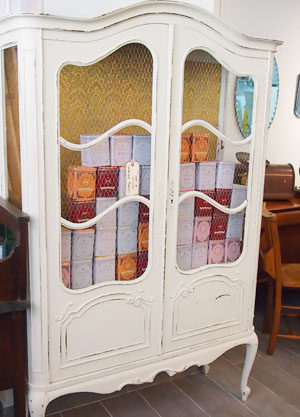 I would say Carpenter and Cook are better for afternoon tea, because the portion sizes are teeny tiny. The good thing, however, is that everything is displayed in clear view, which is great for visual people such as myself – I like knowing exactly what I'm going to get 😉
The Cook's Amazing Quiche was one of the few savoury items on the menu. It was about the size of the palm of my hand, and frankly, you'll need about 3 of these babies to fill you up if you're there for lunch. I enjoyed the buttery pastry (they gave me the corner piece upon my request), and the inside had a soft eggy texture which I liked. However, it was really salty. I wouldn't order it again for this reason. When I told one of the owners, she gave me a blank look and said "oh" before walking off. And that was that. Also, it's noted that it comes with "a side salad" on the menu, but it's simply a scattering of green leaves and nothing to shout about.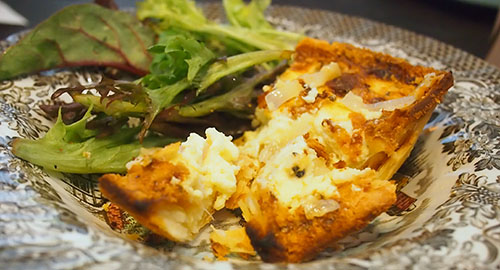 Happily, the Chocolate sea salt caramel tart was an absolute STUNNER. Buttery but firm shell, creamy rich chocolate, and gooey caramel. It's actually not too sweet, and very palatable. A definite must-order.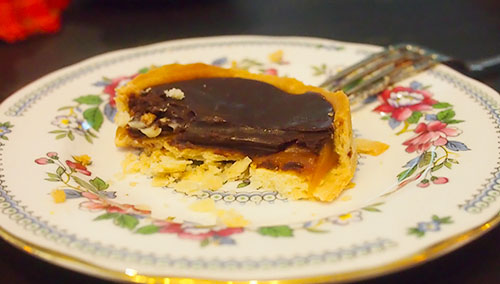 I was also impressed with the Lemon cream tart. It wasn't too sour for me, but more of a mild flavour and quite creamy. Same buttery firm tart base as the chocolate tart above.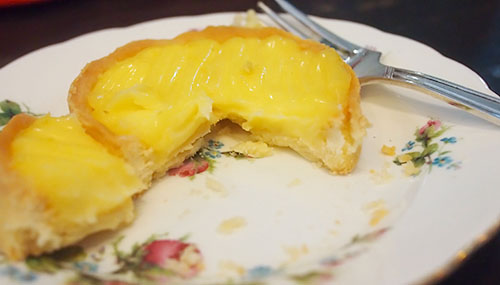 The Mocha was beautifully presented in a vintage glass and saucer and absolutely adorable teaspoon. However, the drink really fell flat with no robust coffee flavour, and a we-use-chocolate-powder chocolate flavour. For some reason I'd assumed they would use quality melted/liquid chocolate for their mocha, but because they used powder, it made the drink powdery and basically something I could whip up at home. It made me regret not going for the Latte instead.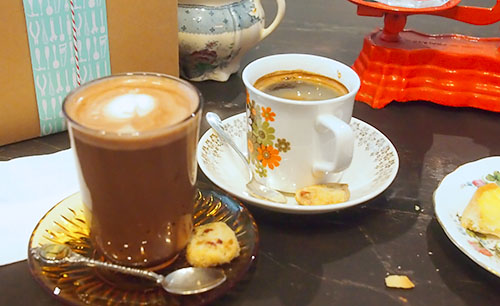 Got a bunch of takeaway stuff… and it came beautifully wrapped and presented in a brown paper bag, as well as a paper box tied with twine! I'm all for lovely presentation and really appreciated the thought and care that went into it.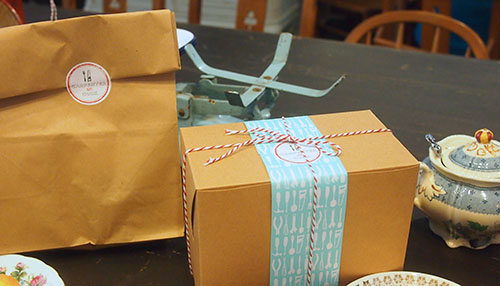 In the takeaway bag, I got a jar of Creme de Cassis & Pinot Noir jam, purchased because I couldn't resist the name 😉 I haven't cracked it open to try yet, but I hear it's good!
The Lemon Drizzle Loaf ($5) was surprisingly good. I thought it would be a simple butter cake with lemon icing, which I guess it was, but the cake was lovely and moist and had just the right amount of lemon flavour. It would be more logically priced at $2.50 in my opinion, since it's so tiny.
The Pear and almond loaf ($5) was also the same small size, but it was also delicious. I really enjoyed the subtle almond flavour of the cake and it too was moist and perfect for a little snack.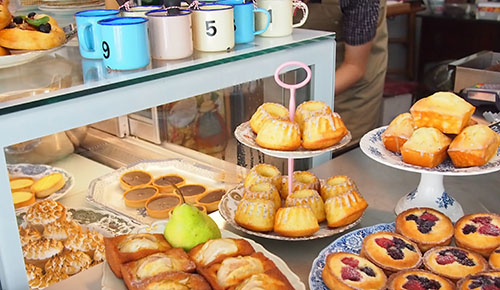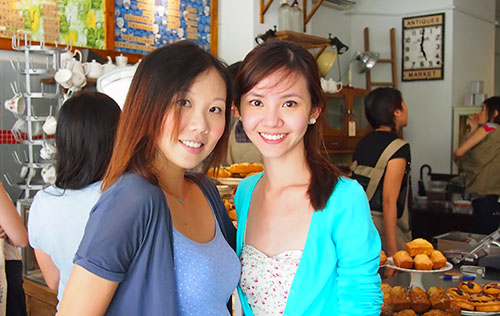 Carpenter and Cook are pretty overpriced IMHO considering their location, as they charge city prices despite being in the outskirts of town. I would say their food is nice for a small snack, but not adequate for anyone with a healthy appetite. Their cafe is simply beautiful though, and a nice place to sit and chill out with girl friends. I would probably go back since they are very close to where I live, but would not travel out of my way if they were in a different area.
Let's Chat!