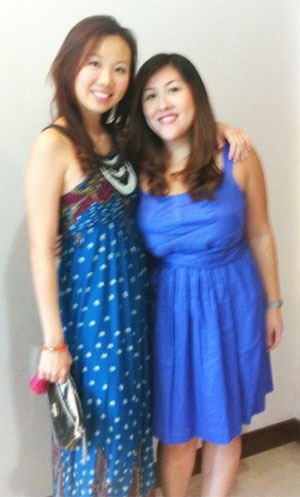 I never knew, but Cosmopolitan has been banned in Singapore for 22 years (!). I read it all the time back in Australia, and didn't realise that there wasn't a local version in Singapore. But now, they've finally launched. The very first issue is out in all it's splendid orange glory, complete with Unsuitable for the young stamped on the cover. I guess I must be admitting I'm old then, by reading it 😉
So the Cosmopolitan team paired up with the La Mer ladies to throw a decadent dinner at the White Rabbit at Dempsey. Originally an old chapel, the restaurant boasts lofty ceilings and pretty stained-glass windows. It's all quite open-plan, with the tables and bar all together in the main area.
On this particular evening, there were lots of chatty Cosmo folk, beauty/fashion bloggers and of course the elegant La Mer team. I was really surprised that the event was a sit-down dinner, because I was expecting cocktails and canapes. And I was so so so happy it was a proper dinner, because the food was fabulous!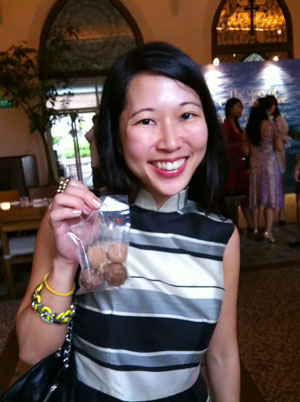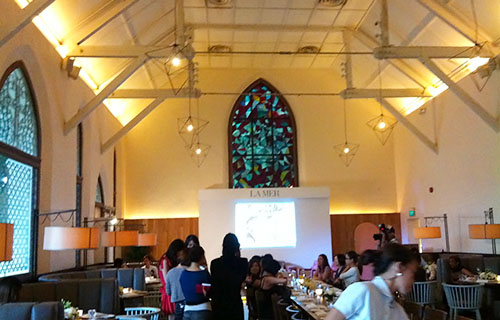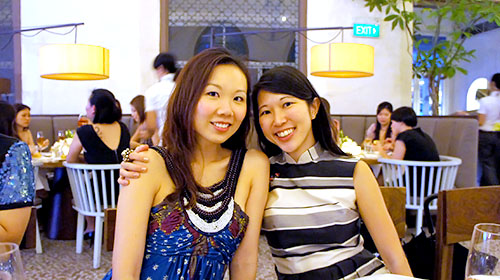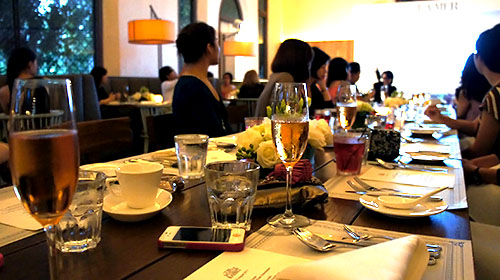 The La Mer team introduced us to the benefits of the brand and how they use sea kelp to create their Miracle Broth which lies at the heart of the brand. I personally like La Mer products because of the sleek packaging, crisp products that don't confuse, and their lovely light scents.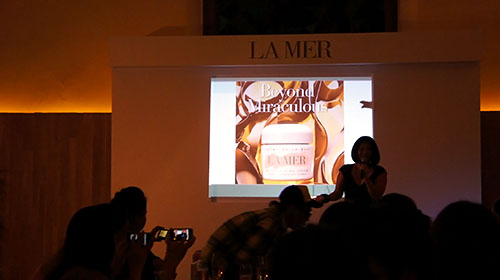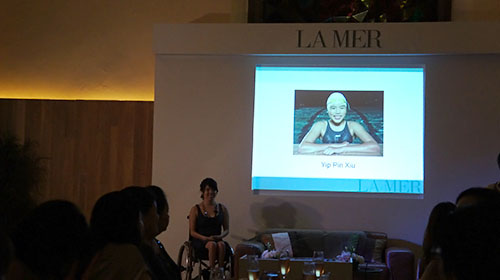 The food was an impressive 7-course meal, whipped up by the White Rabbit restaurant. Each dish came out beautifully presented and went down a treat. I went wild over the Salted Caramel Chocolate Tart dessert.. which was molten creamy dark chocolate encased in a buttery chocolate biscuit shell. It was rich but a chocoholic's dream.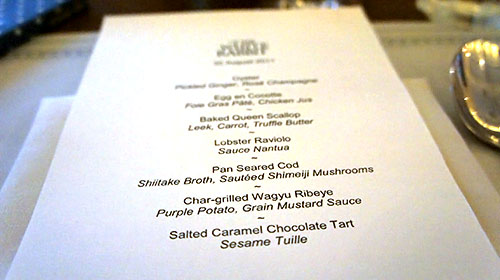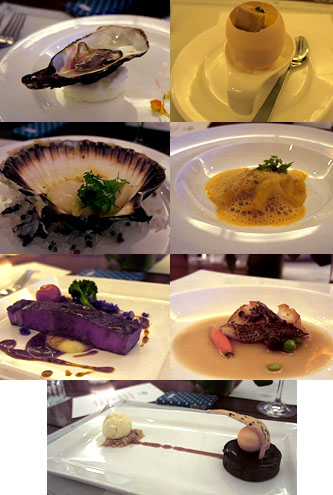 After our meal, we proceeded to the counter with the enticing array of La Mer products. We learned that their original Creme de La Mer comes in 4 formulations, to suit your specific skin type. I personally love the gel cream  version, that comes in a luxe glass jar and smells just like a spa. It makes my skin really silky after using it and isn't too heavy for day use.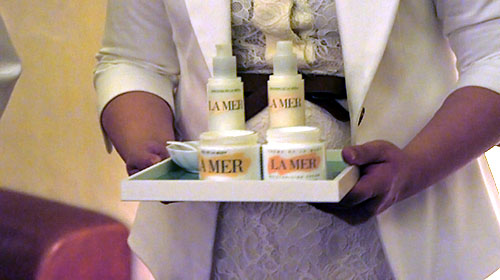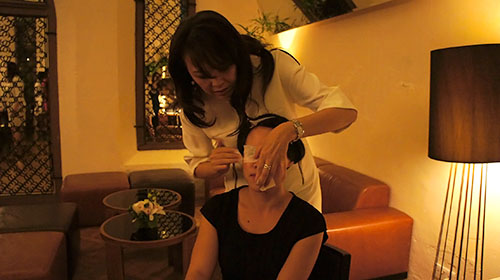 For me, I've used their Cleansing Gel which makes my skin feel really clean and soft, but I'm now eyeing their Cleansing Foam that I think will be even better for me. I'm also a big fan of their Refining Facial, a superb scrub with diamonds in it – it's abrasive enough to make my skin feel smooth afterwards, but not rough so it doesn't irritate. I've also used their Lipbalm before, a pretty little tub of pepperminty goodness.
But the main thing I'm after now is The Concentrate. It's a concentrated serum that complements the skin's natural healing process and even though I don't have burns/scars on my face, I wonder if this elixir will really improve my skin tone. Hmmm…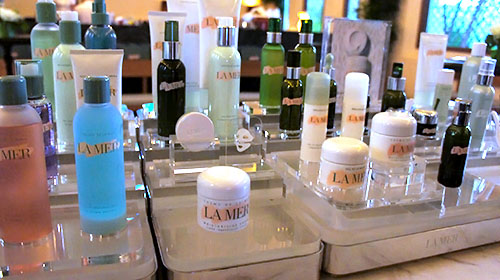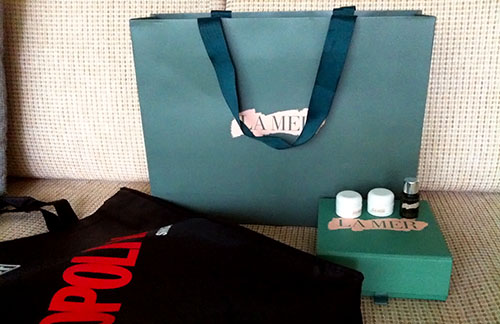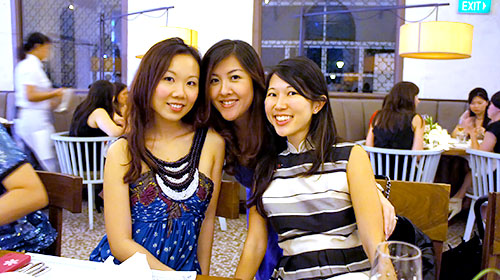 (some of the pics stolen off thebokeeffect!)
Let's Chat!