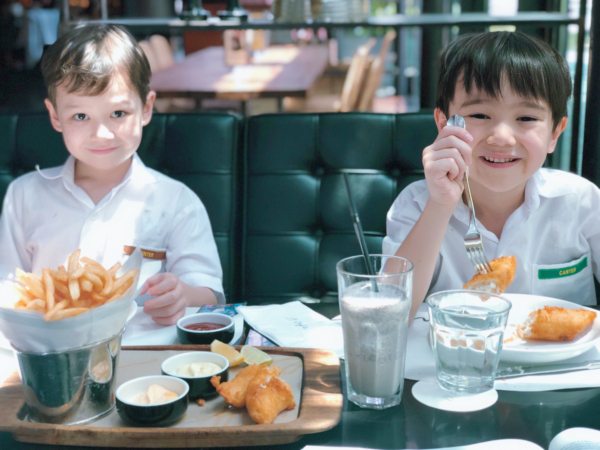 Math is Hunter's strongest subject, by far. He's a kid after my own heart.. as it was my favourite and strongest subject when I was young too ◡̈
He frequently will look for Math textbooks or puzzle books, and considers it "fun" to do math problems.
That said, Primary Two math is still super easy right now.. But I can see it ramps up real quick after mid-year. So, I'm wondering if he'll still be enjoying it as much as he does now!
Carter always declares that Math is "my favourite", but I would say Hunter's math capability was slightly better than Carter's at the same age. Carter is, instead, bizzarely good at Mandarin. He has some sort of photographic memory for Chinese characters and loves reading/writing them. Go figure.

Anyway, Chris had the bright idea to make math a bit more fun for the boys! And because Chris is also a math buff, he probably did this for his own fun too 😉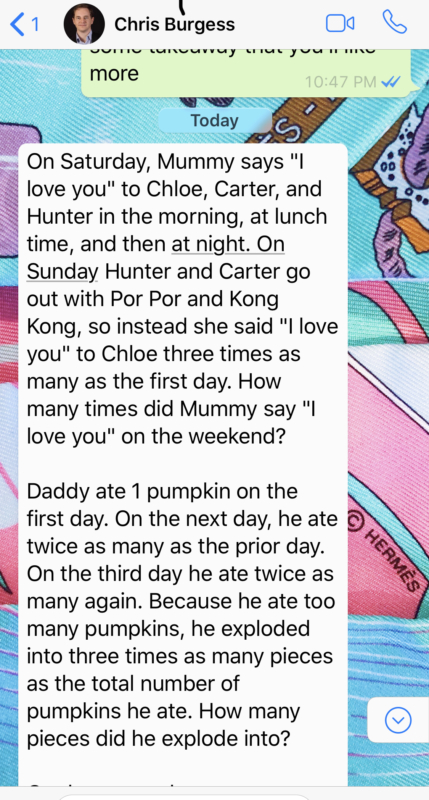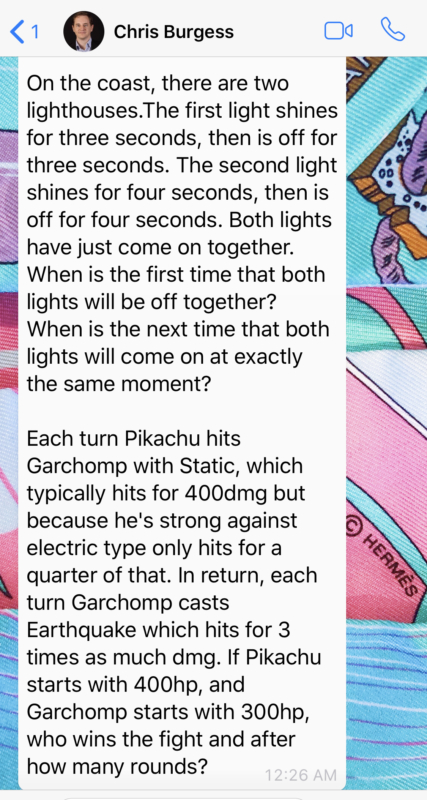 The boys were so tickled with their 'personalised' math questions! What a way to make math fun, huh?
So here's Hunter's answers: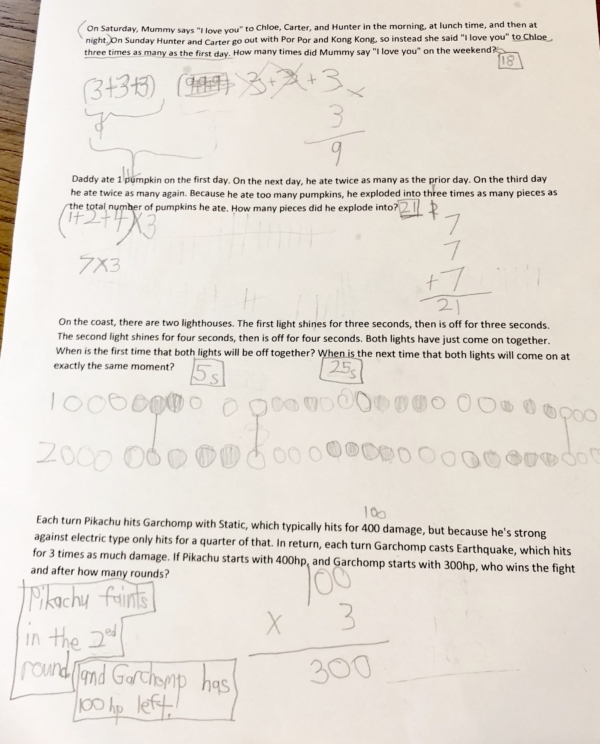 And these are Carter's answers: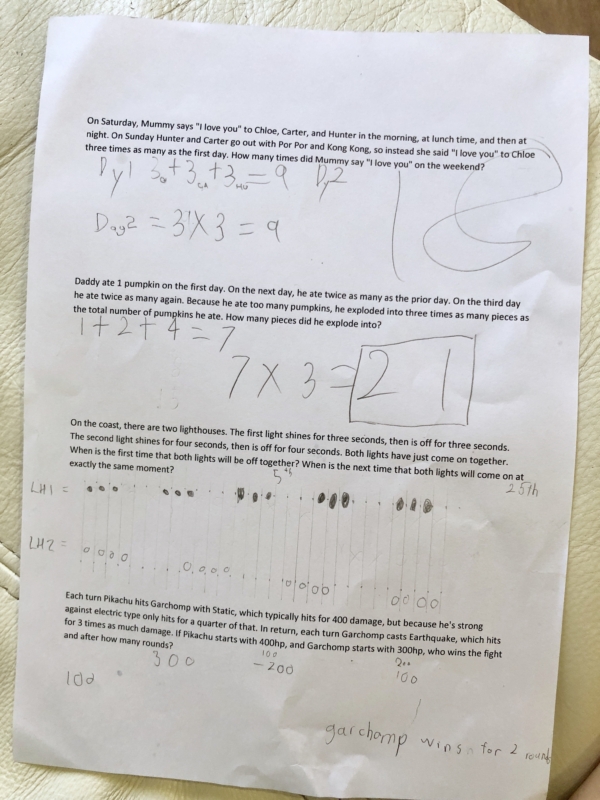 They both did well, and got all of them correct, but special props to Carter.. because he's in P1, so this was quite stretch for him.
I'm sharing these because you might want to copy them (modifying some names, of course!) and get your kids to do them too. Nothing like injecting a bit of cuteness into school work, right? 🙂
Let's Chat!