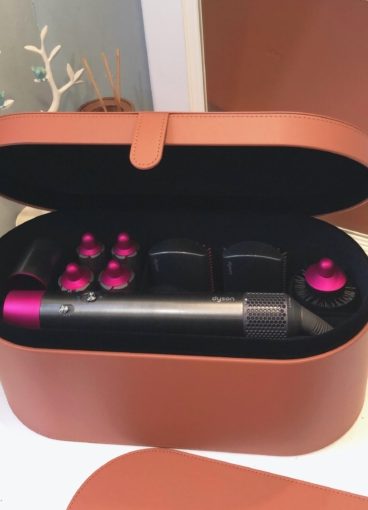 So this is what happens when you're a spoiled only child, and overly indulged by your parents.
(hey, at least I'm honest.. and I know it's what my friends think of me anyway!)
The story goes – Dyson released their (incredibly famous) hair dryer awhile back, and more recently, their AirWrap. 
I hadn't paid much attention to the MEGA hype surrounding both products.. because I'd resigned myself to the fact that my hair is just TERRIBLE. And no product could save it. 
My natural hair is just kind of… a mess. It's really un-Asian, as it's frizzy, thick, and unmanageable. It looks super dry, even if I've slathered coconut oil in it (no, really), and just looks like it's in really bad condition, even if I bother to treat it. 
I'm the one that hairdressers give up on.
I used to agonise over my hair.. the thing I hated most about my body. But now that I'm old and married, I care a whole lot less. It doesn't upset me that much anymore, and I just live with the frizz and tie it up most of the time. 
Oh – and the fact that the Dyson dryers cost HUNDREDS OF DOLLARS made me not even bother investigating them……..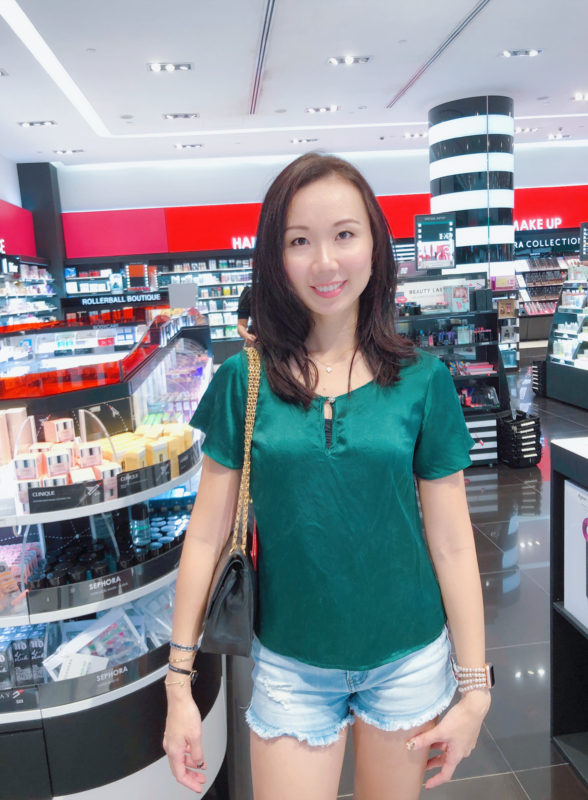 …..Until last weekend! 
Mum buzzed me when she was at Sephora, with instructions to "wash your hair and come to Sephora to dry the new Dyson AirWrap."
So I did 😀
I may have been the only weirdo ever, to show up in the store with wet hair and try out the Dyson (the salesperson admitted people don't bother to try, they just buy!), but I have no shame. 
I randomly blew my hair and curled it, and I got a really nice result – HUGE SURPRISE!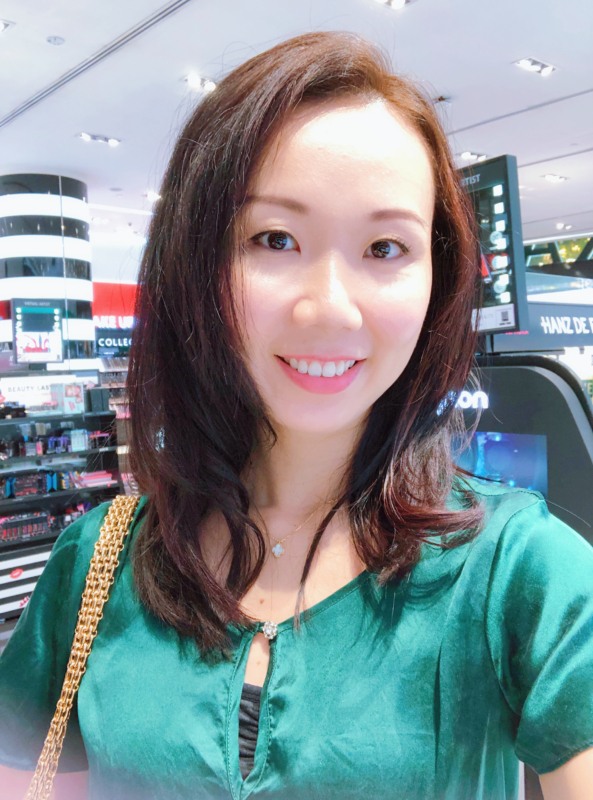 This is with no product, no experience, just me randomly faffing around with the Dyson AirWrap for the first time. Not bad, right?
But, the bad news was, they were….. out of stock. 
The very lovely Natalie, who did not roll her eyes or think I was nuts for going to the store to dry my hair, SMS'd a few days later, saying they had "just one AirWrap was re-stocked.. reserved for you". The catch? It could only be reserved til end of day.
I kind of have 3 kids and can't just abandon them, so I was a bit stuck.
But Mum and Dad rushed down to the mall… and bought it for me! 
I tried it out this morning and LOVE it. It's particularly (and obviously) beneficial on frizzy and damaged hair, imho. All hairdryers make my hair look straighter, but still dry/frizzy. Dyson makes it a lot smoother without having to yank my hair hard when drying. 
I'm in love with it, and couldn't recommend it more for anyone with frizzy hair that you have given up on.
And I'm so grateful I have parents that can be bothered to do all this for me, it's such an incredible (random) gift!! 🙂
Let's Chat!