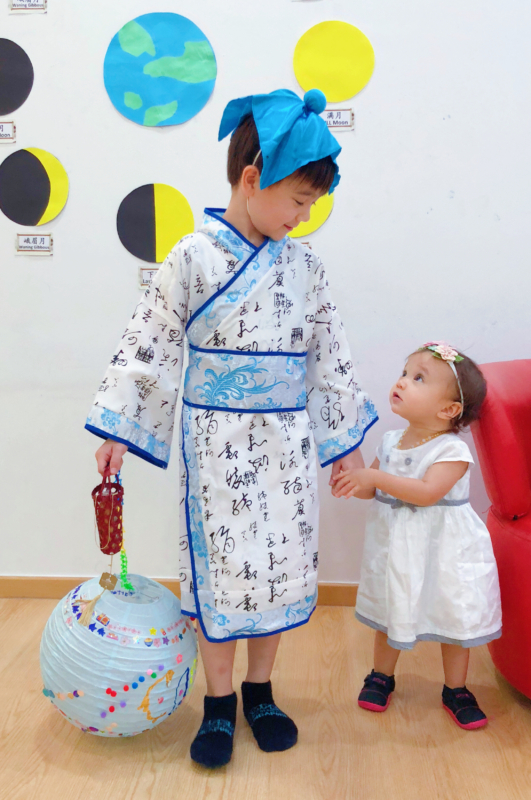 Carter's preschool celebrated Mid-Autumn Festival today. One day late, which is completely weird, but oh well..
He spent hours working on his DIY lantern and decorating it, so he was really proud to bring it to school this morning. I personally thought his outfit was supercute, but he ripped off his headpiece after kids in his class laughed at it :X Well, at least I got in a photo before he threw it off!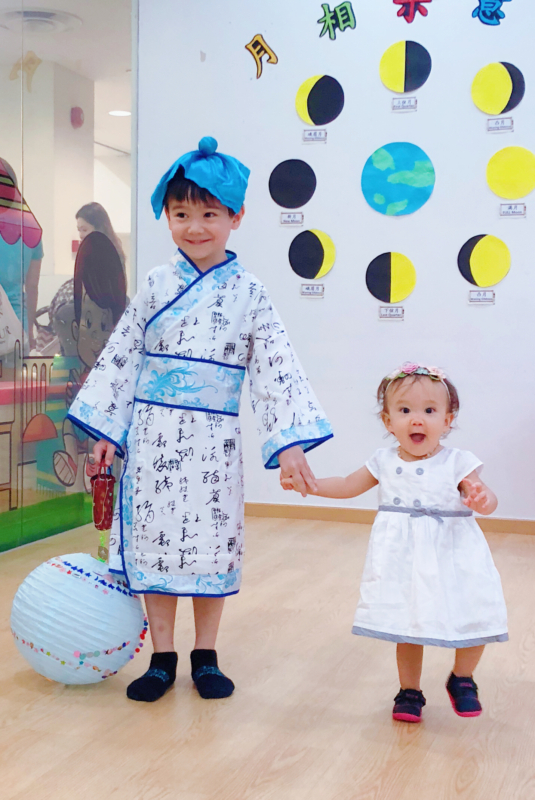 Traditional Chinese costume ✔️
Lantern ✔️
Mooncake ✔️
· 
Officially reached next level Chinese-ness ??