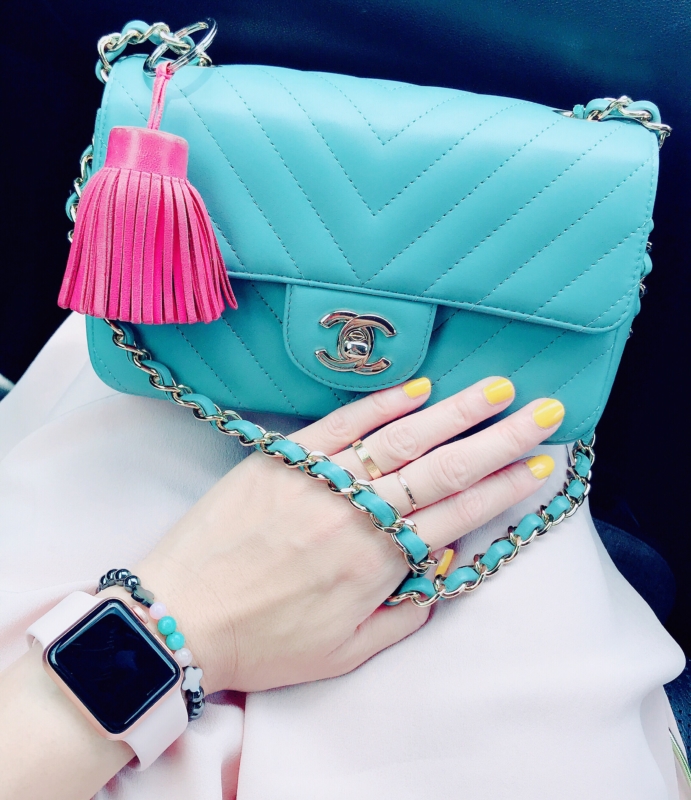 I haven't done a frivolous shopping post in awhile, so I thought I'd pop one up of one of my favourite bags. This was purchased a fair while ago, just that I never got round to writing about it! That, and the fact I don't use it that often as I'm worried about carrying it with a baby.
So this is the Chanel mini rectangle in 2017 light blue chevron lambskin, with light GHW.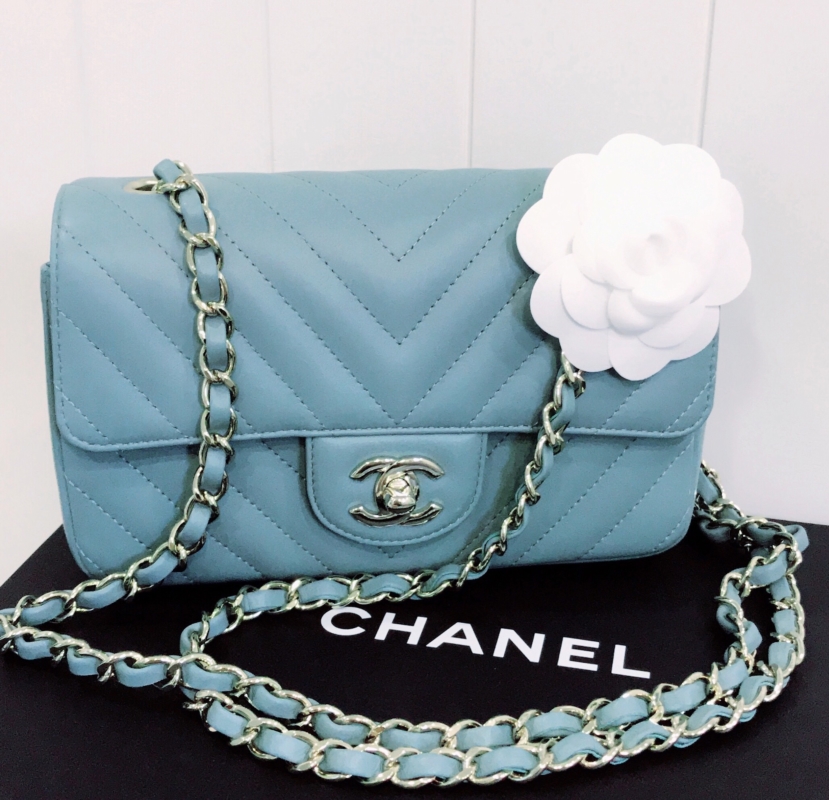 This photo above is more true to colour. It's a muted turquoise or light/blue shade, and is so sweet IMHO!
I have an endless fascination with the mini rectangles. They're the perfect bag for me – petite, yet practical because I can fit all the things I need inside. Only downside of this bag is that the straps can't be doubled-up, so it can only be worn cross-body. Bring back the four-hole mini rectangles, Chanel!!
But, I adore the smooth leather, and that luscious smell. It measures 20 x 13 x 5 cm, which I reckon really suits my frame. Plus, it's single flap. Larger Chanel classics mostly are double-flap, which I feel is both redundant and also adds extra weight to the bag.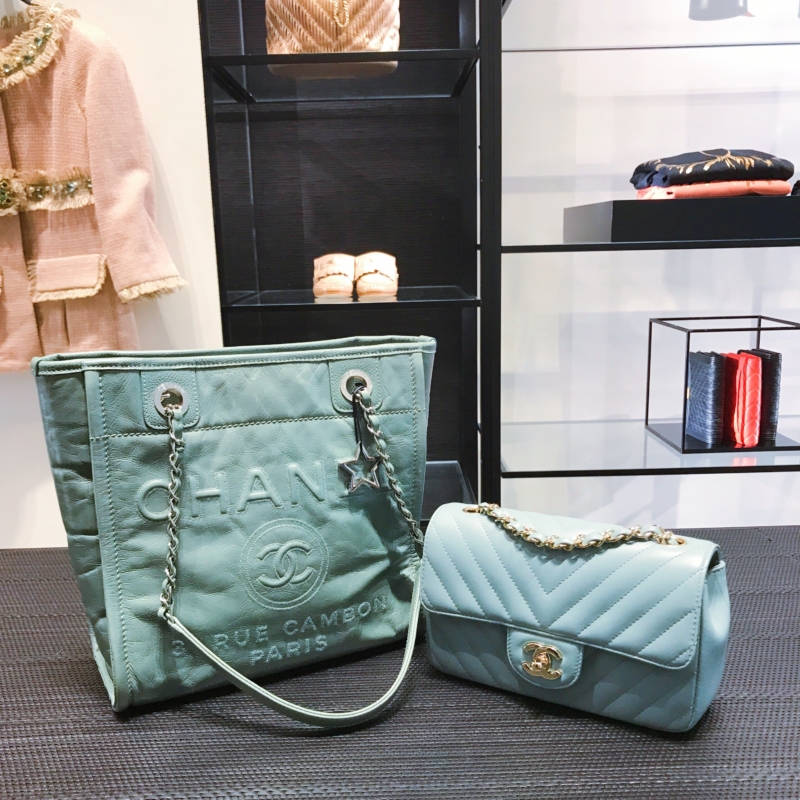 A nice comparison photo that shows my 2015 Deauville tote colour against this 2017 mini rectangle. They're same-same-but-different… hence totally justified to own both, right 😉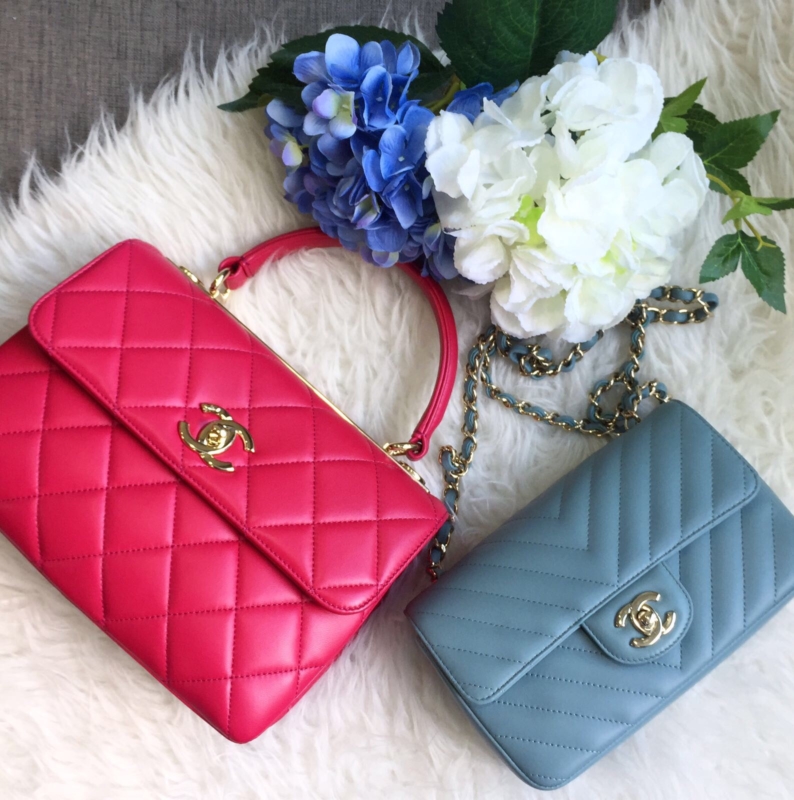 My absolute favourite colour combination – pink and turquoise. This gorgeous photo of my bags was taken by Brands Lover, when I sent both bags in for a protective coating. The one on the left is the 2017 Trendy lambskin in fuschia. I want to protect my babies from any spills or stains, so I figure this is a good investment with my coloured bags.
Usually people go for black or neutral shades with Chanel, since they're considered more 'timeless'. That said, I still love my pop of colour… because… cute much?!



Let's Chat!