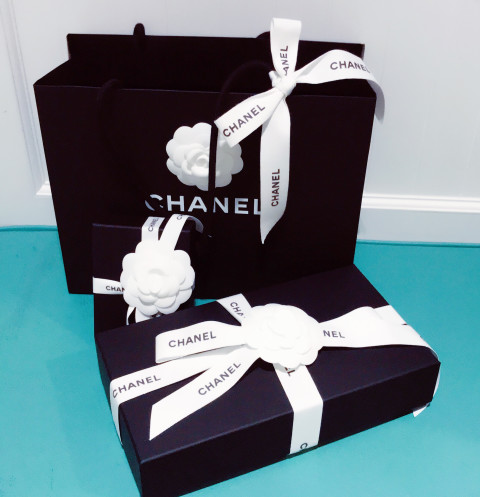 Black and white boxes.. they make my heart skip a beat 🙂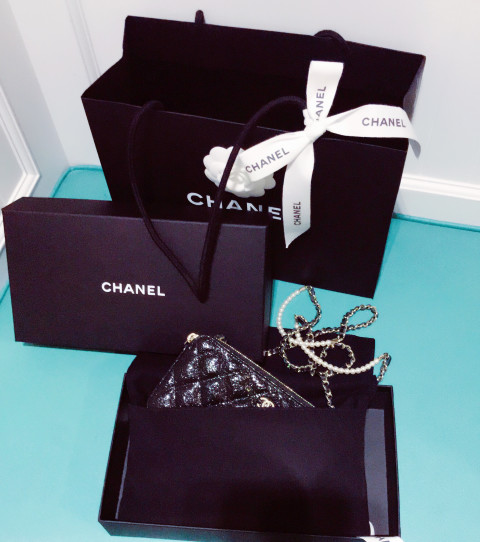 Now that I'm knee-deep in Mummy mode, which basically means I can't get out of the house without a diaper bag (trying to look half-decent is a bit hit and miss for now!). This means that I'm not as keen on carrying a large handbag, and needed a tiny one just to fit my essentials.. especially for going to/from school twice a day to drop off and pick up the older boys. Something to just sling on, and off I go!
So I pottered into the Chanel boutique, dead set keen on a Chanel wallet on chain (WOC). BUT…. I saw a girl trying on this ridiculously cute 'bag', that was even smaller and more compact, yet could fit in my essentials! Was admiring the one she was looking at (in a dark red) and commented to her that it looked good.. and she looked up at me and said she knows me. Haha, small world! Hello!
Anyway, the bag was called the Chanel clutch with chain (CWC). I hadn't even realised it'd existed before that.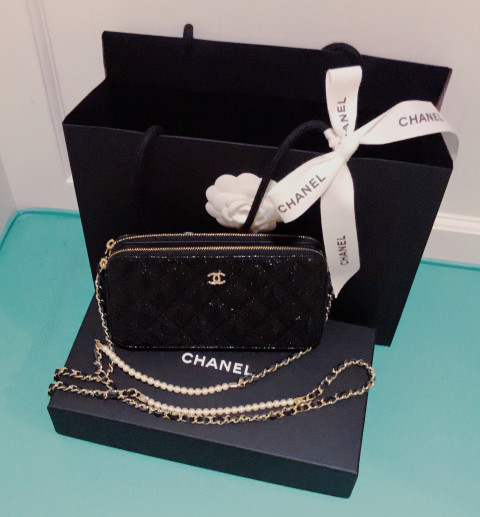 My lovely SA ferreted around in their stock and pulled out their ONE and only limited edition Chanel 'fantasy pearls' clutch with chain!
OMG SOLD!!!!!!!!!!!!!!!!!!!!
That chain. It's intermingled with little pearls and really dresses up the wee bag. I LOVE how the chain can be used crossbody, or shortened into a chic lil shoulder bag, or removed completely to make it into an evening clutch or wallet (thrown into a big handbag).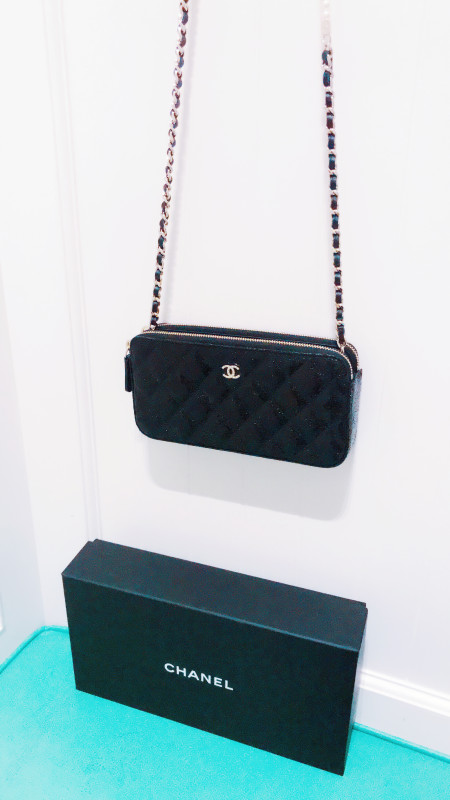 Hard to see in this photo, but the exterior leather is a crinkled, distressed lambskin. It gives it a bit of an iridescent/shiny appearance, which I love.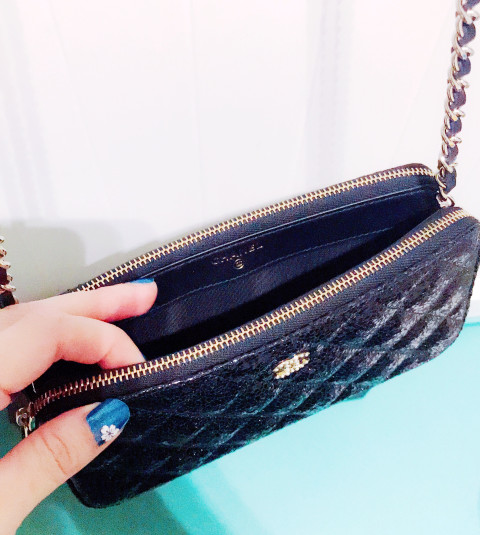 This little bag actually functions really well for my every day use.
There are two zipped compartments, both with card slots. I use the front zipped section for lipgloss, comb, and some cards. The back zipped section is my actual wallet with notes, coins, and more cards.
The middle open section slots in my iPhone 7 Plus perfectly, and so securely, so it doesn't slide out if I turn the bag upside down.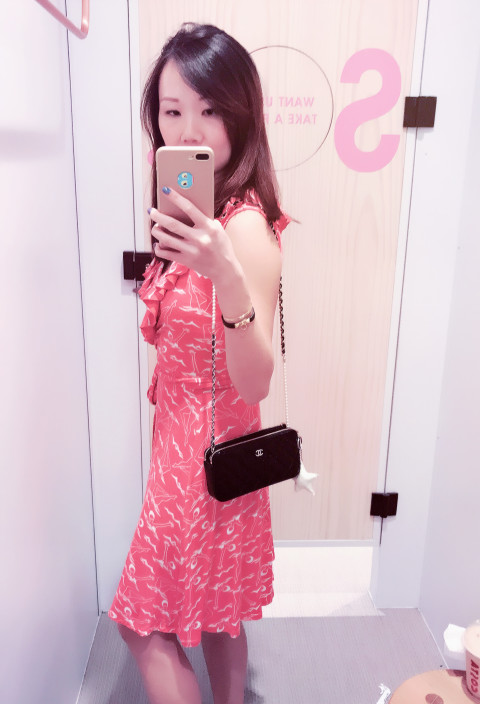 This is the bag worn with the pearl chain strap shortened a little (I loop the clasp bag on itself). It's nice enough for an evening dinner date, right?
Best of all? This was actually cheaper than Chanel's WOC series.. so I guess it's a win win!
Let's Chat!