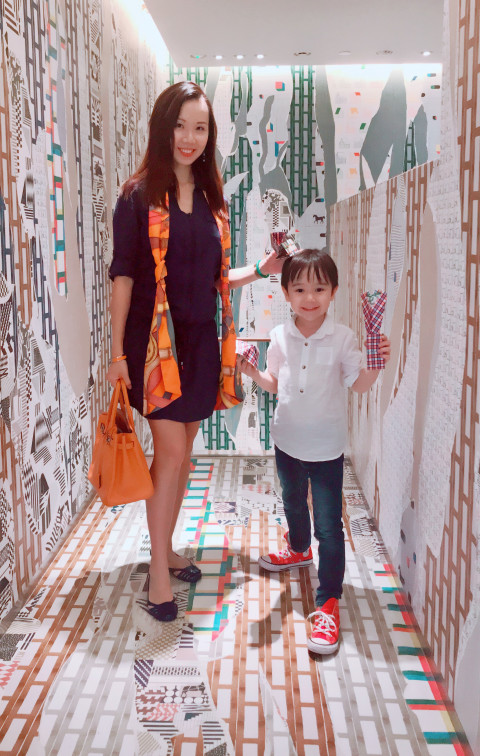 Hermès launched their 'Through the Walls' installation this weekend (free for public viewing at their Liat Tower boutique from now until 29 Oct), which features collections for the home.
All Hermès, of course 😉
The world first (!) exhibition showcases a large number of home decor items, as well as bespoke pieces (droolworthy!). It's an immersive experience in their luxe boutique.. and well worth a visit if you love your fashion.
I was thrilled that the invitation I received was kid-friendly, so off we went to the PAPER PARTY! one.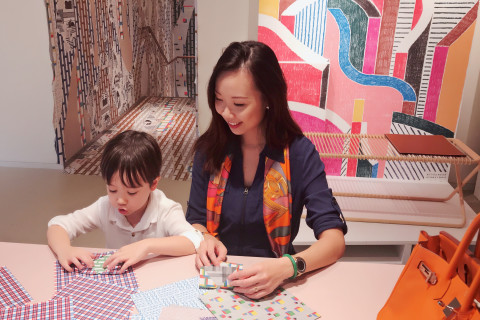 The event was, to put it basically, origami for kids. And it's very kid friendly! Situated right in the immersive installation, the area is cool and quiet, and with lots of one-on-one attention.
The origami paper is Hermès origami paper, but of course.
Cost?
$120 for 24 sheets.
Did you do a double take? I did. But then again, it's Hermès, darling.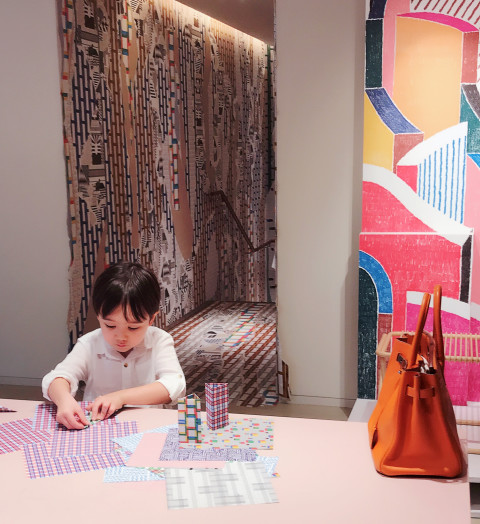 Carter, studiously folding his origami. They work with the children one-on-one and were super patient, and I was wow'd by the pretty paper!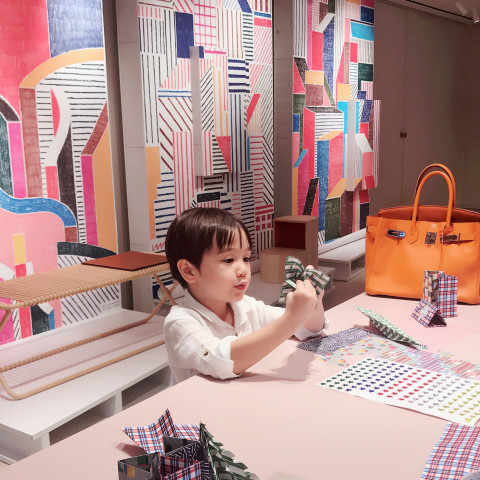 Putting the final touches to his creation… sticking shiny foil star stickers all over it.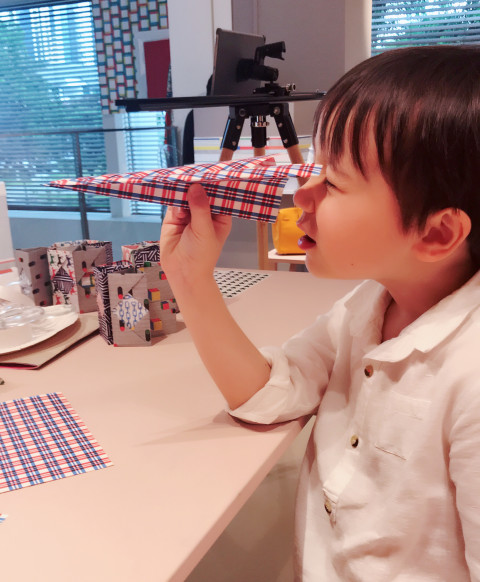 Custom-made authentic Hermès paper aeroplane, anyone? 🙂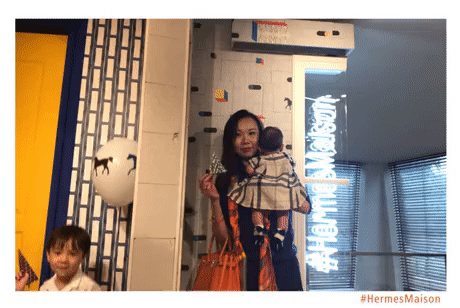 There was a very cool moving camera set up, that created animated images like the one we took above.
Poor Chloe was facing the wall, haha.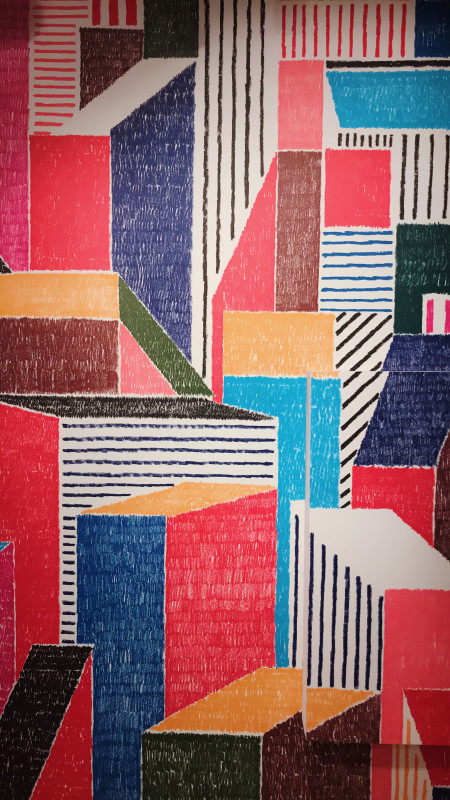 One of my favourite wall papers. Those colours!! *heart eyes*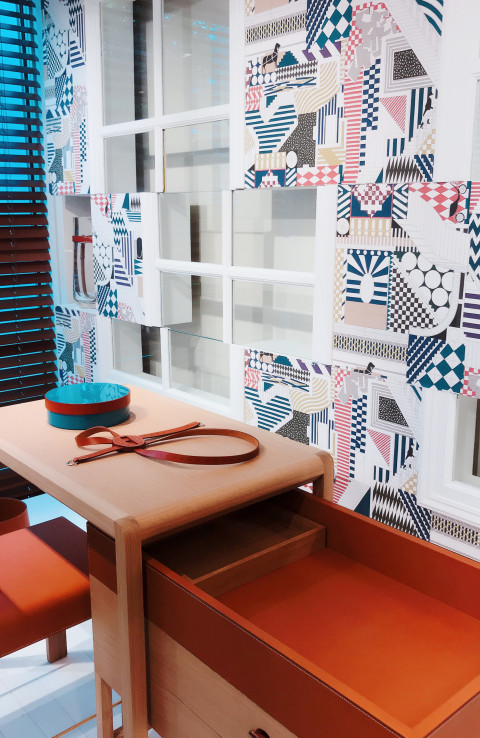 Writing desk trimmed with Hermès leather.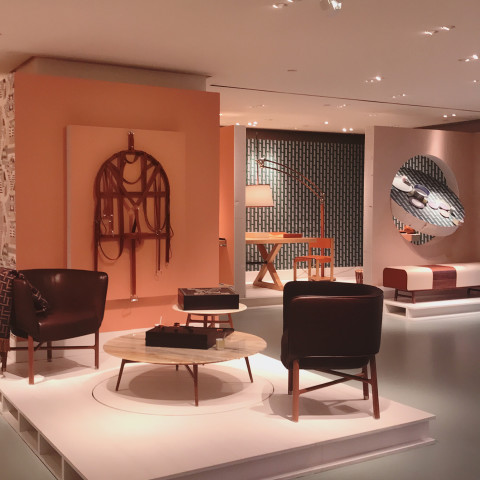 A luxe Hermès living room and home decor.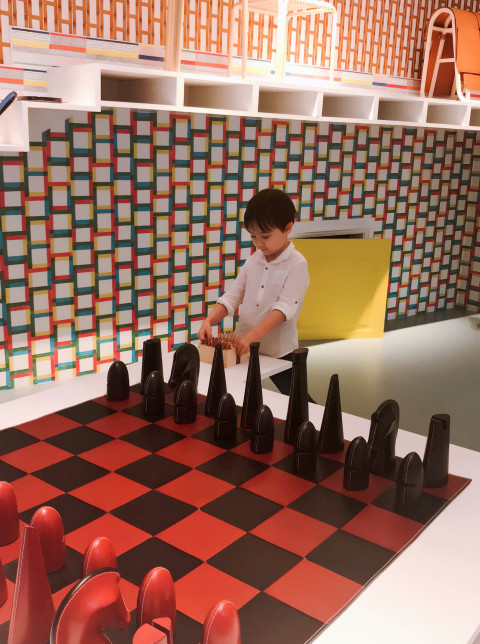 Hermès leather chess set. Yes, they allowed us to touch and play with the pieces, which I thought was very nice. I was half expecting the security guards to chase us off!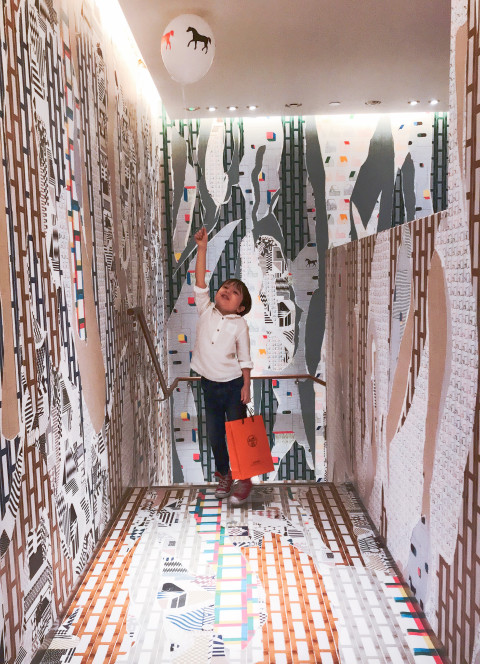 Carter, with all his origami creations tucked nicely in an Hermès paper bag, and holding his Hermès balloon.
He goes, "Mummy, I like this shop!" afterwards.
Oh yes, my darling, SO DO I.
Let's Chat!