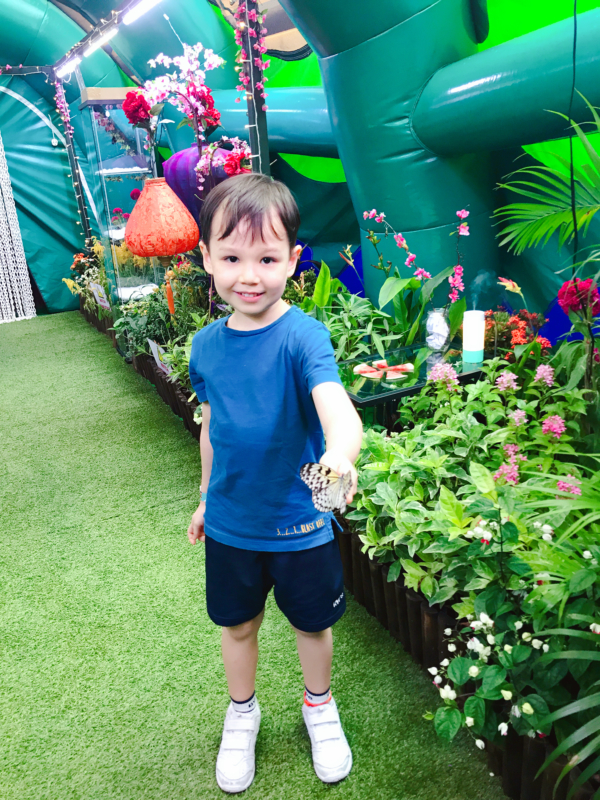 Today, I was already out and about with Chloe as I'd volunteered to help out at a Community Centre (old folks celebrating Chinese New Year).. so I decided to pull Carter out of school for the afternoon, plonk Chloe in her stroller, grab Hunter from his Primary School, and off we went! 
I called it our "Mummy and kids date" and got a round of HURRAYS! in the car when I turned around and told them.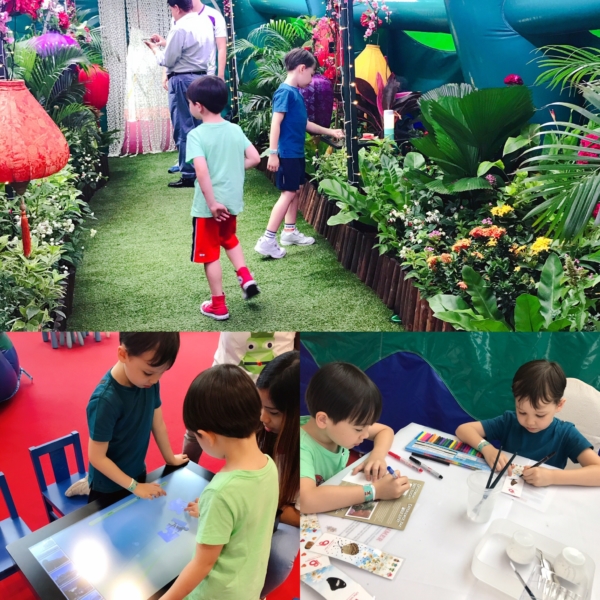 We had Japanese for lunch (their favourite), while Chloe sat in her stroller and nibbled on her baby crackers.
We checked out the butterflies in Harbourfront. Chloe tried to eat them.
We played on the big tablet table and the kids raced each other on spelling games and math games. Chloe slept.
We crafted DIY bookmarks. 
We ran around the rooftop playground at VivoCity. 
We had ice creams to cool off afterwards.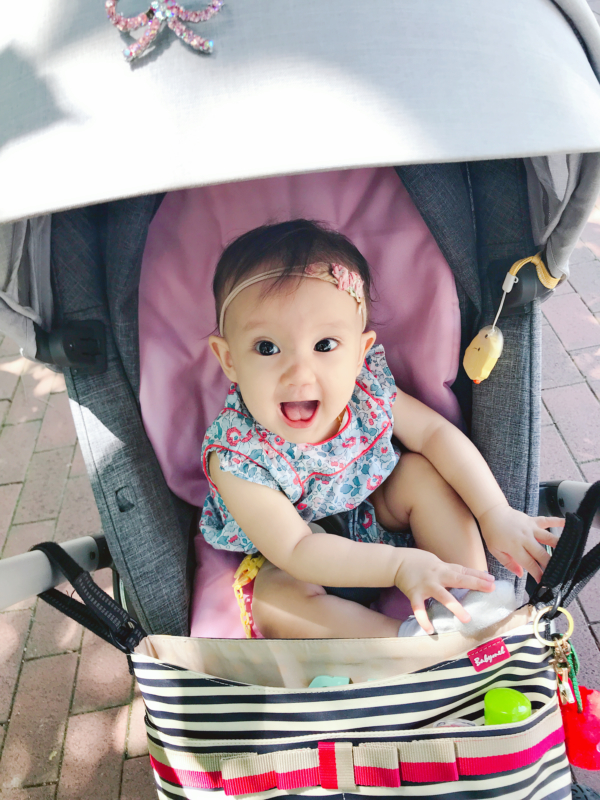 Even Chloe had a brilliant time. She was happy as a clam and eagerly trying to keep up with her brothers. 
At bedtime, I whispered to Hunter, "So what was the one sad thing that happened today?"
"Nothing", he whispered back.
"What was the one happy thing then?" I asked.
"EVERYTHING", he whispered back, with a big grin. 
Mummy and kids date: $25 ($20 for lunch cos of a coupon I had, $5 for the two ice creams).
Kids smiles afterwards: PRICELESS.
Let's Chat!