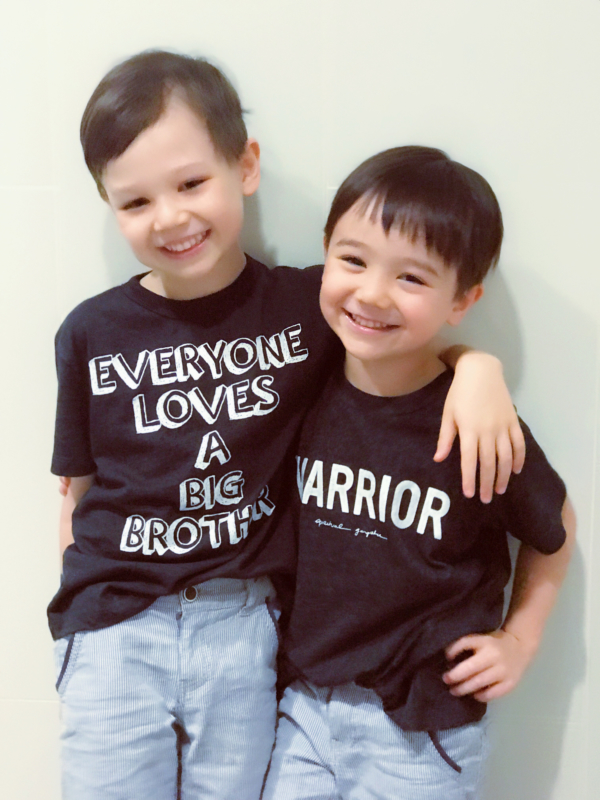 Of course I should have been prepared. Of course the day would come where *I* was the one that my kid(s) would be embarrassed about.
But I was still totally unprepared for it. 
So I first got an inkling of it just a few days ago, when I wrote this on FB:
So I thought it would be the end of it. 
But today……. during drop off, I said "Let me carry your bag and I'll bring you in to your classroom."
He looked at me quickly, said no, and hurriedly put on his backpack and started walking in.
"Nooo… wait!" I scrambled after him, carrying Chloe with me. 
"No it's okay Mummy," he quickly said. "I don't need you to walk with me."
Me, being my usual insistent self, insisted, "No I'll go in with you. I wanna say Hi to your teachers anyway."
He looked at me. And hesitated.
Finally, he said, "Okaaay. But don't cuddle me okay. Don't touch me. Don't make your cute faces and DON'T make your cute voice when saying bye to me." (his face was all anxious)
I was so shocked, I was speechless. (I'm never speechless). 
Anyway, you'll be happy to know that when I said bye to him in his classroom, I merely gave a friendly-but-non-committal (and NOT cute) wave, and said "Bye Carter" (in a NOT cute manner).
When he was back home later, I asked him if I did okay. 
"Yes," he said. 
Then he grinned. 
"But I'm home now, so you can cuddle me allllllll you want!!"
And so I did 🙂
Let's Chat!