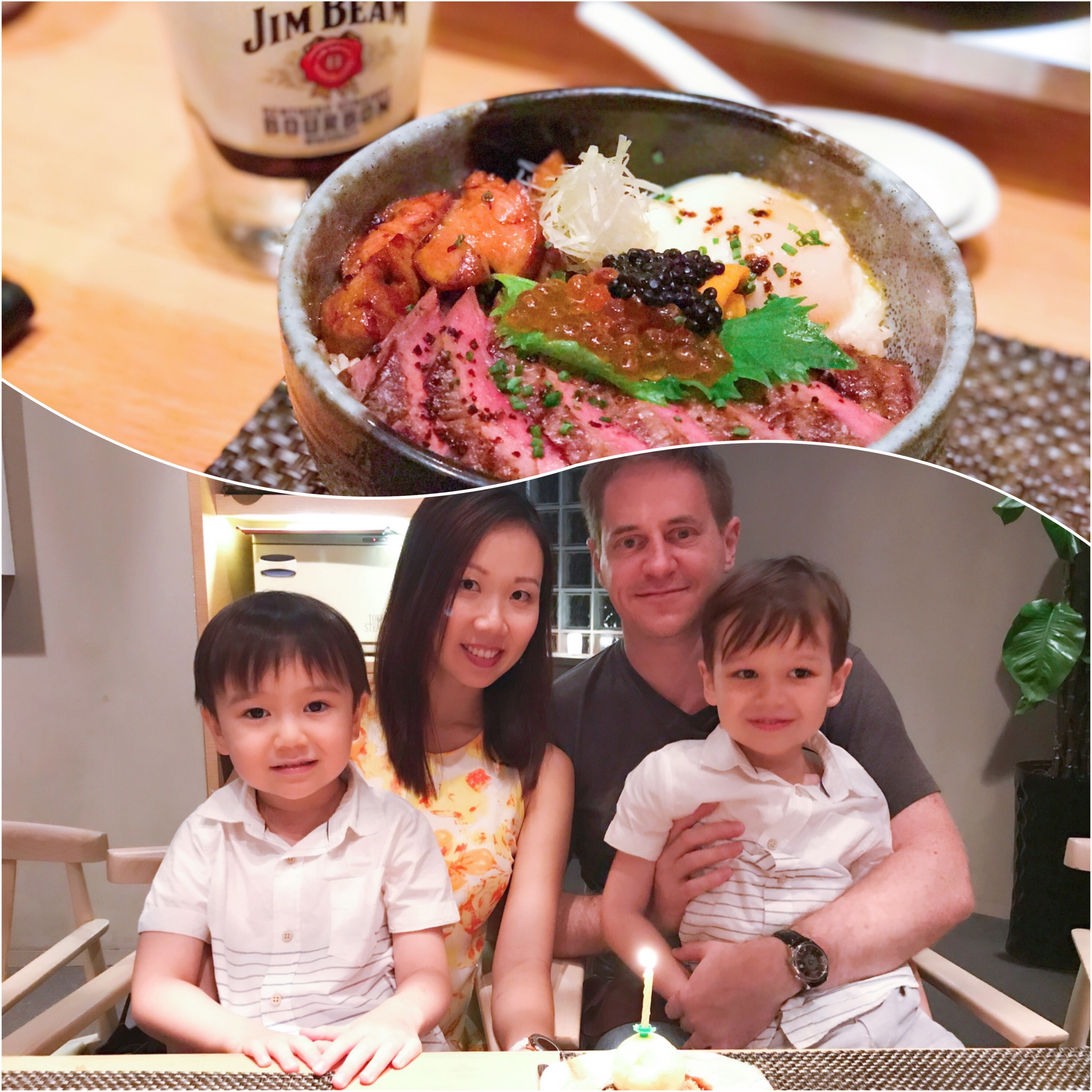 It's my greatest love's birthday today…!
Fairly low key as we just got back from a holiday in Australia, and are about to leave for Japan tomorrow to see the cherry blossoms and eat ourselves silly. Can't wait!!
We did pop out for a family dinner at Fat Cow, though. One of my favourite restaurants and, IMHO, the best place for Donburi.
This is my Foie gras, wagyu beef, caviar, uni and onsen egg donburi. It was STELLAR. The boys gobbled it up too!
HAPPY BIRTHDAY husband!
Let's rock out and party tonight!
By that I mean lounge around in our PJs and surf the net.
And there's nobody else I'd rather do that with.
Let's Chat!