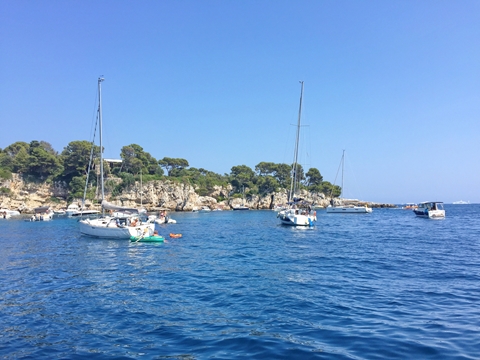 How inviting does this look?! My favourite summertime spot in France is Juan les Pins, located in the seaside town of Antibes.
The weather is balmy, the water is clear and a moderate temperature, and everyone is in full-blown relaxation mode. It's summer, after all!
Juan les Pins was my favourite beach area in France, hands down. For one reason alone – the sand is PERFECTION. It's very flat (so it's great for young kids), and it's incredibly fine and soft. So different to the rocky sand (ouch) at Antibes beach.
The area is also a bit of an alcove, so it's protected and there aren't large waves. It's basically like a wonderful pool for kids – and mine loved it!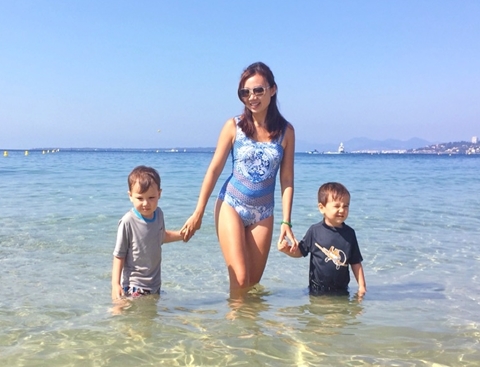 See how shallow it is? It did go deeper, but not til much farther out. The water was crystal clear and the kids loved chasing all the fish in the water – yes there were heaps of them!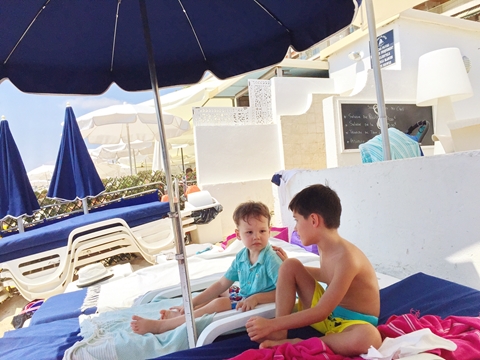 One of my favourite shots. A candid moment between these two mates – over 3 years apart in age, yet they get along so well. Looks like Hunter is getting some big brother advice here 😉
Carter is in the blue stroller in the background, having his nap. Swim, eat, play, nap. Life's pretty good when you're three years old.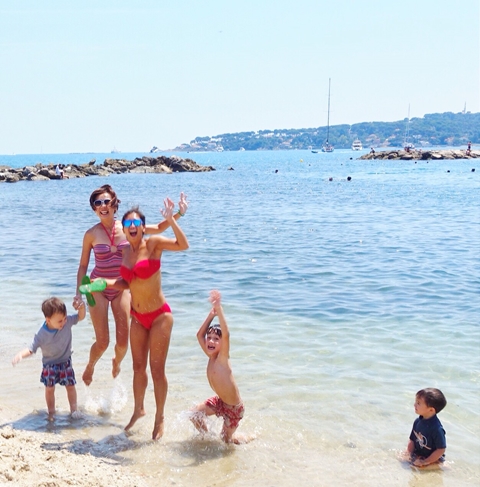 A crazy shot of all of us looking… well… crazy. Except Carter, who refused to partake in our fun and looked on with much disdain. This was at the main beach in Antibes, which I don't recommend as it's crowded with extremely painful (think lots of sharp pebbles) sand. There's pretty much no amenities and isn't very kid friendly. Would do Juan les Pins anytime over this!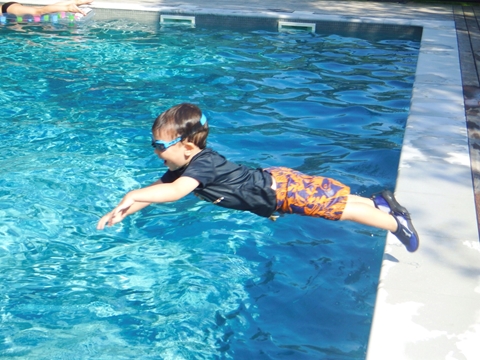 My crazy lil kid that swims like a dolphin. He dives, he swims underwater, and is probably half-merman. All this when he was just two years old! He's better at it than Hunter, who could only swim underwater unassisted when he turned three.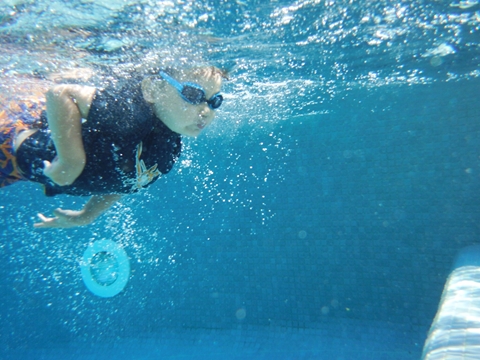 Practicing his laps. He looks so squishy here I want to eat him all up.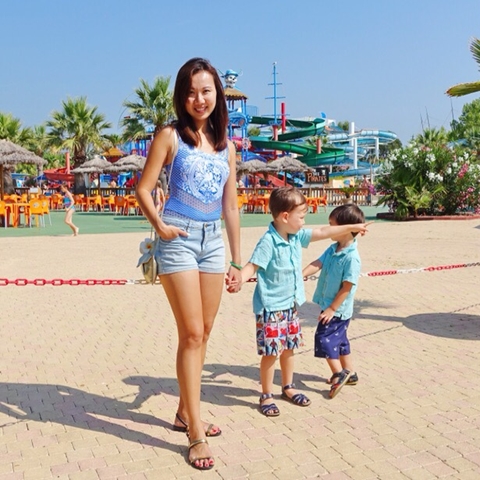 The most epic waterpark called Aquasplash – the French Riviera theme park.This place is AWESOME! The kids were pretty game and went on allthe water slides, and had a blast.
It's only open during summertime, and is the perfect place to escape the crazy hot afternoons.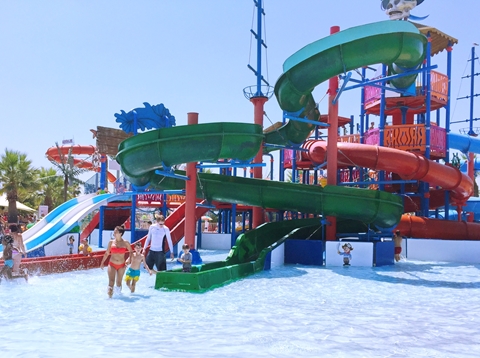 This is the kids area, which is already pretty epic. So you can imagine what the adult slides were like! I was surprised the kids preferred the adult slides!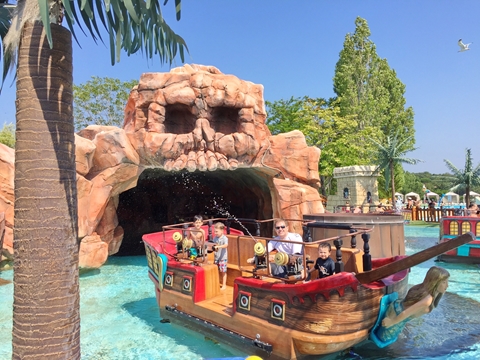 A cute pirate ship ride, where they could squirt passerbys with water guns, and vice versa. I got soaked 😉
I normally don't do theme parks when we're on holiday, since I prefer to enjoy the natural sights and sounds of a country. But I'm totally sold after Aquasplash! Will go back for sure if we are in the area again.
Let's Chat!