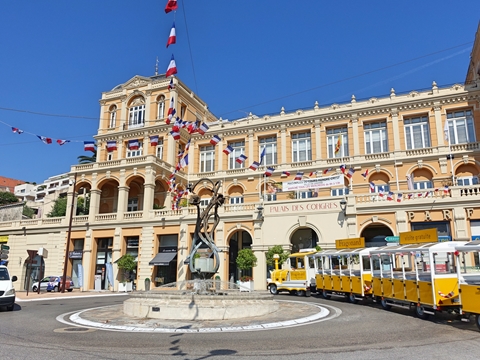 We decided to see what life would be like with three kids, so we gamely took my friend's son out for the day! Turns out, life is actually EASIER with three kids in tow – largely because our third kid is 7 years old, so Hunter and Carter were effectively kept occupied (and happily babysat) by him. In fact, Chris and I had quite a bit of peace and quiet because they played so well together!
So we headed to the town of Grasse, which is said to be "the balcony of the French riviera". It overlooks the water, is beautiful in the summertime, and has such a laid-back vibe that I fell in love.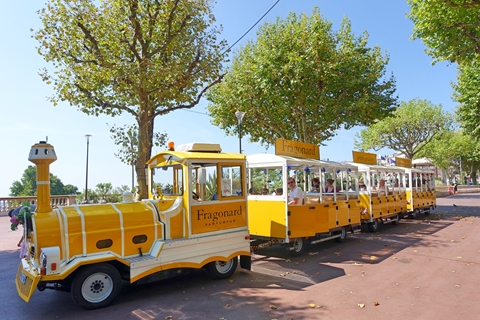 The kids fell in love too – once they saw Le Petit Train!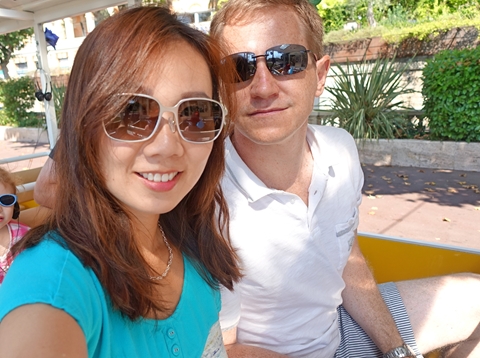 It's a little passenger train that chuffs along the small roads of Grasse, which actually is great for adults too. It takes you all through Grasse, gives you a wonderful view of the water and cliffside, and helps rest our weary feet.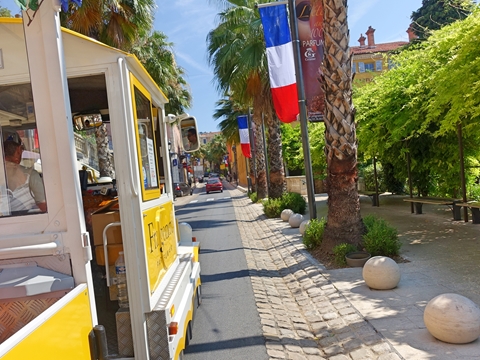 The charming streets of Grasse, where time seems to slow down. We definitely were soaking in that summertime holiday vibe!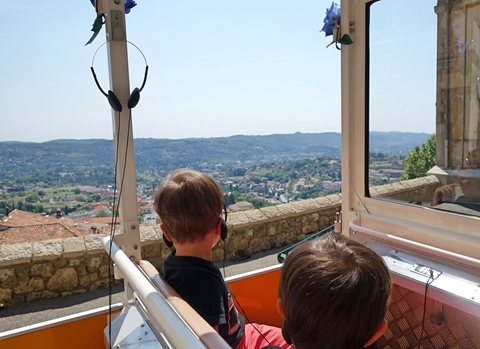 Peering over the cliffside.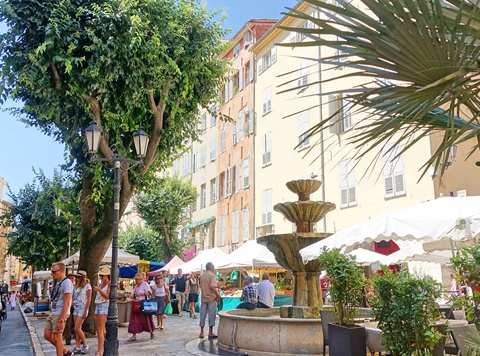 Village square in Grasse. We were lucky as there was a market on that day – selling fresh produce, arts and crafts and knick knacks!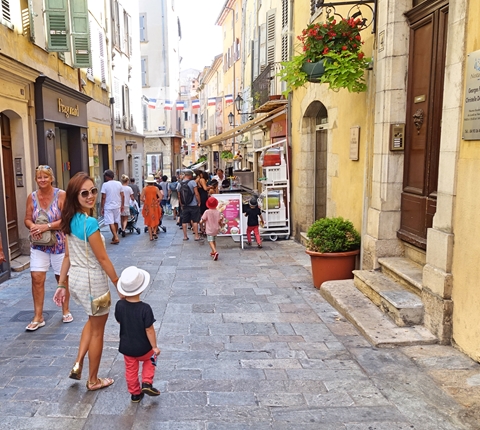 The quaint side streets. But, with FOUR boys (3 small, 1 big one) in tow, I guess it's no surprise that I couldn't exactly do much shopping…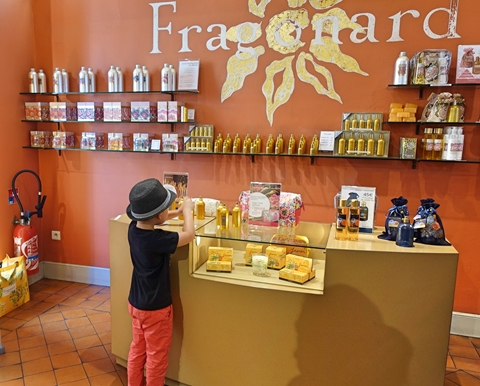 Though I did brave it and pop into Fragonard Parfumeur! And, surprisingly, nothing got broken. Not even with Hunter fiddling around with all the bottles and feeling the urgent desire to touch everything in sight. 
I even managed to buy a couple of gifts for family and friends. I figured buying perfume from a famous French perfumery has gotta be a pretty spot-on souvenir right 😉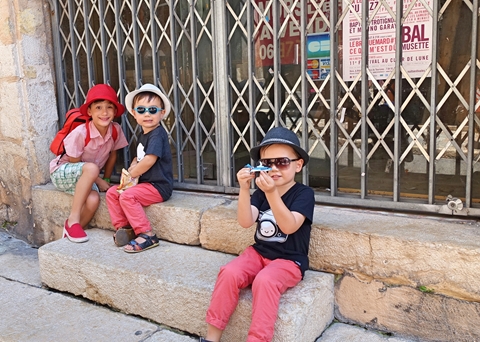 These kids had a such a wonderful day out. So glad we did a day trip to Grasse – I couldn't recommend it enough if you're in the area in the South of France!
Let's Chat!