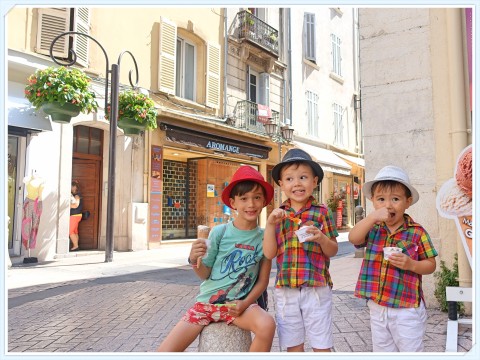 We were recently in the French Riviera with a family friend, and it's simply the best way to spend a summer vacation! Yes it's a bit of a hike considering it's on the opposite side of the world, but totally worth it as the kids had an absolute blast. I mean – scoffing ice cream whilst wandering in a French village in the summertime? OHYESPLEASE.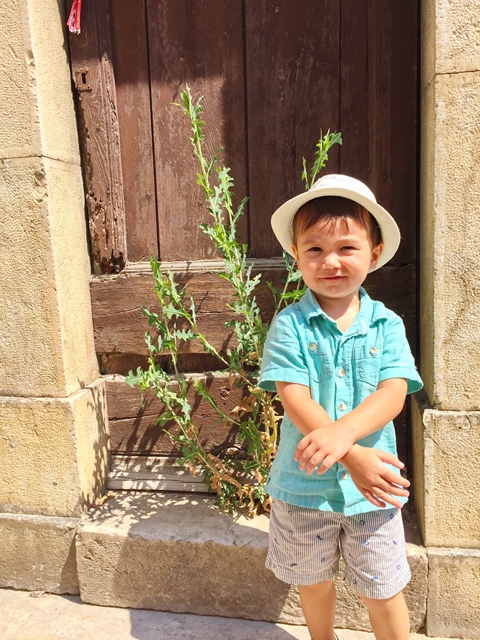 We soaked in the warm sunshine in the village of Valbonne, which I reckon is the best getaway from a "so done" place like Paris. There are few (no?) tourists, and the relaxed way of life was exactly what we needed.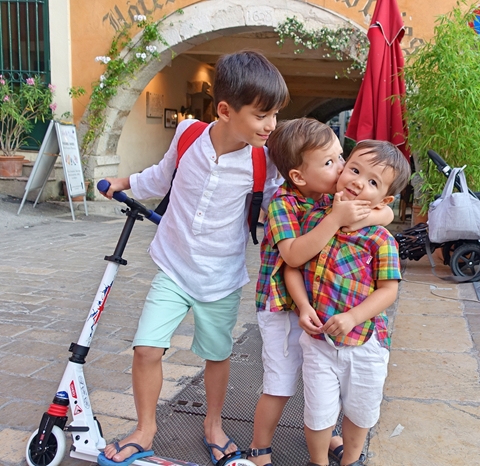 The kids thrived here! They enjoyed the l-o-n-g daylight hours (the sun set at almost 10PM!) and having the freedom to run around the village square after we had an early dinner. Such wonderful memories.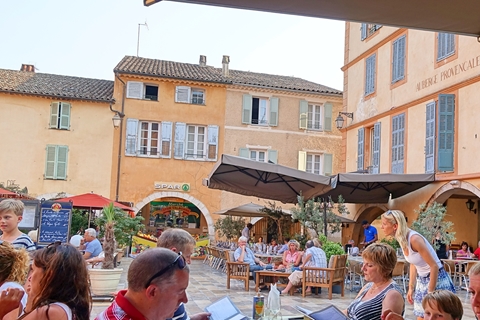 And this is the main village square where most of the restaurants are located. People simply sit here and chill with some wine, for hours and hours. It's also excellent for families (the majority of people there had kids in tow), because the kids could run and stretch their legs in the main area, yet still be in full view of parents.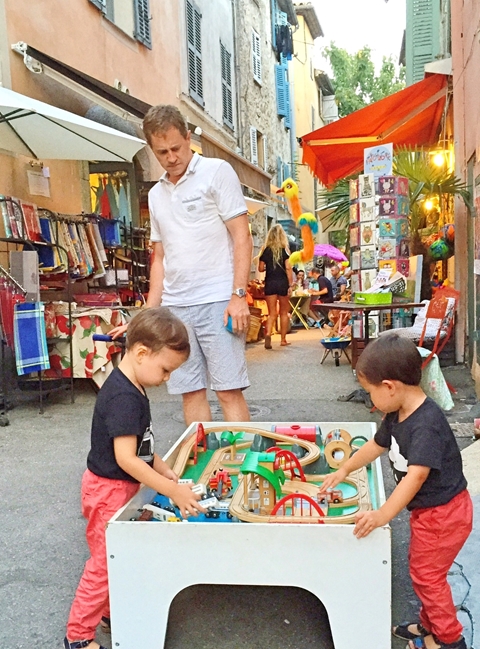 The boys couldn't believe their eyes – and neither could I – because there was a fully equipped wooden train table right there in one of the alleys! And, unlike here, other kids weren't around to push and shove and snatch, and the trains weren't pinched 😉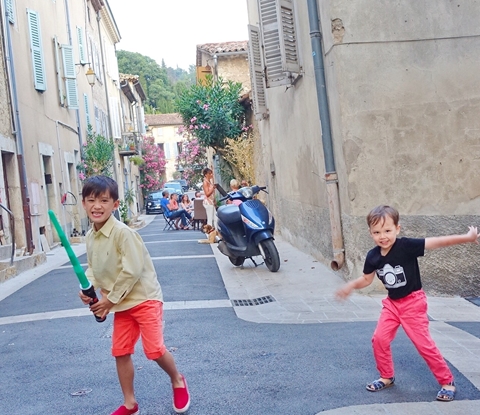 Choreographed Star Wars dance in one of the alleys – our post-dinner entertainment 😉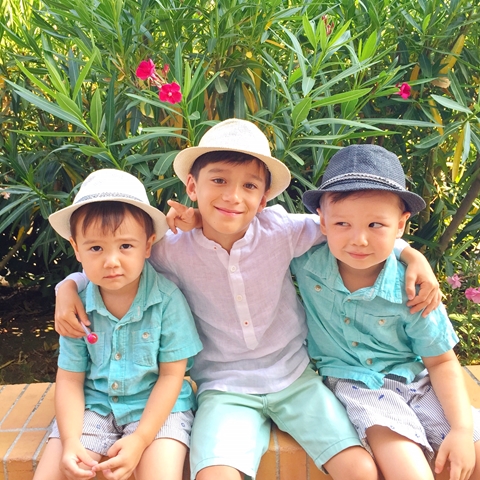 How colour coordinated are these three kids?!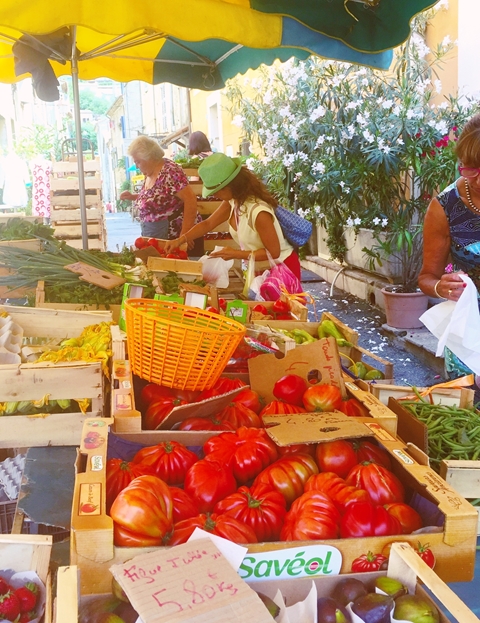 We also bought lots of fresh produce to bring home to cook, as we ate at home a couple of nights. Having farm fresh fruits and vegetables is amazing. The juiciness and flavour and sweetness is so different to the stuff we get in supermarkets in Singapore!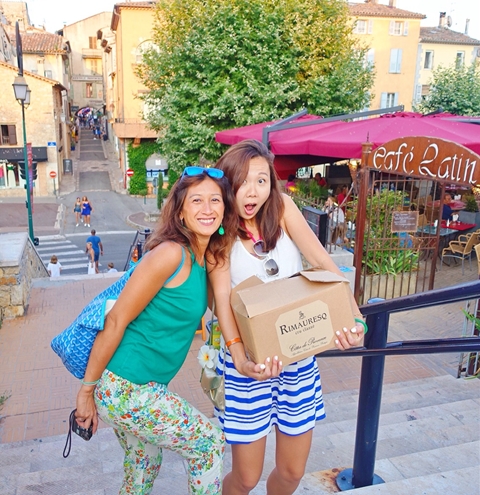 A case of six bottles of wine. Well, we were there for a week!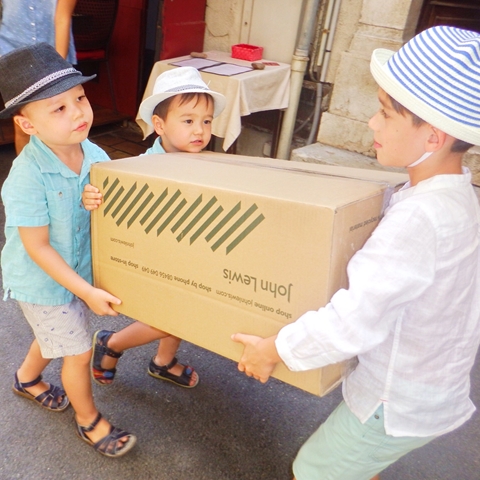 The kids put to work after a long day of shopping 😉 Food, shopping and wine. Yep, live in the South of France is pretty fab!
Let's Chat!