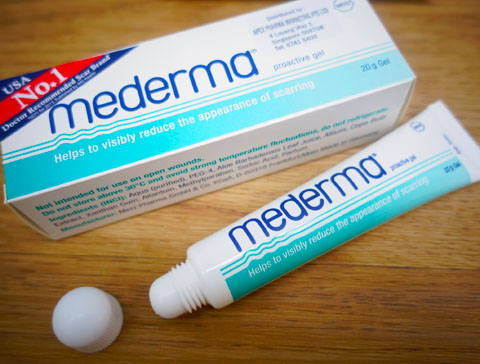 I'm actually a bit of an old hand on Mederma Proactive Gel. I heard about it years ago, and when I had an emergency Caesarean surgery with Hunter's birth, I used up THREE (!) tubes of the stuff.
Why?
Mederma is the #1 doctor-recommended scar management brand in the USA. Their very popular Mederma Proactive Gel is a great healing product that has been proven to help to visibly reduce scarring. I used it religiously on my Caesarean scar daily. I felt I needed to, as keloid scars run in my family and I was scared to death I might get it too.
I'm no scientific study, but let's just say I don't have a keloid star at all 🙂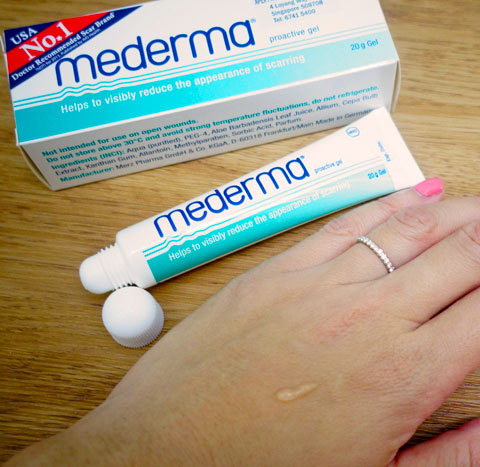 Mederma Proactive Gel launched this year in Singapore! It's meant for many types of scars – from operation and old-injury scars, and even acne scars. It works on a Triple Restore Action: Soften, Smoothen, and Replenish.
You'll see above that it comes out as a clear gel, which I massage into my scar daily (after my shower at night). It's cool and refreshing and glides on easily.
I'm looking forward to trying it out on my old acne scars now!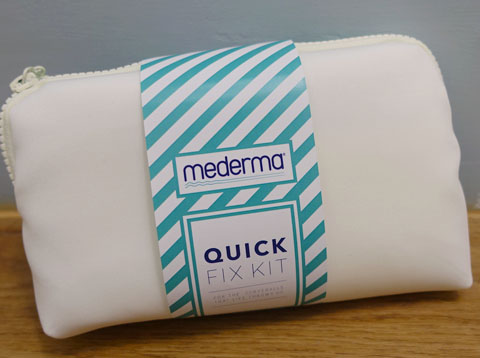 This is the little Mederma "Quick Fix Kit" they put together. It's adorable!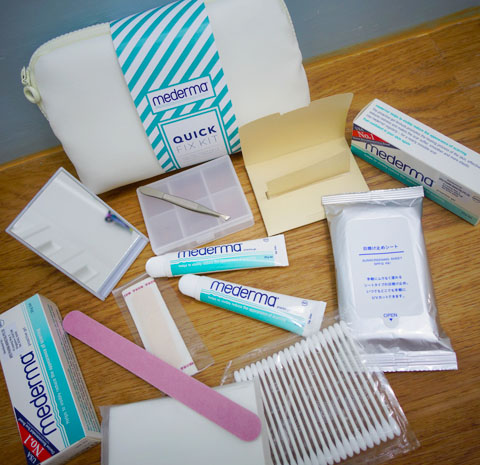 It came packed to the brim with all sorts of quick fix essentials – very handy and I'm keeping mine in my bathroom drawer for little emergencies.
Mederma Proactive Gel is available in 20g ($29.80) and 50g ($59.80) at all Guardian, Unity, and selected Watsons stores. The 50g pack size is only available at Guardian stores.
Let's Chat!