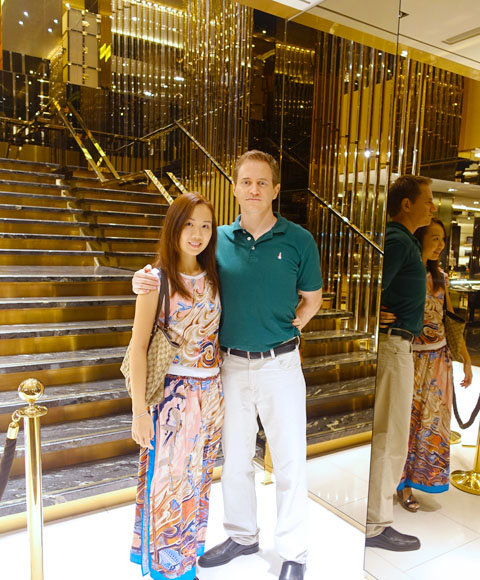 Super rare photo of Chris and I dressed up, so naturally must take a pic and make it the first one in this post 😉
And for the pedantic, yes, we aren't super dressed up in fancy clothes (Chris maintains that he just looks like an American golfer!), but beggars can't be choosers…
We were out and about town for the launch of Gucci Spring/Summer 2015 collection! It was held in collaboration with Willy Tan & Associates (a Prudential agency) and was a wonderful intimate evening of gorgeous fashion, even-more-gorgeous models, and spiked with lots of Japanese whiskey and food pairings. (ie. pretty much all our favourite things in one spot!)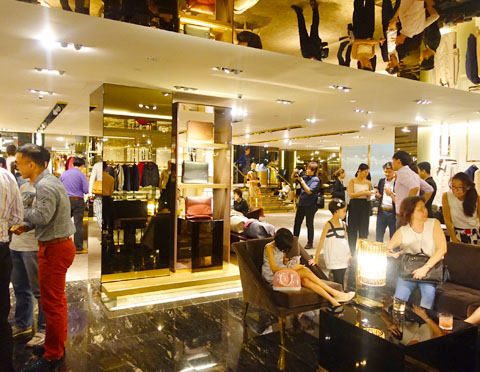 The beautiful Gucci store at Paragon, which showcased the latest collection on its shelves.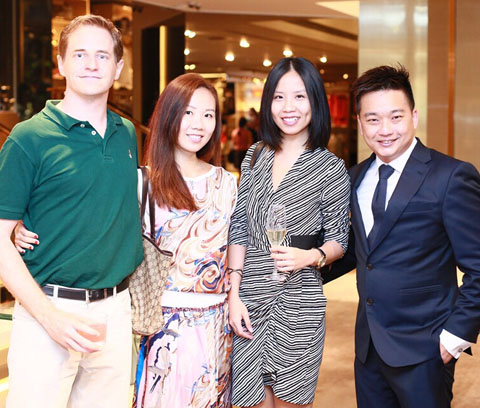 With the lovely hosts of the evening. Evidently Chris and I didn't get the "dress in classy black" memo for the evening 😉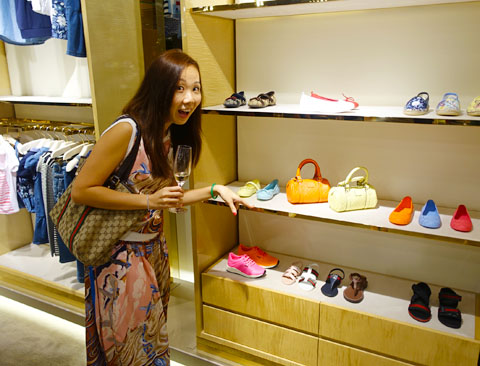 I just COULD NOT DEAL with the Gucci childrens selection! Pint size shoes, bags and clothes… all gorgeously crafted and ridiculously adorable? TAKE MY MONEY ALREADY!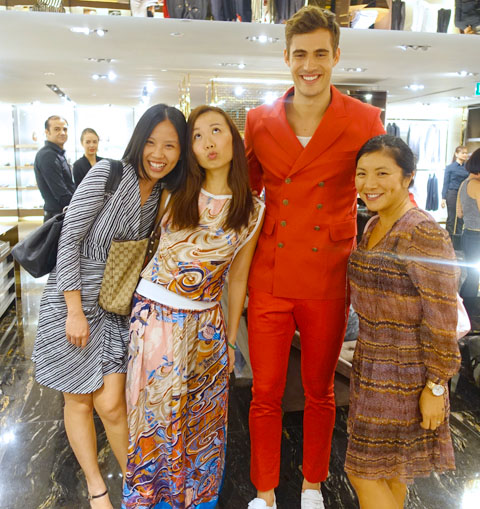 With one of the ridiculously good-looking models. He's about ten years younger than us, but graciously told us we looked fab that night. Seriously. Charm AND good looks??
He is 187cm tall. Must be something in the South African water……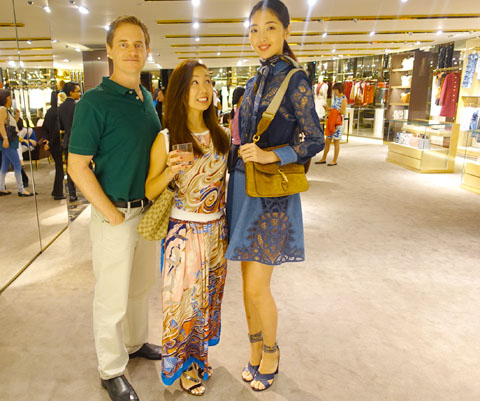 With one of the female models, I believe from China. She was also over 6 foot tall, so Chris flatly refused to take a photo next to her. I felt like the chunky young sister (her legs went all the way up to my chest!). Except I'm also ten years older than her. I guess I wasn't born to be a high fashion model..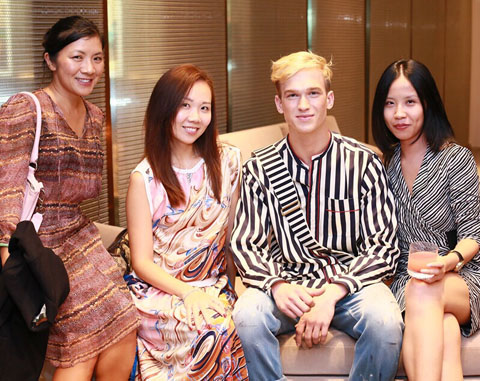 This model was a real cutie. He had the most boyish and happy smile on his face the whole night!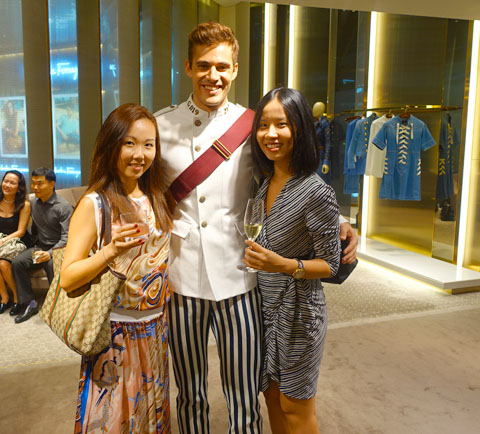 One more of Mr South African.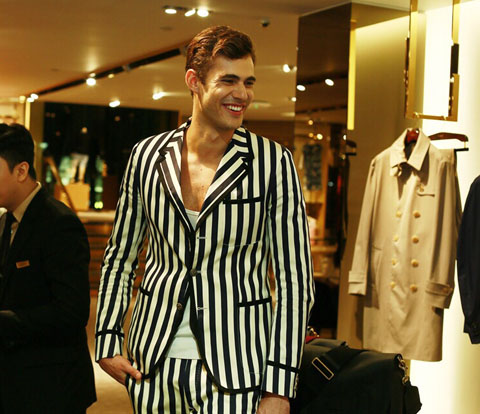 And another one. Because I just couldn't stop!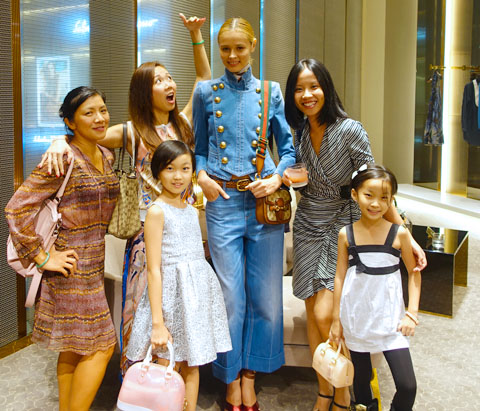 With the Russian model and two mini fashionistas. Mental note: must eat more from now on and pray that I grow height-ways and not width-ways.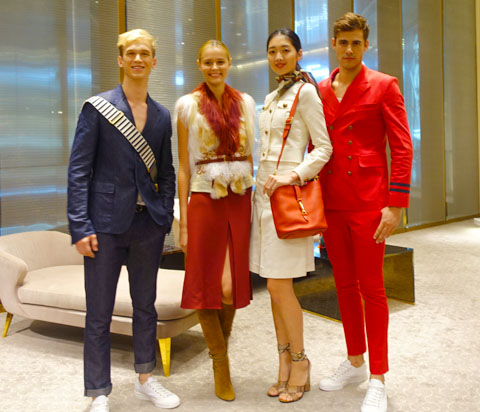 Gorgeous people. Cleverly, I didn't put myself in between them to take a photo… #selfconfidencepreservation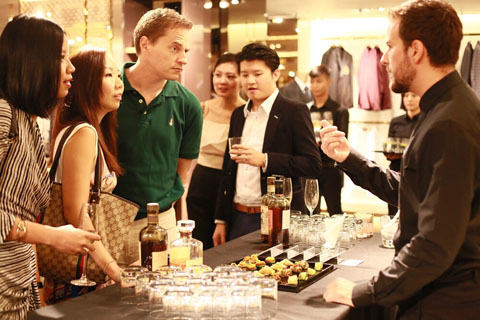 Chris was very interested in the Japanese whiskey selection. Here he is listening very carefully to the explanations 😉 The drinks kept flowing so everyone was rather happy at the event!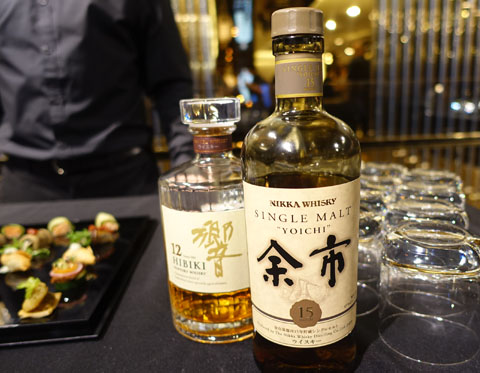 I hadn't realised Japanese whisky was a thing. So I was quite pleased to be introduced to a selection of four different ones. It was hosted and sponsored by La Maison du Whisky, a family owned company founded in 1956 in Paris. They are located in Robertson Quay and specialise in rare whiskies and nice spirits.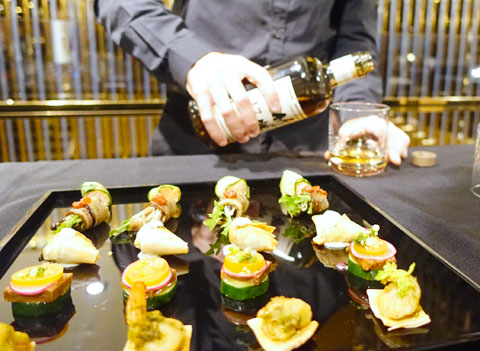 Some of the food pairings to go with each of the whisky options.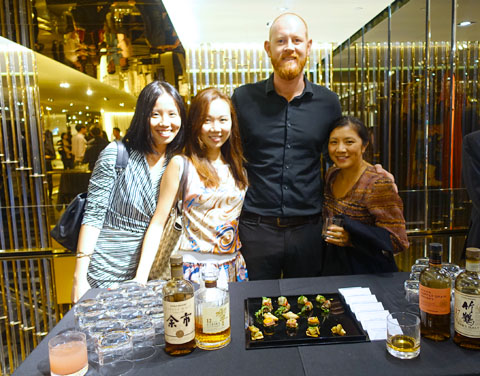 Incredibly tall whisky connoisseur, from Adelaide Australia!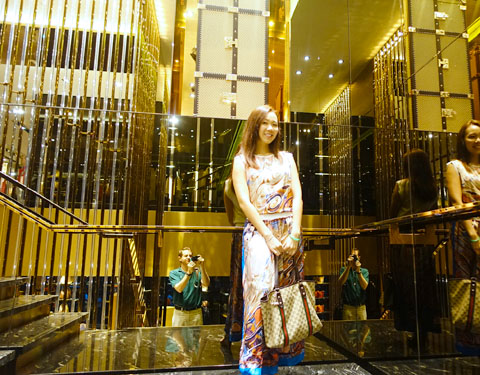 The Gucci Spring/Summer 2015 collection is now available at all Gucci boutiques in Singapore.
Thanks Gucci and Willy Tan & Associates for the lovely event!
Let's Chat!