Chris' birthday came and went this week, with little fanfare as we (ie. the entire nation) was subdued in light of Lee Kuan Yew, Singapore's founding Prime Minister's, passing.
This is the reason why I've vanished off the blogging world for the past week.
I don't feel the need to justify why I'd disappeared, nor do I feel the need to declare all that I've done in remembrance. It's a private thing for me, so I've said almost nothing about it here or on social media – which I've also been unusually quiet on as my heart just hasn't been into it.
However, there are just two articles that I want to share: this and this.
But, in this post, we celebrate Chris' birthday 🙂
We did manage to squeeze in a little family pool party, by his request.  I'd originally wanted to do an adults only shindig, but he said he'd be happier having all the kidlets running around, so that's exactly what we did!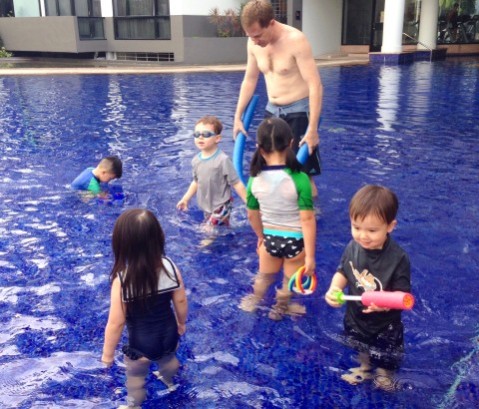 We only had 5 families over – basically just the guys whom Chris talks to, as he's not the most social of creatures! There's something to be said about small parties though, as it was nice and manageable, so needless to say we did all the food ourselves.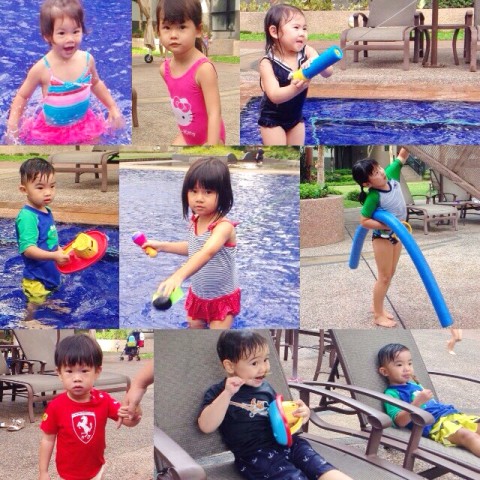 The sun came out just in time, so all the kids to splash in the pool – always one of the best ways to help get rid of some energy 😉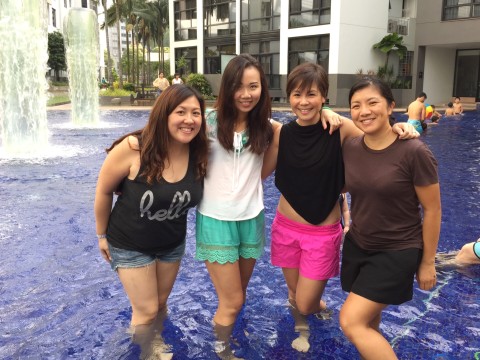 With some of my mummy friends! We've had 9 kids between us….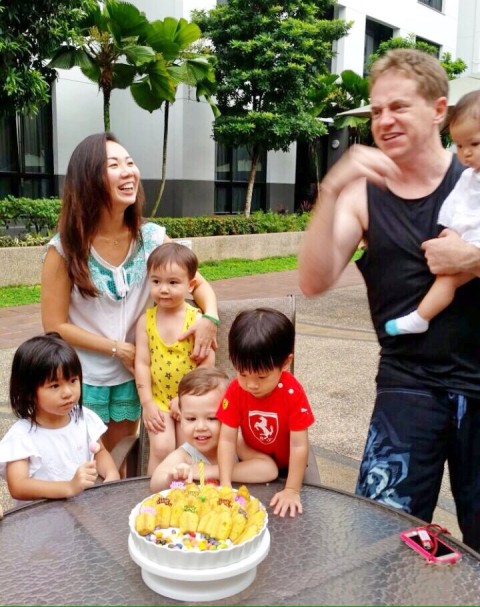 Birthday cake time. I think this photos sums us up perfectly 🙂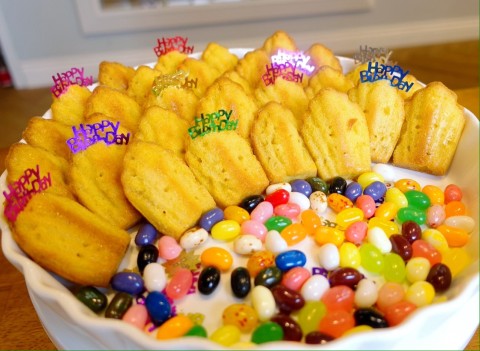 This was our homemade "birthday cake"! It was freshly baked Madeleines decorated with jelly beans. Super easy and I thought it would be a nice change from a standard birthday cake. Moreover, it'd be easy to distribute as everyone can just grab a madeleine!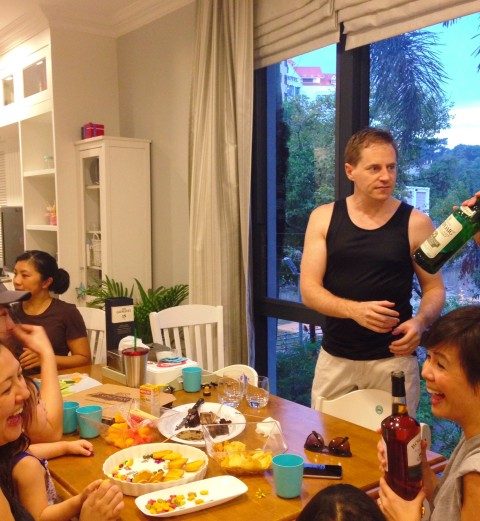 Ending the evening with a scotch whisky tasting session (single malt, thankyouverymuch!), whilst the kids watched Lion King on the TV.
It was a pretty chill and nice day 🙂
Happy Birthday Chris!
Let's Chat!