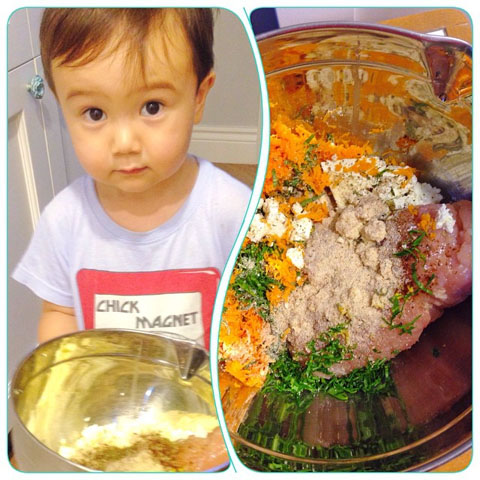 Carter and I baked a little something the other day – Chicken and feta sausage rolls!
Both my kids have not really grasped the wonderful world of fast food yet, they don't really 'know' how to eat nuggets, pizza, burgers, hot dogs, etc etc. I actually have no idea why! It's all so delicious?!?!
But, I find that if I make my own junk food, they'll actually eat it. Like my baked buttermilk chicken nuggets and homemade pizza. So I figured I'll give sausage rolls a whirl!
I wanted to do a chicken-based one, which has a bit of a less 'meaty' taste than using mince pork. I paired it with a block of feta cheese that I crumbled in (to give it flavour and saltiness), a scoop of breadcrumbs, diced spanish onion and garlic for flavour, shavings of carrots (just to whack in some veggies into their belly, and the carrot keeps it moist!), and a handful of minced rocket leaves for a zingy taste and greens.
Rolled it into some puff pastry and cut it into mini sausage rolls, then brushed with a bit of fresh milk (to make the top go golden). Bung in the oven until it's all golden brown and cooked!
Pssst: I also added a generous handful of mozzarella cheese. Just to give it a bit of ooey gooeyness!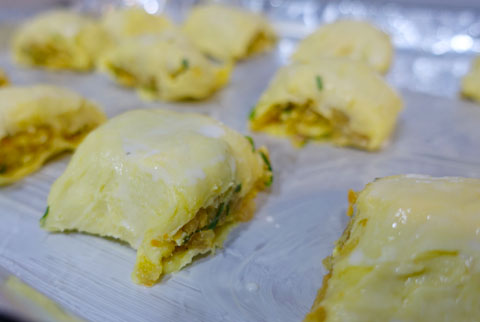 Here are the lil babies all ready to go into the oven. I baked half, but froze the other half so I can pop them into the oven anytime we want a snack.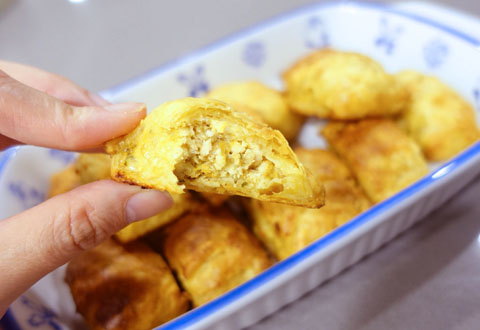 Here they are! It looks pretty white on the inside, because of the chicken meat. Next time I'll probably use mince pork, since I prefer the stronger flavour… and pair that with some shredded thyme and lemon zest.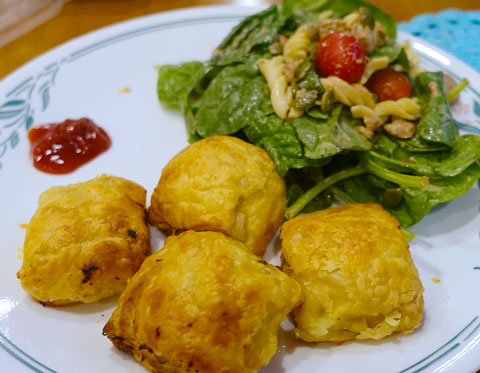 Had it for dinner with some salad greens. Fairly healthy, and tasty! 🙂
Let's Chat!