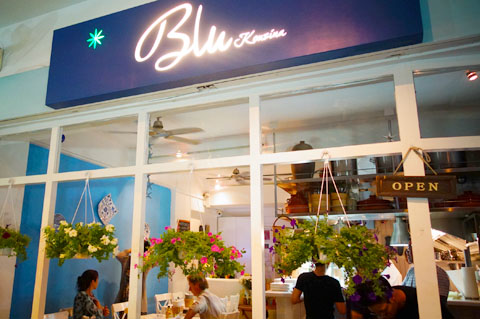 Owned by a Greek couple, Blu Kouzina really does feel like one of the Greek tavernas we visited whilst in Greece. The traditional fresh blue and white colours dominate the decor, and it is one of the few Greek restaurants in Singapore that are pretty authentic.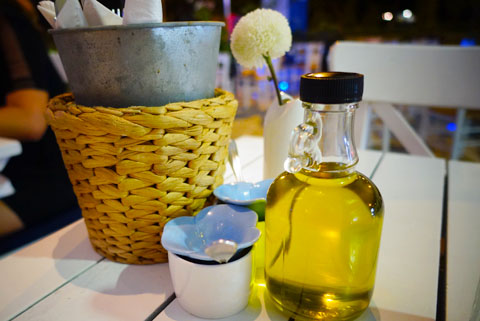 The family's signature olive oil features front and centre on every table. It's delicious and worth getting extra bread for mopping it all up.
I became a bit obsessed with Tzatziki ($13.80) whilst we were in Greece, so simply had to get this. It didn't disappoint. Sour, light and refreshing, it was fantastic with bread.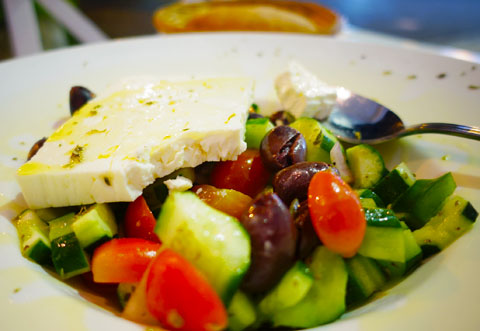 Their Greek salad with tomatoes, cucumber, onion, olives, feta and green pepper ($20.80) is actually pretty spot on the money. The salad is cut in the same way and size that it is in Greece, in the right ratios, and with a large slice of Greece-flown feta cheese on top. Laced with their signature olive oil, it's actually quite addictive. Only difference from the salad in Greece? This one has cherry tomatoes, whereas the traditional ones uses large tomatoes. This is not possible to re-create in Singapore, as the tomatoes here are tasteless and weak, a far cry from the giant, incredibly sweet and juicy tomatoes all over Greece…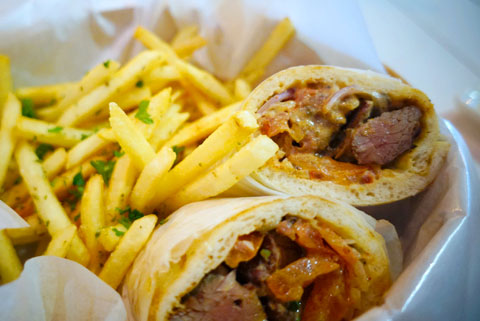 I wanted the Beef kalamaki wrapped in pita with fresh tomatoes and red paprika ($20.80) as it was pretty the closest I could get to the Gyros rolls in Greece! I was completely addicted to those then, but they don't exist here in Singapore. Blu Kouzina's rendition is pretty close, though, but uses beef instead of pork. It's pretty good, but definitely not the same €2 price tag as what we paid in Greece 😉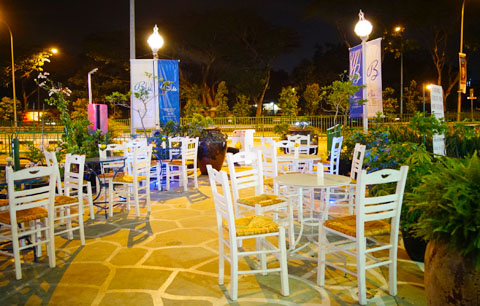 They actually have a spacious outdoor seating area, but it is for drinks online as legislation does not allow them to serve food there. Odd, but now you know!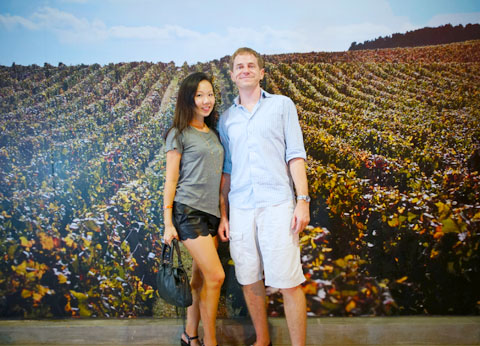 We enjoyed our dinner at Blu Kouzina, and were happy we got a small slice of Greek heaven! It made us miss the country even more…
Let's Chat!