I'd been wanting to try out Chop Suey Cafe for awhile, ever since a couple of girl friends raved about it. And so, Chris surprised me with a reservation there one weekend and off we went for a dinner date!
Located in the Dempsey area, this Asian-style restaurant certainly attracts diners that love to dress up. Most of the men were wearing a full suit, and the women in lovely dresses. I counted FOUR Hermes bags just at surrounding tables, two of which were Crocodile Birkins (OMG). I'm thinking Chop Suey is the place to go if you want Chinese food, but you also want it with a lovely ambiance and a fine dining approach.
Chop Suey is located in a standalone colonial-style bungalow and offers a lovely outdoor patio to dine in. The atmosphere is refined yet slightly homely, with swift service and a relaxed atmosphere.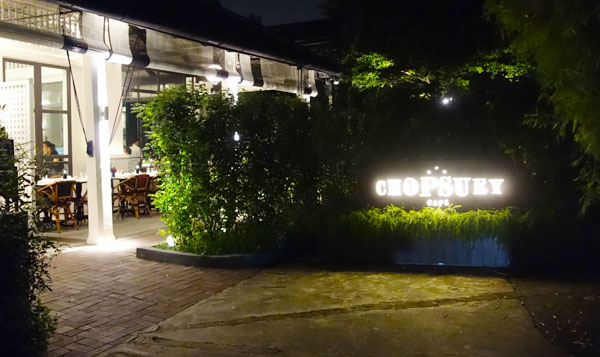 I'll cut to the chase – Chop Suey has had its fair share of negative reviews, all regarding the fact that you can get the same Asian dishes in Singapore at less than 1/5 the price. To that, I say that I reckon these reviewers are local Singaporeans so, yes, it's natural to make this comparison. I agree your mum can make these dishes at home, or you can go down to the food court/hawker centre and get it for a few bucks.
However, the quality of the dishes at Chop Suey is OUTSTANDING. We thoroughly enjoyed our meal and I understand why the price point is higher (way better quality ingredients, location, ambiance, etc). It's like complaining on why you have to pay $20+ for a pasta in a nice restaurant, when you can make the same thing for 1/5 the price at home.
From my perspective – I thought the food was top notch, the cuts of meat were excellent, and the dishes were well executed and beautifully presented. Coupled with a lovely dining experience, I understand why they charge more than your local food court.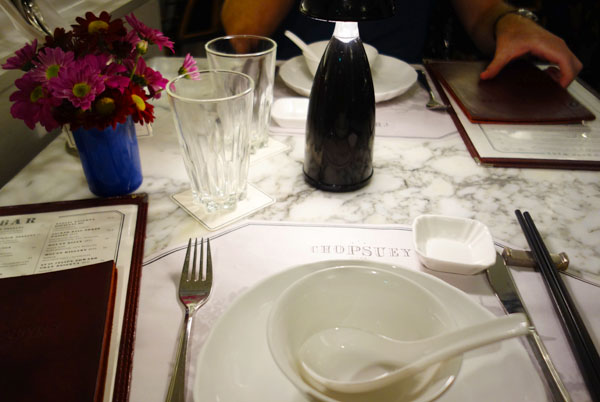 My only gripe was the white rice. IT WAS $3 A BOWL. The bowl was tiny. It is absolutely embarassing of them to charge for rice in the first place (it should be bottomless, and complimentary, considering the prices of the dishes are high), let alone $3 for mediocre rice.
They ought to re-think this, because it is the one thing that makes people baulk.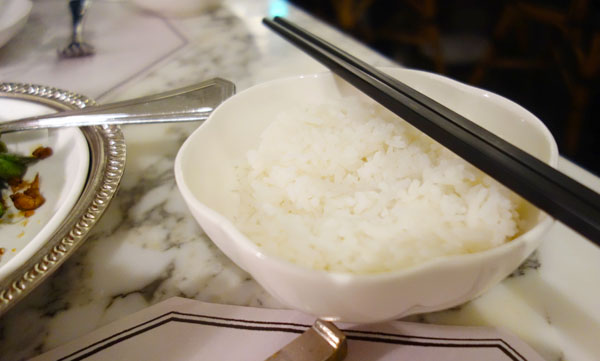 The Cooky's pork chop with chips and edamame ($24) was my favourite dish. Yes, this is Hainanese Pork Chop, which you can get in a lot of cheap hole-in-the-walls at a few dollars.
That said, this dish was PERFECTION. The pork was thick and amazingly tender, with loads of flavour and crumbed perfectly. The potato wedges were tender and went so well with the sauce, which was a blend of sweet and salty. The textures and flavour of the dish really hit the spot, and it was the star dish of the night.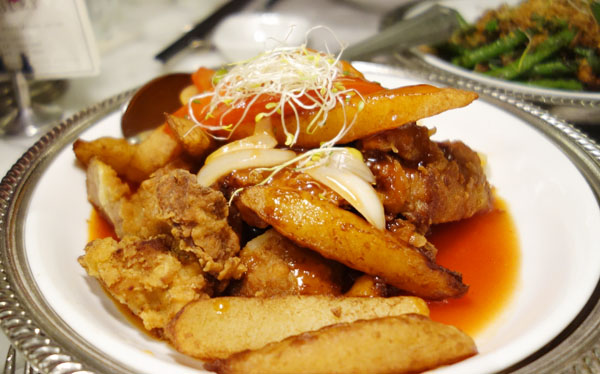 Equally fantastic was the Five spice lamb ribs ($28). It came with 6 'sticks' of ribs, from memory, which works out to almost $5 a rib *faint*. That aside, the ribs were tender and fell off the bone with a stab of my pork, and the five spice sauce was thick and sticky, lending a lovely flavour to the lamb. The ribs were pretty meaty, so we didn't lament that the dish was overpriced.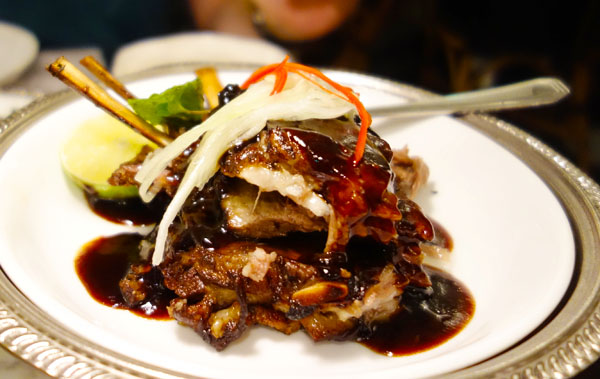 The simple Szechuan string beans with mince chicken ($16) can be easily cooked at home, or at any cheap joint in Singapore. But Chop Suey does it SO well! The beans were perfectly crisp and bright green, neither over or under cooked. It wasn't very spicy, but there was a kick to the stir fry, which elevated the flavour of the beans and paired it very well with our other dishes.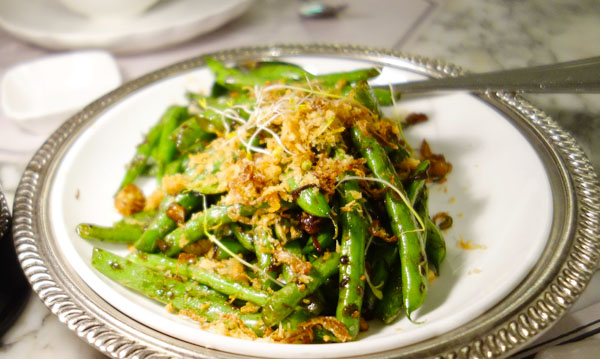 Despite the alarming $3 bowl of rice, we thoroughly enjoyed our dining experience at Chop Suey and would definitely return. I think this place is best visited with some friends, so you can order more dishes to share around.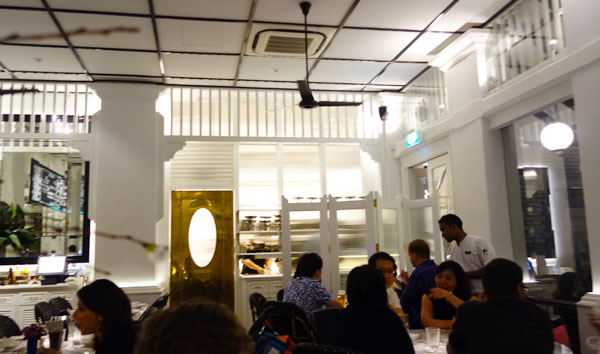 Let's Chat!