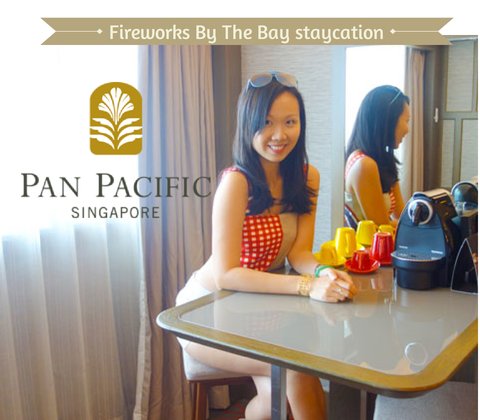 Chris and I celebrate our 5th wedding anniversary on the 8 August. However, we had the opportunity to celebrate a week early at the glorious Pan Pacific – with a staycation to end all staycations!
Read on to see why…. but here's a hint: Complimentary free-flow cocktails.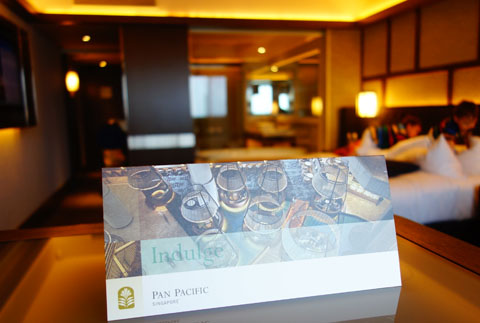 Indulge in a staycation with Pan Pacific Singapore and revel in the festivities of the upcoming National Day celebrations. Between 12 July and 9 August (exact dates change yearly, so check their site to keep up to date), guests can enjoy the stunning fireworks displays every Saturday as part of the National Day Parade rehearsals and festivities.
The Fireworks By The Bay staycation package (from SG$430) includes buffet breakfast for two, complimentary parking, complimentary Internet, access to pool and gym, and 30% off at hotel-operated bars and restaurants. This is available for room categories starting from Harbour Studio and above.
But… if you want to go for ULTIMATE LUXURY, go for the Pacific Harbour Room, Pacific Harbour Studio or Harbour Suites and you get exclusive access to the 24-hours Pacific Club located at level 38 (top floor!). More on that later below.
I'll sum the staycation up in just three words: Drop. Dead. Amazing. 
The Room: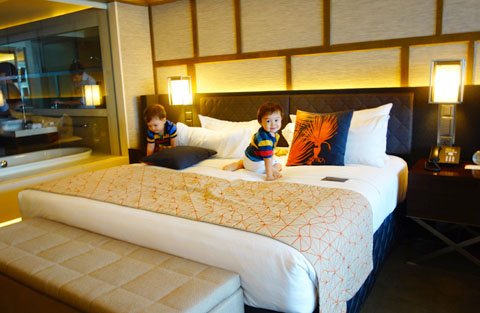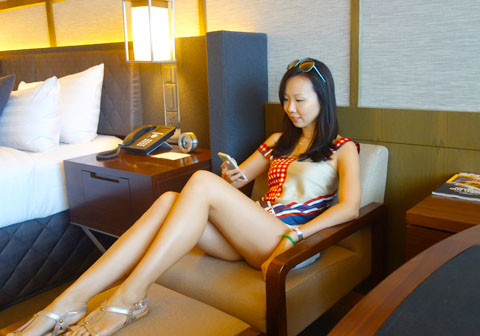 This is our king bed in the Pacific Harbour King room. The kids wasted no time in jumping all over the bed and snugging into the fluffy pillows. The room is spacious, with electronic fittings throughout (lights, temperature control, privacy, etc), and has a modern-yet-cozy ambiance.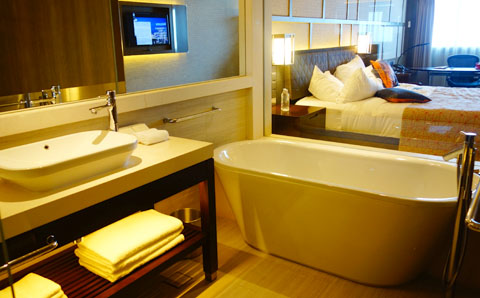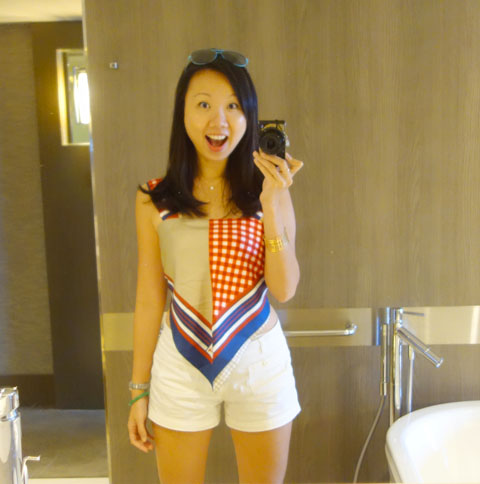 I liked the massive glass pane separating the bathroom and bedroom, giving it an open concept vibe. There's a screen that can be electronically lowered if you want privacy though 😉 Hans Grohe fittings feature throughout the bathroom – something that I now know and appreciate since we are in the midst of renovating our new place!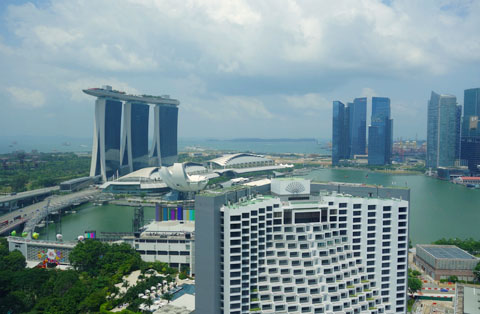 This is the view from our hotel room window on the 31st floor. It offers sweeping views of the bay and is pretty stunning in the afternoon when the sun is high in the sky.
The Hotel Lobby: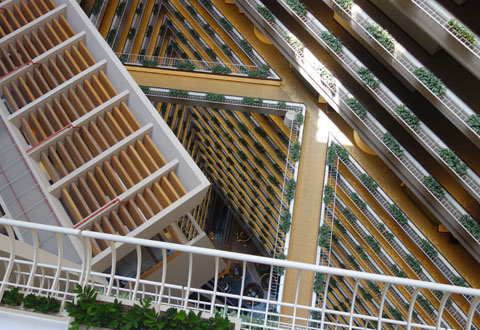 A dizzying view downwards of the hotel's numerous rooms. The corridors are spacious and quiet, decorated with a very minimalist approach.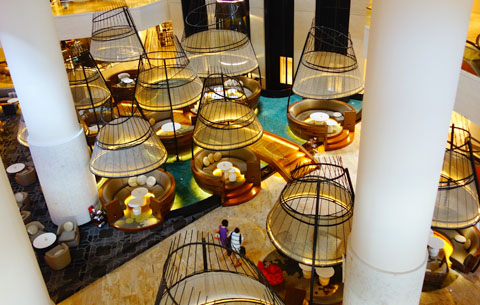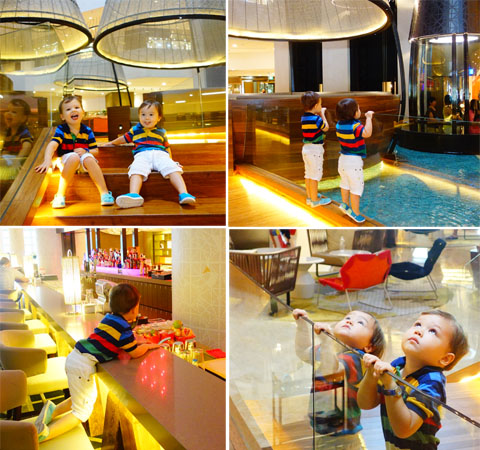 I was particularly captivated by the handmade timbre pods in the lobby. They contain adaptable booth-seating and are both adorable to look at, and also offer privacy in the lobby. The kids adored them and found them a total riot! They also spent ages checking out the lifts going up and down. The higher floor lifts are all facing outside, so you get killer views as you head up to your room.
The Swimming Pool: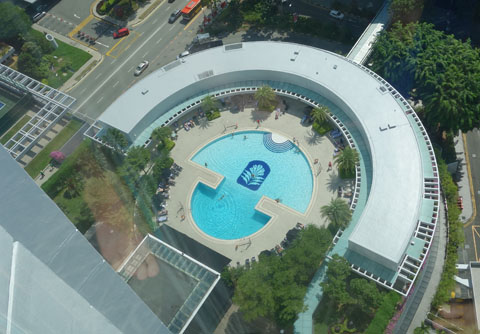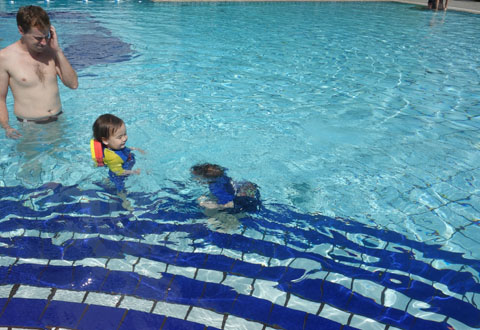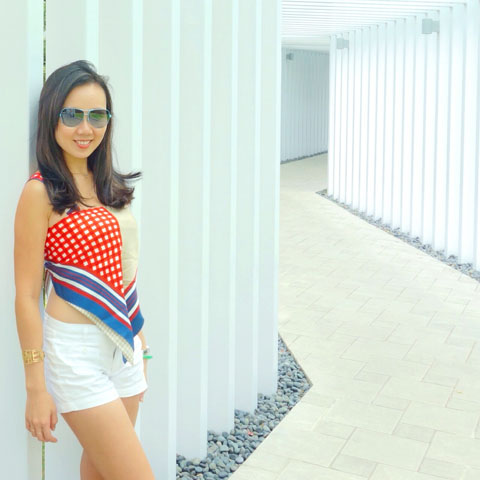 We wasted no time in getting ourselves down to the fan-shaped pool. It's nothing fancy, but does the job. One thing to note – there is no children's pool. The shallowest depth was above Hunter's head – this meant that we had to keep a watchful eye over the kids.
They have lots of staff in the pool area, setting up your deck chairs, giving you warm towels, and handing out icy cold bottles of water. We felt rather pampered!
The Pacific Club: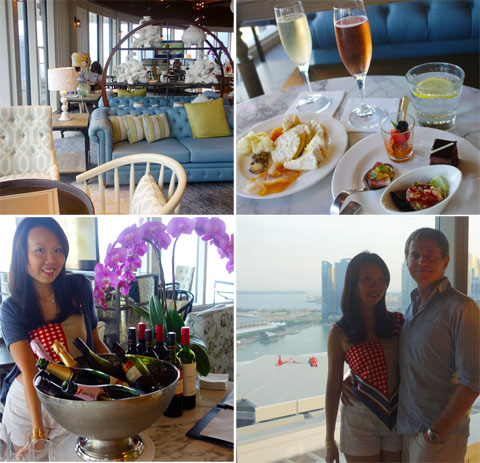 Oh boy, THIS ONE IS A DOOZY. The Pacific Club is, in my opinion, the best part of a staycation at the Pan Pacific and is an absolute must!!
It offers a 360-degree unobstructed view of Marina Bay and South China Sea is an excellent vantage point for viewing the fireworks. You also get daily free-flow champagne (!!!!) breakfast, a decadent afternoon tea buffet, and free-flow sunset cocktails with canapés. Guests can also enjoy round-the-clock concierge service at this exclusive club.
IT. IS. HEARTSTOPPINGLY. AWESOME.
Chris also agreed that it was the one thing that put Pan Pacific above and beyond other hotels. Truth be told, you can eat all your daily meals there (for free!) and not have to eat anywhere else.. and you'll have more alcohol than you'll ever want again.
The personal service (the staff knew us by name the moment we entered) and attention to detail was also impressive. We felt constantly pampered, relaxed and indulged whenever we were in the club.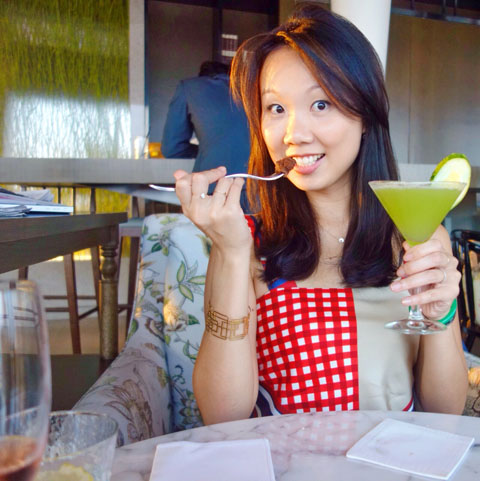 Here I am, thoroughly enjoying my chocolate cake (from the sunset canapes spread) and cucumber cocktail (amazing. I must go back for it.) Incidentally, there was also a Crabmeat Macaroni and Cheese there which made our toes curl with delight when we scooped big spoonfuls of it into our mouths.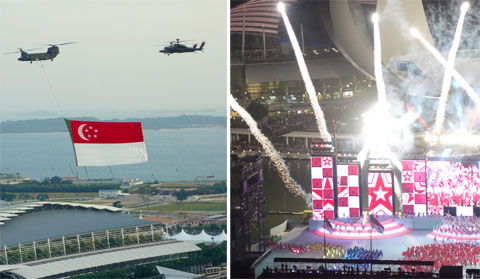 And of course, the National Day Parade 2014!! This is the rehearsal with the full works, so it was really impressive, with paragliders, aircrafts, and all that. We viewed it in the comfort of the club's sofas.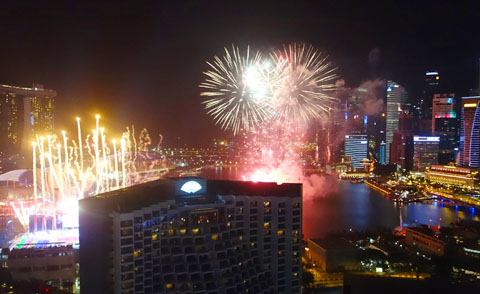 And, of course, the fireworks. This was when we had adjourned to our room with a bottle of champagne and chocolate truffles waiting for us, so we could watch the fireworks in the privacy of the room.
Isn't Singapore beautiful? 🙂
The Buffet Breakfast @ Edge: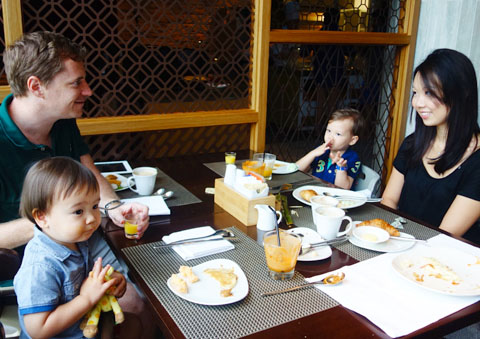 So we were keen on checking out the free-flow champagne breakfast up in the Pacific Club, but since we had kids below 12 years old, we had to go to the Edge restaurant instead. It's a huge restaurant offering a variety of international cuisines. You won't leave hungry. There's even a dessert station! At breakfast time!
Needless to say, the kids went bonkers. We did too.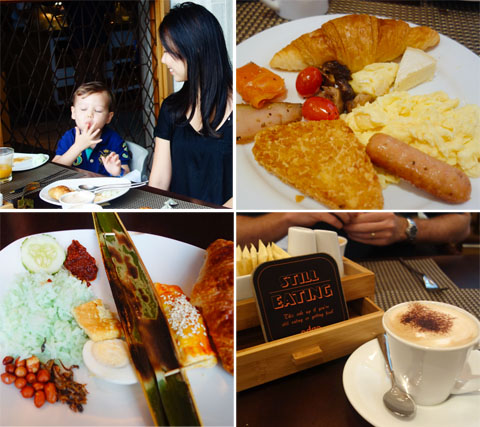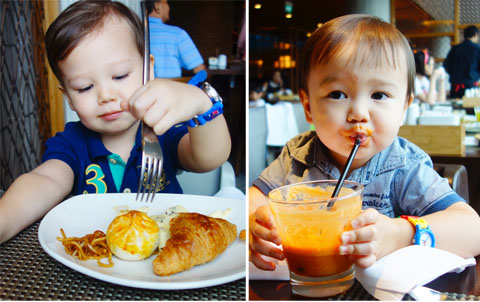 I ate a plate of every cuisine available, so I was very multicultural that morning 😉 Bonus points for their Juice station, with juices squeezed a la minute to your specific request. Carter slurped up his carrot and apple juice, whilst Hunter went for a fresh orange juice.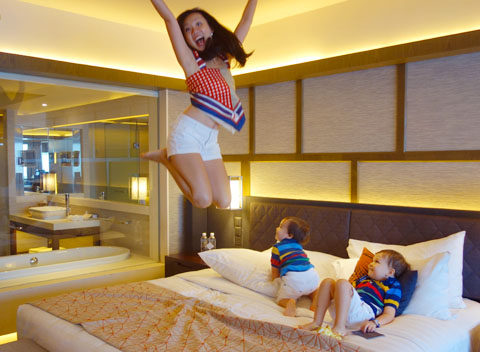 We had one HELLUVA staycation at Pan Pacific, and a very memorable one too because it included fireworks and a whole ton of cocktails and champagne in celebration of our 5th wedding anniversary. We felt indulged in very way possible.
Thanks Pan Pacific! Expect us there again next year for our 6th wedding anniversary 😉
Hair by Kim Robinson

Let's Chat!