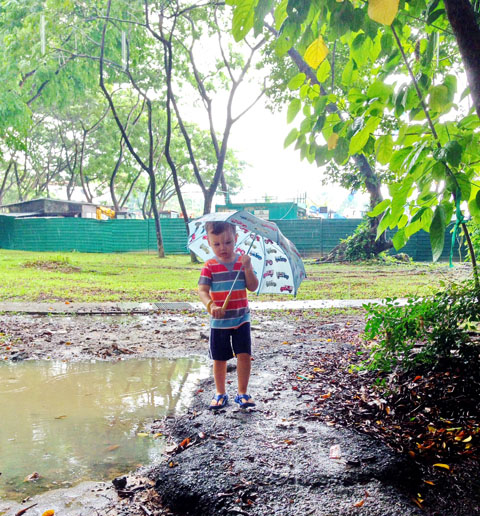 What a dreary time we've been having in Singapore! The heavens have opened and down comes the rain, every. single. day.
The kids are totally nonplussed with all the wetness. In fact, they're quite delighted to whiz through the puddles on their bicycles, or stomp into them!
But, please, may the skies be clear very soon.. in time for Hunter's 4th birthday party at the end of this month!
Let's Chat!