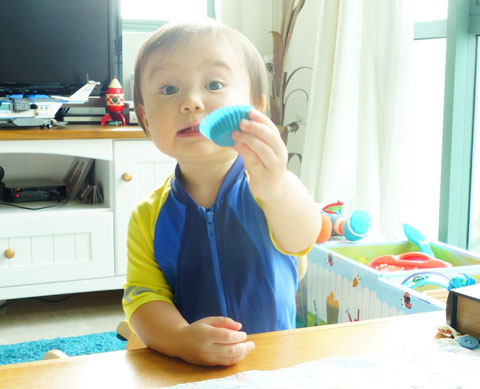 "Want one?", says Carter.
The kids destroyed my batch of Cinnamon donut cupakes that I baked the other day!
I snitched the recipe here. Pretty much used the exact recipe, but lowered the sugar because I don't like highly sugared desserts. It was super easy to do, and the extra can be popped into the fridge and toasted up up to 3 days later.
The dough is lumpy and sticky (see below), but don't worry. That's just how it is!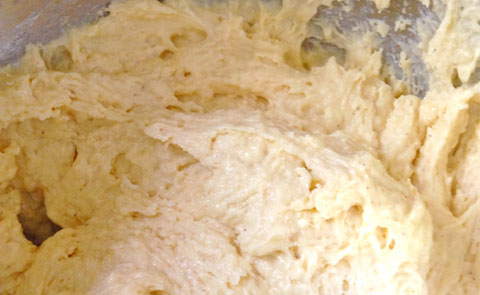 I popped it into mini cupcake wraps, just cos they're cuter.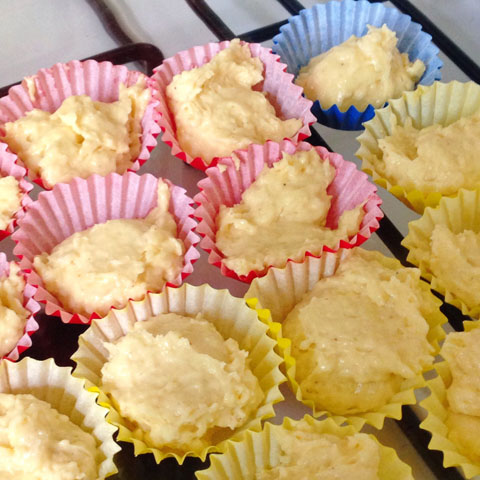 They smell (and taste) amazing straight out of the oven! Soft and doughy on the inside, with a buttery crisp top.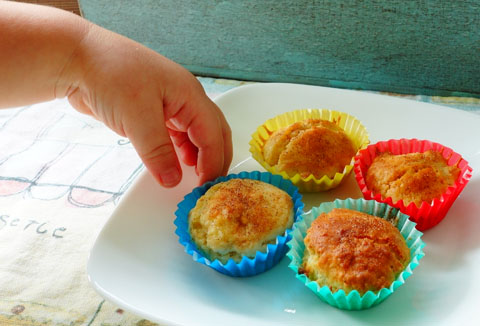 Here's my little cupcake monster in action: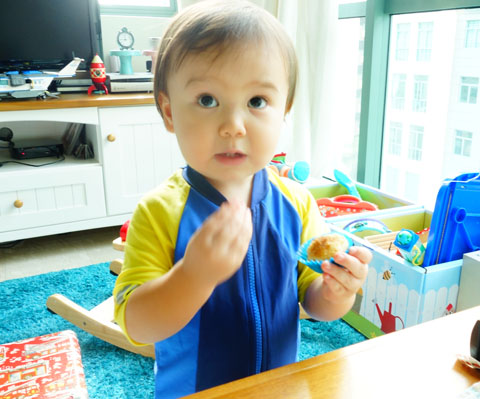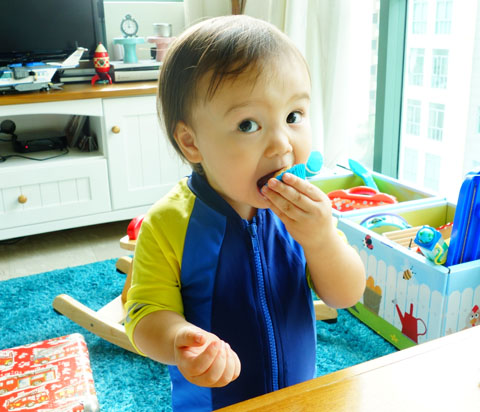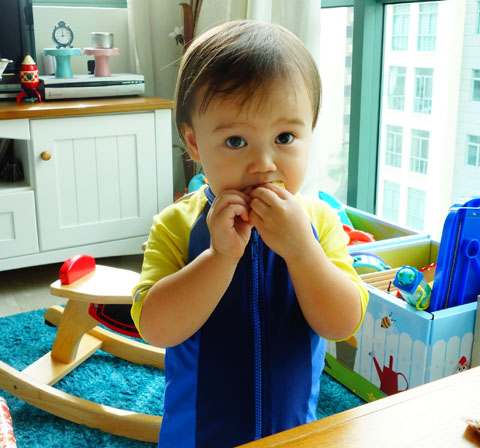 Let's Chat!