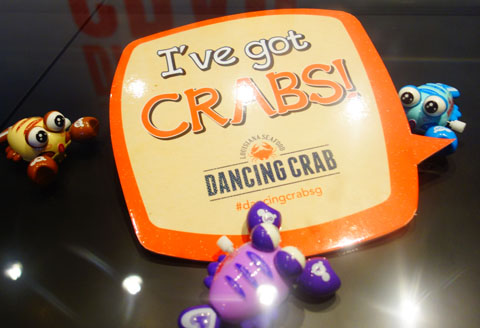 Yes, OK. Ahem.
Jokes aside, The Dancing Crab is a fantastic new restaurant that's just opened at The Grandstand (it takes over from Modern Asian Diner).S Serving up robust, country-style Cajun seafood and the distinctive richness of Creole cuisine, this place is all about seafood, seafood, and more SEAFOOD!
The interior is dark, hip, and pretty huge.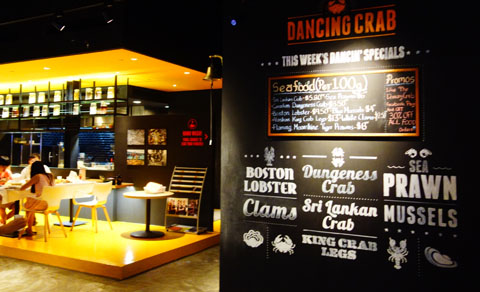 No Cajun seafood place can exist without bottles of Louisiana hot sauce! It's slightly sour and a whole lotta spice.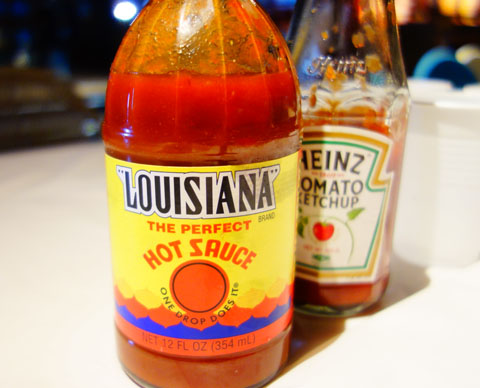 We enjoyed a delicious white wine with our meal.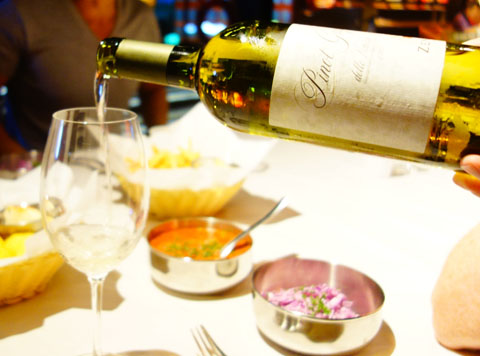 Our 25og prawns ($15) arrived, all hot and fresh straight out of the plastic bag. It works out to roughly $2 a prawn, but they are large, sweet, and ultra fresh. Swimming in our choice of buttered herb and garlic sauce, they were delectable!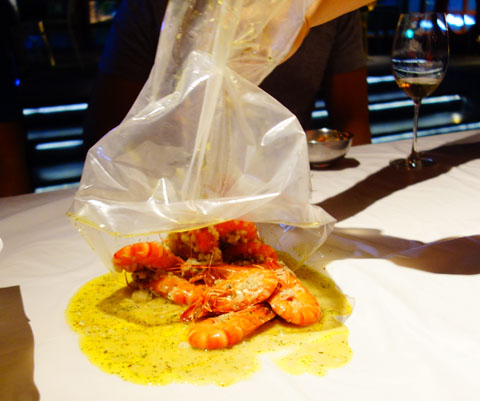 We also went for the Combo Bag – 300g prawns, 250g mussels, 250g clams, potatoes, corn, sausages ($40), which is a good deal if you want something of everything. The mussels and clams were fat and juicy, and everything was so fresh and crunchy. Special mention to the sausages, which were incredibly tasty!
We had the Mild sauce with this, and in retrospect, should have gotten it Medium. It had zero spice or kick to it.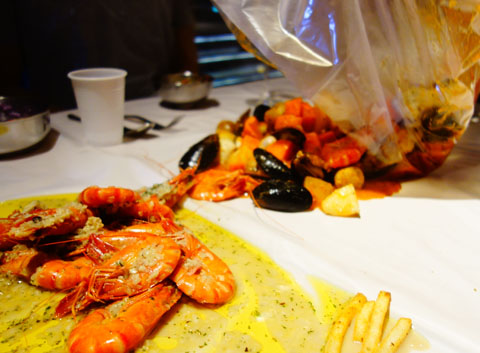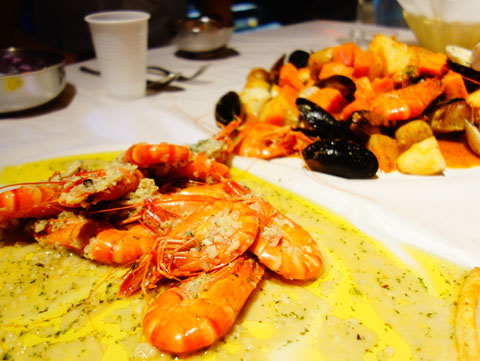 A satisfying Spicy cajun fries ($7), albeit a little on the salty side. We loved the creamy sauce it came with!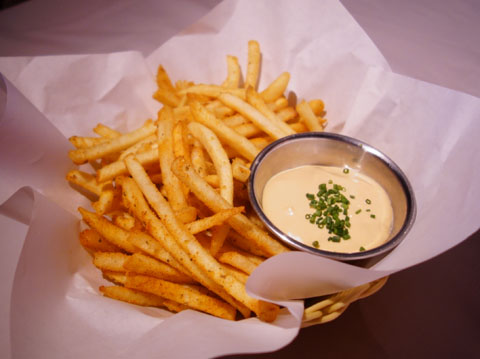 I really enjoyed the Seafood gumbo ($11). This tomato-based stew was warm and comforting, and not too sour. It was almost like a risotto in texture.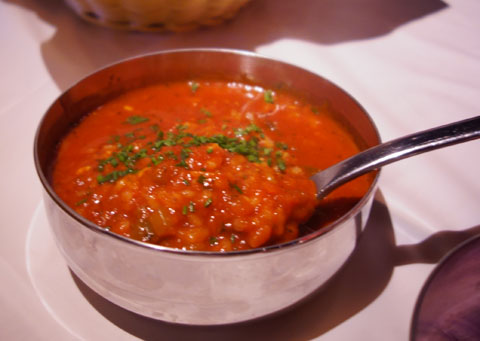 The Coleslaw ($2.50) surprised us as it consisted of just red cabbage. It was a tad disappointing as I prefer my coleslaw to have other vegetables such as shredded carrot, white cabbage, etc. Still, it was a nice, fresh, and cold contrast to all the hot seafood.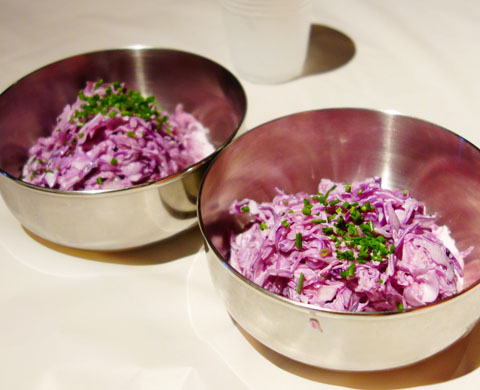 The Cornbread ($5) were adorable!! Tiny bite-size morsels with some whipped butter. The cornbread was pretty decent, but I've had much better in the USA. I also wondered why the portion of whipped butter was only enough for 1/4 of the basket of corn bread..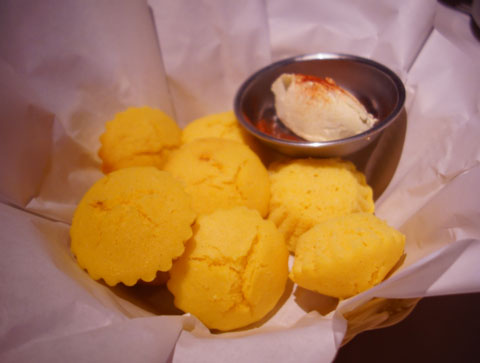 The Dancing Crab does excellent seafood, served Louisiana way. It's a pretty novel concept in Singapore, and prices are fairly reasonable. I'm keen to go back again for more!
Let's Chat!