*fistpump*
I'm sitting here, sipping an organic Pu'er tea (oooooo how healthy of me!) and writing this. My 3 day juice detox with Beauty Cleanse is officially OVER!
I'm alive. I haven't killed anyone. I haven't tried to kill my first-born child. I haven't gotten into fisty-cuffs with my second-born who lives for food like I do.
Colour me impressed!!
I woke up today, Day 3 and final day of the juice detox, feeling zero hunger – honestly. As the day wore on, I definitely felt pangs of "I want to eat", but nothing that actually made me go and act on that feeling.
The reason I'm impressed is that, for a high-volume and high-caloric eater such as myself, I was flat out dubious about the whole detox thing. Considering I've never done any sort of diet in my life, I'd expected me to be flailing around on the ground, crazed with hunger, cursing and swearing at these juice guys. 
To put it bluntly – it's actually not very hard. Not even for a hard-core foodie like myself. My only problem was the boredom. My life revolves so much around my mealtimes that I was left twiddling my thumbs with nothing to do – nothing to plan, nothing to look forward to, nothing to scoff down, nothing to photograph, nothing to talk about. Oh, and obviously social life was in the pits too, since it revolves entirely around meeting friends for brunch or dinner. Gah!
For that reason, I'm happy that it's over 😉
So what did I occupy myself doing today? I made a Seafood Chowder for the kids.. and ooooooohhhh babyyyyy the smell of bacon and onion sizzling in melted butter was pretty good 😛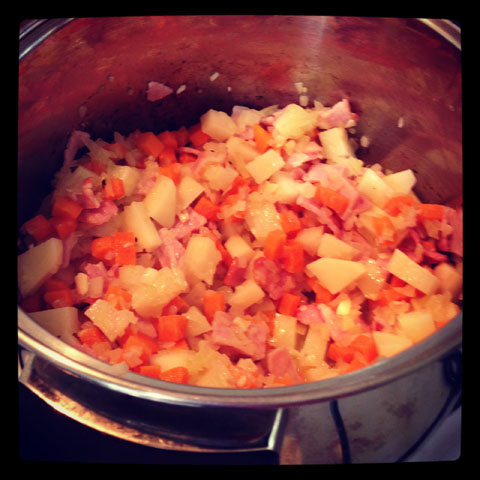 And Chris got a Cajun roasted chicken, honeyed steam veggies, and toasted baguette with salted butter for dinner.
Me? I got to sit there and watch him eat…. sipping on my really luscious juice filled with celery, kale, and other greeny-green-green stuff. Yay.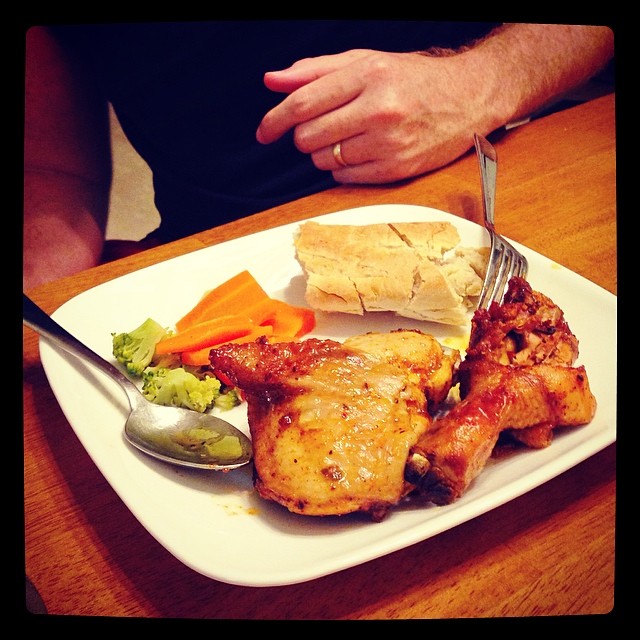 Everyone asks me: "SO ARE YOU SKINNER? DID YOU LOSE WEIGHT??"
Yes I've lost about 1KG. Skinnier? I don't know, I didn't take my measurements (though I definitely have a flatter stomach). I don't believe that's the point of a detox though. For me, I wanted to do it to cleanse (literally) my body and reset it. I also wanted to be more aware of my body, and what I was (or wasn't) putting into it.
What do I hope to achieve from here? 
I fully expect to eat tons and eat junk food again. SORRY!!! Just admitting the truth here. I'm no saint. But, I hope that I will be more aware of the crap I'm stuffing into my mouth, and I hope that I will be able to exercise self-control and eat a little less, and try and choose healthier options. I know I won't do it all the time, but I'll be happy if I can do it sometimes. 
So this is me, unedited, post-cleanse after 3 days of my juice detox with Beauty Cleanse! (clutching my greeny-green-green juice)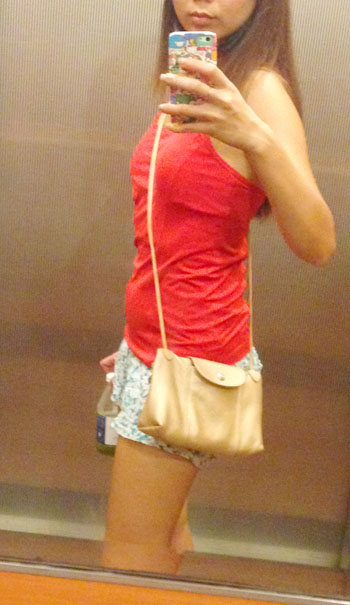 I've managed to get a giveaway going, as well as a very exclusive discount code for you guys. Nutting it all right now and it will go live tomorrow at Brunch With My Baby!
Let's Chat!