I really ought to avoid Cluny Court.
That mall is so dangerous for me.. with at least 5 stores in there that just scream SPEND ALL YOUR MONEY HERE!! And then your brain kind of short-circuits and you go into this strange zombie mode and you really DO spend all your money there. Eek!
I heard that the Elly store brought in a giant load of Jellycat plush toys and I was determined to get the Jellycat giraffe for Carter. He has a serious affection for all things giraffe-y. Mostly, he likes to suck his giraffe toys' ears. So I wanted a big, squashy giraffe for him to cuddle!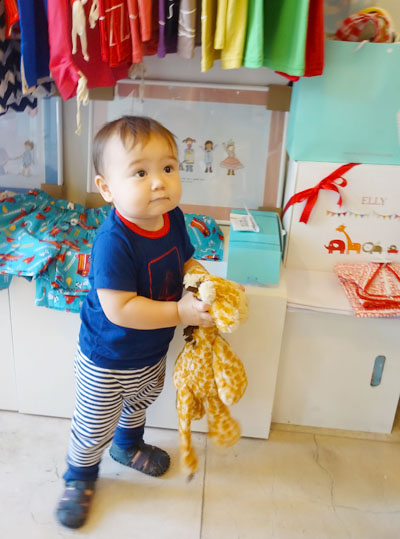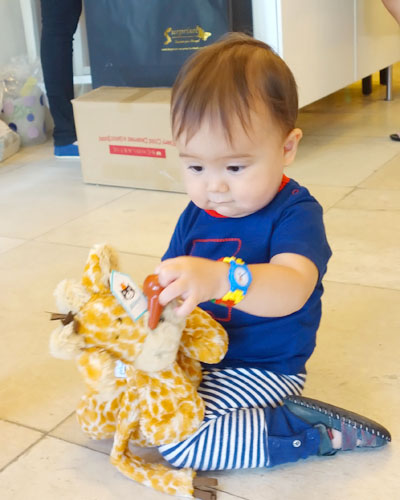 THIS VIDEO. It makes my heart feel all squishy!! He named the giraffe "Rah rah!"
httpv://www.youtube.com/watch?v=hfVympJ-bxU
Check out this ridiculously cute waterproof bag with a freakin' BALLERINA on it, from Rachel Ellen Designs!!!!!! Sadly, it's somewhat inappropriate for my boys to carry this (I'm all for letting my boys be in touch with their feminine side and all, but I reckon this is pushing it a biiiiiiit too far), and also looks rather ridiculous on me since it's pretty small. Le sigh!!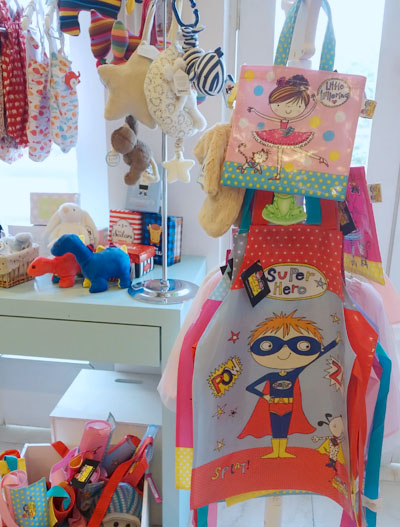 But I did walk away with this present for Hunter, which is probably a little bit more boy-appropriate 😉 A super hero apron!! Ain't it adorable?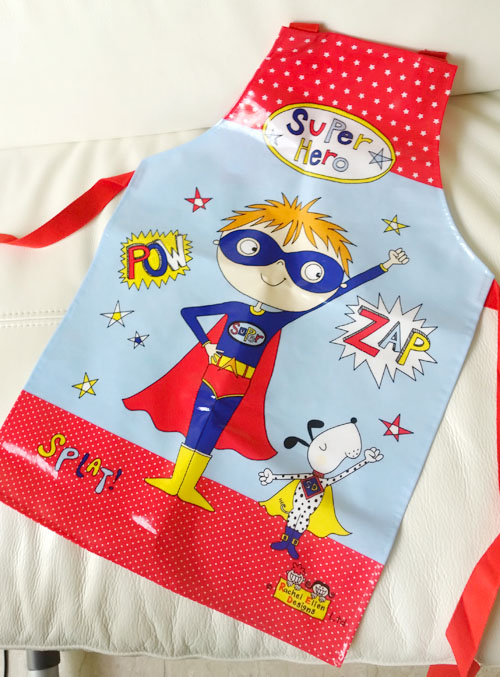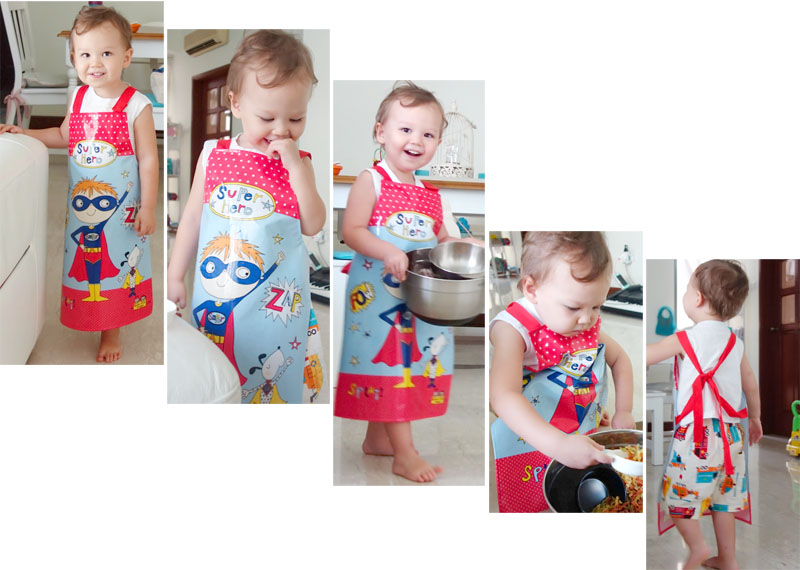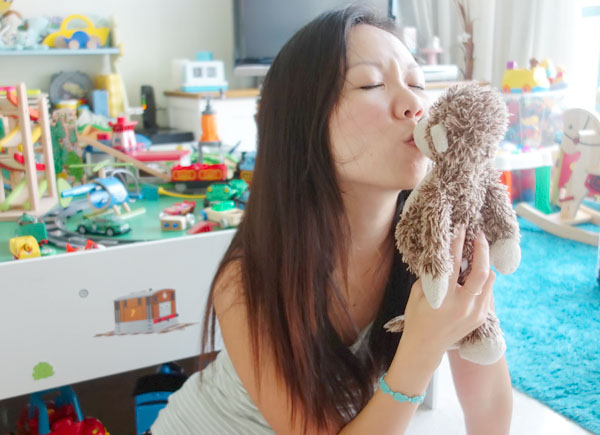 ANYWAY.
Elly is doing a really fabulous giveaway over at Brunch With My Baby Singapore. They're giving away one item from their newest Make-Believe collection (for girls), or Construction collection (for boys), which incidentally isn't even out in the store yet! So hop on over and good luck!
Let's Chat!